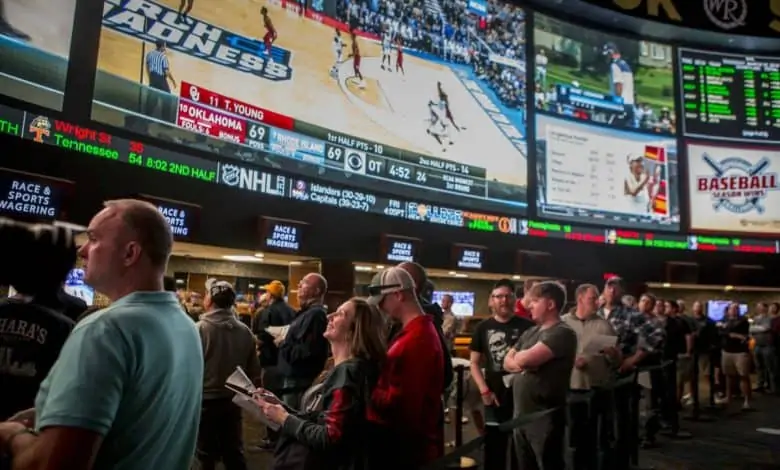 Tennessee's sports handle saw a dip in December like other states in the industry. December's numbers showed a decrease from November's numbers in which sportsbooks accepted $365.7 million in wagers.
Tennessee's Sportsbook Operators Bring in Over $340 Million
It's the second consecutive month the state saw a decrease from the record-breaking month in October which saw 375.3 million wagered. However, December's numbers should not be overlooked as it was the third-highest handle in the state's history.
The playoff push by the Tennessee Titans and the Memphis Grizzlies having the third-best record in the Western Conference helped the sports betting handle as the college football schedule came to an end. December gross payouts in Tennessee was $317.2 million, which was down 3.5 percent from November's $328.8 million.
The figures were also a decrease of 6.7 percent from October's $352.4 million. Sportsbook operators generated $24.6 million, which was a solid 7.2 percent hold rate, but it did not meet Tennessee's regulations requirements.
The sports betting rules in Tennessee are sportsbooks must hold a minimum 10 percent rate to help boost the state's taxable income. However, the state's sports betting handle for 2021 hit $2.7 billion, which meant that $198.5 million was taxable. Since sportsbook operators missed the mark, the operators will be subject to penalties due to the state's regulations.
This will be a fine of $25,000 each, but it may be a bigger issue for the sportsbook operators' brand. Sportsbooks have voiced their concerns that such violations may affect their reputation when they apply for licenses in other states in the sports betting industry.
Caesars' director of issues management and strategic communications Dean Hesterman, called the minimum hold rate "profoundly anti-consumer." For now, the minimum hold rate remains, and Tennessee operators will need to change their approach in 2022 to avoid paying fines next year.
New Sportsbook Went Live in December
The state is home to nine sportsbooks, but Wagr is taking sports betting to a whole new level. Wagr is a new sport betting app that allows users to bet against their friends instead of using a traditional sportsbook. It was the first social sports betting app to get an approved license in the United States.
The company's main target was casual sports betting fans that are looking to use a social media platform that does not require extensive sports betting knowledge. Reddit co-founder Alexis Ohanian was key in getting the company up and running with $4 million in funding.
Wagr is not stopping there as they are looking to expand its sports betting app to bring in more customers. The sports betting app is looking to add a Moneyline option and prop bets in the future. The app only features point-spread betting at the moment.
If the user does not have any friends to take a wager, the app will match the user with another bettor who has taken the opposite bet. The straight bets' limit is $500.