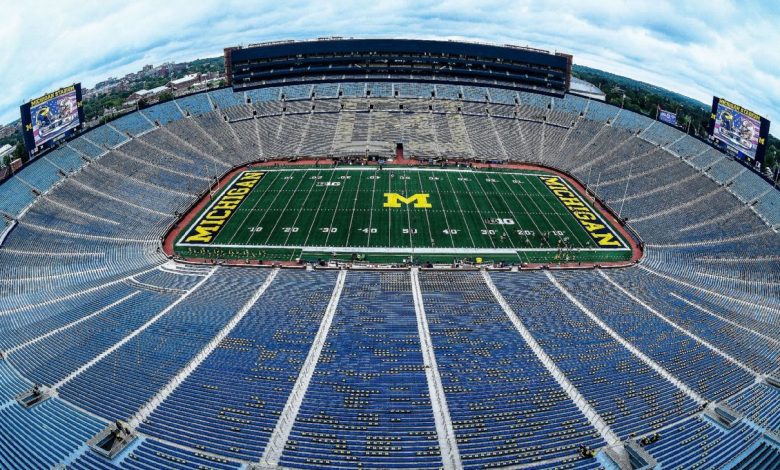 Every day, colleges, players, and fans grow increasingly uneasy as to whether a football season can transpire this year or not. Despite the uncertainty, the NCAA is still scrambling to get a season in.
The fact that they are giving schools the opportunities, based on their local and state guidelines, to allow athletes to return to campus on June 1 is an indication that they think the season will go on as normal.
With that in mind, let's take a look at the impact of football on some of these universities as well as other news from around the country this week.
Economics Of College Football
Let's be honest; college sports are not just played because they want the kids to have an opportunity to get some physical fitness in. College sports are a multi-billion-dollar industry, and a new report by Washington University confirms the financial impact that a lost football season could have.
According to the report, which was commissioned by ESPN, the ACC, Big Ten, Big 12, Pac-12, and SEC (also known as the Power Five conferences) could be losing upwards of $4 billion if no football is played next season. When you break it down amongst the 65 teams, that is an average of a little more than $61 million per school.
With so much money at stake, it is no wonder why schools are clamoring for a season, in some capacity, to take place for this upcoming season. If games can be played, but fans are not allowed to come, schools would still take a hit as ticket sales account for just under a third of that $4 billion. Still, for these schools, some money is better than none.
Ohio State Thinks Fans Are A Possibility
Since ticket sales are a decent amount of the revenue generated by schools, it is no surprise that some schools are already trying to get creative in how fans can be in attendance. One of those schools comes from the Big Ten in the Ohio State Buckeyes.
Athletic director Gene Smith feels that the Ohio Stadium can be conducive to holding at least some fans while still maintaining the ability to remain socially distant. He believes that at Ohio Stadium, which normally can hold over 100,000 fans, that the venue could adjust to 20,000 fans on game days while still being able to have fans practice social distancing.
Smith also indicated that it depends on the social distancing guidelines, but the 20,000 mark would likely serve as a minimum.
Obviously, other hoops need to be jumped through. Just because you can have 20,000 in a stadium separated while sitting doesn't mean that you can have them separated while in the concourse or entering the stadium. Still, with such big dollars at stake, it is no wonder why schools are trying to get creative.
Clemson Wide Receiver To Have Surgery
With the uncertainty of the upcoming season and the desire to take care of lingering issues, Clemson star wide receiver Justyn Ross is expected to undergo surgery on his shoulder after injuring it during spring workouts.
Last season, Ross had 66 catches for 865 yards and eight touchdowns. That was after a freshman campaign that saw him haul in 46 catches for 1,000 yards and nine touchdowns. Ross is expected to be a first-round pick in the 2021 draft, so looking at his long-term future, taking care of this issue is probably the right call.