Basketball
Sports News
March Madness 2017 Final Four: Difference-Making Matchups South Carolina at Gonzaga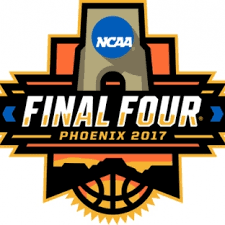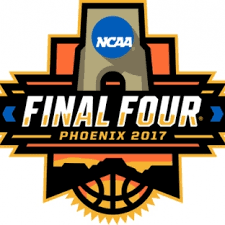 This is it. The 2017 March Madness Final Four will be played out within the next 12 hours and we'll know who's in and who's out of the finals. The first game will feature the #7 South Carolina Gamecocks at the #1 Gonzaga Bulldogs. That is scheduled to start at 6:09 p.m. The second game offers the #3 Oregon Ducks at the #1 North Carolina Tar Heels. That game will tip off at 8:49 p.m. We've put together our South Carolina plays Gonzaga Final Four matchups that you'll want to consider when making your bets.
Here is a look at that first game. We also have an analysis of key Oregon and North Carolina matchup factors.
Battle in the Frontcourt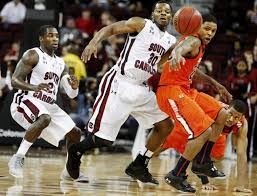 As we've noted before, the Bulldogs have some very big and powerful guys in the paint pounding the boards. They offer 7-foot-1, 300 pounds of power and drive in center Przemek Karnowski and the athletic, 7-foot freshman Zach Collins as their primary upfront players. Karnowski can score, rebound and pass, and Collins is an adept shooter and play-maker.
The Gamecocks will try to matchup Maik Kotsar with Karnowski and Chris Silva with Collins. At 6-10, Kotsar has decent height but Karnowski has 50 pounds on him.
Silva is closer in height to Collins, just an inch shorter, but he's lighter by 75 pounds. This is a perfect setup for Gonzaga to use some of its leverage and get South Carolina's frontcourt into foul trouble.
Gamecocks' Perimeter D vs. Gonzaga Offense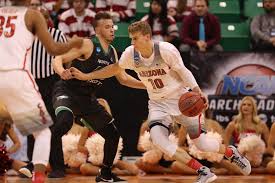 Another key factor will be the Bulldogs' three-point game versus the Gamecocks stout perimeter defense. South Carolina is ranked seventh in the nation in perimeter defense. Teams are shooting under 30 percent from downtown. In their Elite Eight game, they held Florida to a 27 percent success rate from the arc.
Although the Zags don't shoot a lot of three-pointers, about 26 percent of their attempts are from downtown, they are good 37 percent of the time. The Bulldogs like to work the ball inside and then pop out for a shot, and they are extremely efficient. Those factors may work against the Gamecocks' perimeter D.
Williams-Goss vs. Thornwell
Then there's the big time player matchup between Gonzaga's Nigel Williams-Goss and South Carolina's Sindarius Thornwell. Wow, this one is major. Williams-Goss is not only a fine shooter and rebounder, but he's also a solid playmaker and defensive player. In March madness 2017, Thornwell has been too hot to stop. He's been averaging 26 PPG and also been key on D. He's been the team leader. They way this matchup goes so too does this game.
South Carolina Plays Gonzaga Final Four Matchups
Those are our three primary South Carolina plays Gonzaga Final Four matchups for April 1, 2017. As game time nears, take a second look at these prior to making your wagers. These may be very useful also when betting on the second-half of this game.