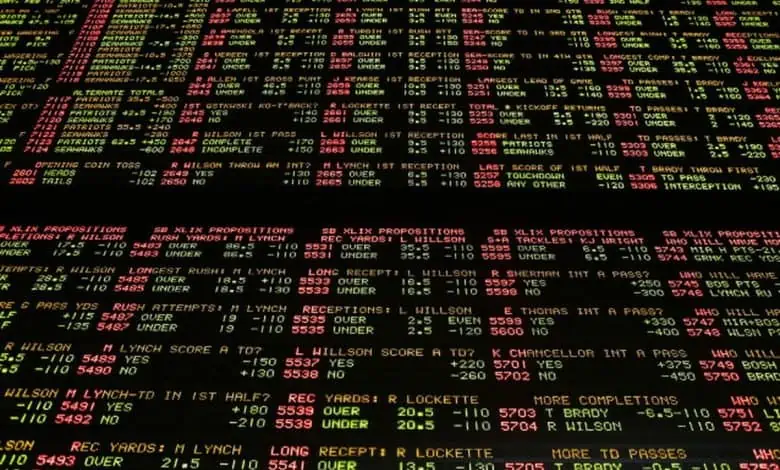 New Jersey's sports betting handle reached the $1 billion mark for the sixth time after failing to miss the mark in February. February wasn't a good month for the industry as a whole, as sportsbooks were looking forward to March Madness.
New Jersey's Sports Betting Handle For March
March's handle hit $1.120 billion, which notes an increase of 13.7 percent from February's $985.6 million and 30.4 percent higher than its year-to-date figures that showed $859.6 million. Mobile sportsbook operators accepted $1.041 billion in wagers which signified an increase of 15.8 percent from February's $899.6 million.
When comparing the figures between March 2021 and March 2022, this year's handle was 33.5 percent higher than last year's total of $780.1 million. Online sports gambling made up 92.9 percent of the overall handle.
The Garden's State's revenue for March skyrocketed as sportsbooks combined to generate a revenue of $66.4 million which was an increase of 115.1 percent from February's $30.9 million. It was also 9.3 percent more than March 2021's $60.8 million.
Looking at New Jersey's Gaming Handle For March
New Jersey's iGaming revenue was $423.7 million, which noted an increase of 13.5 percent from February's $373.3 million. The numbers also increased by 17.9 percent from March 2021's $359.3 million.
The online gaming win for the operators was $140.7 million, which showed an increase of 8.2 percent from $130 million. The win amount was also up 23.7 percent from March 2021's $113.7 million.
The online casinos made a solid rebound for the month, but seven of the nine casinos still have ground to make up to reach the pre-pandemic levels in terms of revenue, according to the figures that were posted by the New Jersey Division of Gaming Enforcement on Monday.
The nine casinos combined to win a total of $216.6 million in their facilities compared to $223.1 million in March 2019. Only Hard Rock and Ocean have won more when compared to before the pandemic.
Hard Rock won $39.3 million from in-person bettors, which noted an increase of approximately 60 percent compared to March 2019. On the other hand, Ocean won $25.4 million from its retail gamblers, which is up 67 percent from March 2019.
Borgata had over $106 million in gaming revenue for March as it was more than double its next competitor Hard Rock which nearly had $46 million. However, in regards to in-person gambling revenue, the gap was much narrower. Borgata had retail gaming revenue of $55 million, and Hard Rock won $39.3 million.
New Jersey Couldn't Bet on Saint Peter's
The Saint Peter's Peacocks were the Cinderella team of the tournament as they managed to ruin brackets every round they advanced. The Peacocks managed to upset programs like Kentucky, Murray State, and Purdue before losing to the eventual runners-up, North Carolina, in the Elite 8.
While bettors in states like New York and Pennsylvania enjoyed cashing in unthinking betting tickets, bettors that reside in New Jersey couldn't do so. The state has a law where people can't place wagers on in-state collegiate programs at any event.
Voters in New Jersey had the chance to overturn the rule in November, but 57 percent went against the proposal. Virginia, Washington, and South Dakota are other jurisdictions in the industry that offer similar restrictions.