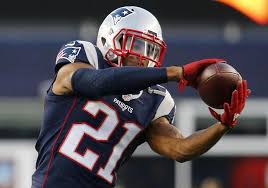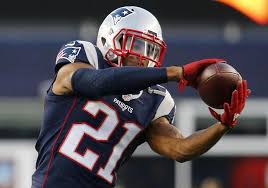 The 2017 NFL playoff futures are out as eight teams compete this weekend to move onto the next round of play. The AFC seeds are set as are the NFC seeds. It all starts with the NFL Wild Card games, which will be played Saturday, Jan. 7 and Sunday Jan. 8. There are 12 teams total in the playoffs. We've got the seeds and 2017 NFL futures odds for the AFC and NFC championships and the Super Bowl.
Futures bets often offer a decent chance of payouts. You won't go rich on such wagers, but you can make some cash. The way to do it is to select a few teams as winners, utilizing unit bets. This allows you to hedge your bets and if you do hit it guarantees you'll make a profit.
AFC and NFC Seeds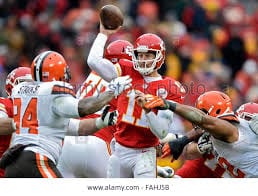 Here's a rundown of the seeds.
AFC
New England Patriots (14-2)
Kansas City Chiefs (12-4)
Pittsburgh Steelers (11-5)
Houston Texans (9-7)
Oakland Raiders (12-4)
Miami Dolphins (10-6)
NFC
Dallas Cowboys (13-3)
Atlanta Falcons (11-5)
Seattle Seahawks (10-5-1)
Green Bay Packers (10-6)
New York Giants (11-5)
Detroit Lions (9-7)
2017 NFL Playoff Futures – Super Bowl
New England Patriots 8/5
Dallas Cowboys 15/4
Pittsburgh Steelers 9/1
Green Bay Packers 9/1
Atlanta Falcons 19/2
Kansas City Chiefs 10/1
Seattle Seahawks 14/1
New York Giants 18/1
Houston Texans 90/1
Miami Dolphins 90/1
Detroit Lions 90/1
Oakland Raiders 115/1
2017 AFC Futures
New England Patriots 1/2
Kansas City Chiefs 4/1
Pittsburgh Steelers 17/4
Houston Texans 40/1
Miami Dolphins 50/1
Oakland Raiders 65/1
2017 NFC Futures
Dallas Cowboys 3/2
Atlanta Falcons 7/2
Green Bay Packers 7/2
Seattle Seahawks 11/2
New York Giants 9/1
Detroit Lions 45/1
Betting on Futures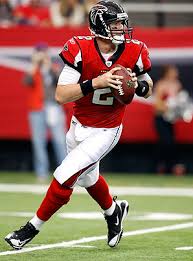 Here's our 2017 NFL playoff futures betting system:
First Eliminate Teams: Decide which clubs have no chance or little chance to win either the conference title of the Super Bowl. For us in the AFC, it's the Texans and Raiders and in the NFC, it's the Lions. Also, based on the first round of games, we're eliminating the Dolphins who have to play the Steelers. We've narrowed 12 teams down to 8, greatly increasing our chances of making the right pick.
Unit Bets: Make unit bets on two or three teams for the AFC and NFC and the same for the Super Bowl. If you're wagering 12 units per AFC, NFC and Super Bowl, you'll need 36 units. If your unit bet is $10, you'll need $360 for all of your bets.
Divide Up Units and Bet: Break your units up amongst the teams. As an example, we'll use the AFC. We have 12 units and there are three teams left on our list- Patriots (1/2), Chiefs (4/1) and Steelers (17/4). You don't want to bet each team equally, because if you do so you increase your chances of losing rather than winning.
Losing Bets: If you bet $40 on each, you'll get back $60 on the Pats and lose $80 for a net loss of $60. Wager $40 on the Chiefs and you'll get $160 while losing $80 for a profit of $80. Finally, with the Steelers a $40 wager gets you $170 for a $90 profit.
Wining Bets: To guarantee a win, bet in the following manner- Patriots for $60 ($30 profit), Chiefs for $35 ($55 profit) and Steelers for $25 ($11.25 profit). You may alter bets a bit, shaving some off the Pats to lower that profit, while increasing your wager on Pittsburgh.
The end result of our winning bets method is if any of the three teams win, you make something. Of course, if you're sure the Patriots or any other team will run the table, then feel free to put all of your cash on that team. You stand the chance of making much more cash, but you're also taking a greater risk. Of course, how much risk one is willing to take is up to each individual sports bettors. Best of luck in betting on 2017 NFL playoff futures.