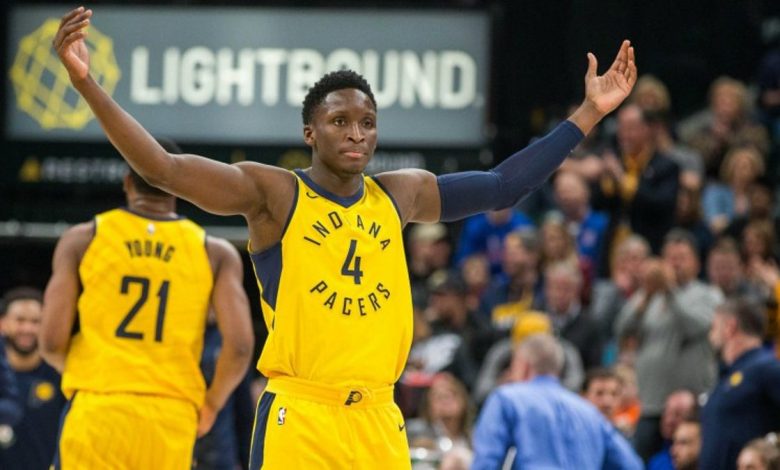 For most individuals, it is the best day of the year, and the first one marked on their new calendars. Cake, new gifts, and the ability to spend time with your loved ones. There's nothing like celebrating a birthday. There are several May 4 NBA birthdays.
First up is a player no longer in the league. Kyle Singler, who played college ball at Duke, split his NBA career between the Pistons and Thunder. He was always known for his sharp-shooting, making 300 threes in his time in the league. Happy 32nd birthday to him.
Up next is Frank Jackson of the Pelicans, who has carved out a nice role over in New Orleans. He missed his whole rookie year with an injury, but the former Duke point guard has proven he can run an offense for short stretches.
Jackson is averaging seven points in 16 minutes per game over his first 112 NBA appearances. He's still only 22 today, so he has a lot of time to grow.
More Birthdays
Jonathan Motley was a standout while playing for Baylor, and is now enjoying his third year in the NBA. He is once again on a two-way contract, splitting time between the NBA and G-League. The high-flyer playing with the Clippers now turns 25.
Now in his 12th year in the league, George Hill was gunning for a title with the Bucks. He's been around winning culture for most of his career, playing with the Spurs, Pacers, Jazz and Cavaliers (as well as a brief stop with the Kings) before being dealt to Milwaukee.
But he hasn't been able to get that first ring. He's averaging 9-3-3 and shooting 53% from the floor for his team this year. He turns 34 today, and if the year resumes, he could bring a ring home.
Kevin Porter Jr. of the Cavs is a young man. The Seattle native is turning 20 today and has enjoyed some tremendous success in his rookie season. He has proven himself as a play-maker and high-energy guy. He specializes in poster dunks and is already a solid perimeter defender.
KPJ is somebody to monitor closely ahead of next year. He's going to be a stud.
Dorian Finney-Smith of the Mavs is turning 27 today. Now in his fourth year there, he's continuing to progress. He has always been underrated, known more for his defense and athletic ability.
DFS was averaging career-highs in points (9.3), rebounds (5.5), assists (1.5), field-goal percentage (46.8), three-pointers per game (1.5), and minutes (29.7). Happy birthday, Dorian.
All-Star Birthday
Capping off the list is Pacers star Victor Oladipo. A native of Indiana, where he also played college ball, it has been a joy to see him shine at the highest level so close to home. An ACL rupture last year took him off track, but there's no doubt he will bounce back.
He had been voted in as an All-Star during each of his first two years in Indiana. He has a lot of time to turn things back in a positive direction as he is turning 28 today.
Happy birthday, fellas. Here's to seeing you back on the court soon.