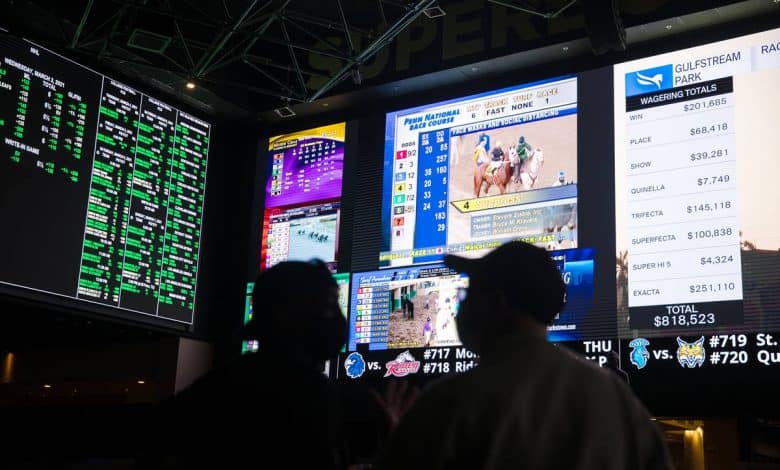 The Oregon Lottery recently announced the sports betting numbers for the state, and September saw a massive step in the right direction. The total sports betting handle for the month of September was $25.1 million, a jump of nearly 42 percent from August.
This increase in the total handle was expected, but the state was hoping to see better numbers last month. The $25.1 million was a drop of more than four percent, year-over-year.
Another positive sign for the state was that sports betting revenue increased in September, and that figure is extremely important to the state. Oregon saw a total sports betting revenue of $1.3 million last month, and that was up from the $1.1 million that came in during August.
It should come as no surprise that football was the most popular sport to bet on in September as the NFL accounted for $9.7 million worth of wagers. Baseball was the second-largest betting market, with $6.8 million in total wagers for the month.
Oregon Moving to DraftKings
Not only will the NFL season provide some bigger numbers for sports betting in Oregon, but the state is also making the move to a new sportsbook. DraftKings will now be the online sportsbook in the state after the Oregon Lottery unanimously approved a change in August.
There still hasn't been a firm date set as to when the change will take place, but look for it to occur during the current NFL season. DraftKings has a terrific reputation as an online sportsbook provider, and the state wants to take advantage of the biggest sports betting market.
The Scoreboard app has been the online sports betting option in the state since the industry launched, but it has caused nothing but problems. Switching to DraftKings should bring more bettors to the table, but there will be a slight inconvenience.
When the switching of the operators was announced, the Oregon Lottery also made it clear that bettors would have to create a new account with DraftKings. This could be seen as a hassle for sports bettors, but the overall sports betting experience will be significantly better.
Entire US Should See Boost
The September sports betting numbers for other states will continue to trickle in throughout the month of October, but all of the reports should be extremely positive. There were some rough months for the sports betting industry in the US over the summer, but everything changes once the NFL season begins.
New Jersey nearly hit the $1 billion mark in monthly handle during the last NFL season, and there is a chance it could achieve that mark this time around. Other states such as Nevada, Pennsylvania, and Illinois could all see new monthly handle records set as well.
Oregon is going to see a significant boost as well, but it won't ever be a real threat to jump into the top ten in terms of the biggest betting markets.