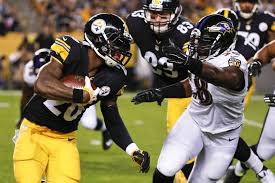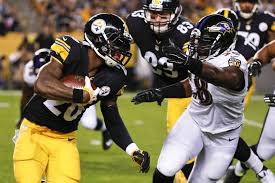 Our 2016 NFL season week 9 review we see some major shifts happening. As week 10 approaches, NFL teams are bracing for the inevitable. Some of the clubs that looked like they might actually be contenders are slipping out of contention. The Jets, Bills, and Titans are on the skids. In the NFC, the Bucs, Eagles, Rams, and Packers are slipping. Of course, the Browns, 49ers, Panthers, and Bears have simply been out of it the whole time.
AFC Takeaways from Week 9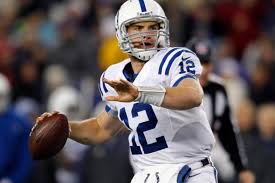 All sorts of season-changing events occurred. This past week the Ravens and Raiders looked very good. Both are on top of their divisions. The two other division-leading teams, the New England Patriots (7-1), and Houston Texans (5-3), ran into no problems, as they were both off. Those teams certainly enjoyed their bye-week, as did the Cincinnati Bengals (3-4). This is what occurred in the AFC.
Pittsburgh Steelers (4-4) lose third straight and to the Ravens.
Baltimore Ravens (4-4) beat Steelers after four straight wins, tie for first place.
Cleveland Browns (0-9) may never win a game this year.
Jacksonville Jaguars (2-6)
Kansas City Chiefs (6-2) barely sneaks by the Jags and hang tight to second in the West.
New York Jets (3-6) lose by four to Miami and cannot find consistency.
Miami Dolphins (4-4) pull even on their record with their third straight win.
Tennessee Titans (4-5) QB Mariota tosses 3 TD passes, but also throw 2 INT and club notches another loss.
San Diego Chargers (4-5) win but are still last in the West.
Indianapolis Colts (4-5) manage a win and are, despite poor play, 1.5 games behind first place Houston.
Denver Broncos (6-3) lose a big game to Oakland, falling into third.
Oakland Raiders (7-2) get third straight win and take first place.
Buffalo Bills (4-5) looked good for awhile, but after three losses in a row they're looking bad.
NFC Takeaways from Week 9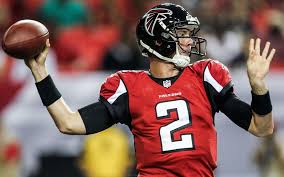 After this past week, the Minnesota Vikings and Seattle Seahawks are still holding onto first place. But the Falcons are soaring and the Cowboys are running roughshod over everyone. This week the Chicago Bears (2-6), Arizona Cardinals (3-4), and Washington Redskins (4-3) took their bye-week. Here's what happened in the NFC.
Atlanta Falcons (6-3) continue winning under Matt Ryan and hold first in the South alone.
Tampa Bay Buccaneers (3-5) had so much promise but can't quite turn the corner in 2016.
Dallas Cowboys (7-1) got a big gift and played Cleveland for an easy win.
Philadelphia Eagles (4-4) lose to NYG, second straight major loss for Birds.
New York Giants (5-3) are hot after third win in a row.
Detroit Lions (5-4) surprise again, handing the ailing Vikings their third straight loss.
Minnesota Vikings (5-3) are slowly fading away and need a win this week.
Carolina Panthers (3-5) notch second win in a row, beating the Rams by three.
Los Angeles Rams (3-5) lose fourth straight and sink into third in the West.
New Orleans Saints (4-4) score 41 points, soundly beating the 49ers.
San Francisco 49ers (1-7) suffer 7th straight loss and are easy prey for just about any team.
Green Bay Packers (4-4) continue to struggle, losing to Indy and settling into third place.
Seattle Seahawks (5-2) notch a needed win against Buffalo.
Final Word: 2016 NFL Season Week 9 Review
As we finish our 2016 NFL season week 9 review , we have to look towards week 10. Green Bay plays Tennessee this week. The Packers desperately need a win. Another major matchup has Minnesota at Washington. This game could hold major playoff implications for both clubs. Two bird teams, the Falcons and Eagles, will play. This game could be Philly's season. The same is true for Denver when they play the Saints. Sunday night has Seattle at New England. Can the Pats keep their four-game streak alive? Teams taking their bye-week include Buffalo, Detroit, Indianapolis, and Oakland, That's our 2016 NFL season week 9 review.