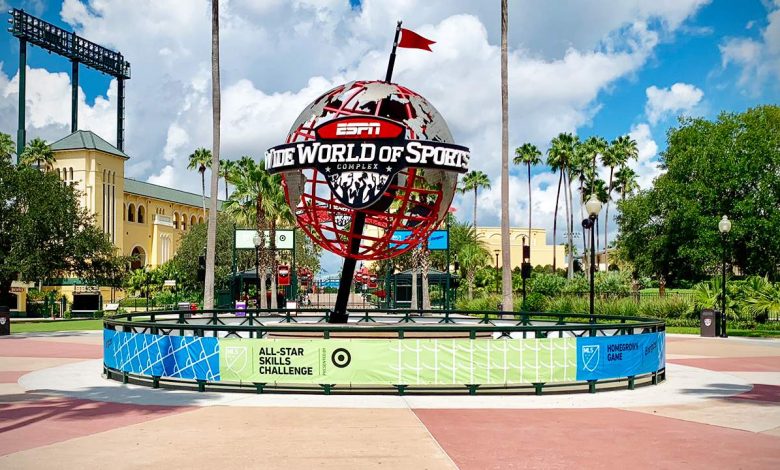 If you've been waiting on NBA basketball, you're in the same boat as the millions of fans around the world waiting to see what's next. But the NBA has set a potential start date for the resumption of league play: July 22.
If you add the two numbers to the date, you get four. It is basically a metaphoric July 4 celebration waiting to happen, 18 days after the original. It sure would feel like a firework-worthy celebration if play did resume on July 22. A date normally reserved for baseball trades and walk-offs, it would be very different.
There are still roughly two months between now and that date. So, that being said, teams will be beginning to get back to practicing hopefully in the next few weeks, and then figure things out from there. Twenty-two of the 30 teams around the league have opened their facilities for voluntary workouts, after all.
And the likely venue for games is Disney World, as reported by former longtime Disney employee turned NBA writer, Keith Smith. An idea that hadn't even come into play before he put it out there, he deserved a whole lot of credit for coming up with it.
And Disney World, while a great choice, would be awfully ironic as the site of the NBA's long-awaited return. A place normally reserved for families, tourists, and Disney fans alike, to see it used solely for basketball would represent one of the oddest scenarios we have ever seen at a super-sized theme park/resort.
Not Just A Name
But, it does meet all of the qualifications. It is spacious enough to house all of the teams and staff members. And if the league opts to go straight into the postseason, they needn't worry about finding a second court to host games. Because there are never overlaps.
The only issue that exists would be the durability of said court. It would be a bit difficult to see so many consecutive games played on the same hardwood. At least they don't have to worry about changing it over to accommodate other sports.
Blazers star Damian Lillard made it clear Wednesday that if Portland isn't going to be eligible for the playoffs, then he will not be playing at all. We may see other players come forward with the same sentiments. Given the state of things around the world, if a chance at the title didn't exist, his point is understandable.
These guys make their livelihood on the hardwood. And it really isn't worth risking going to your job in his mind, if bringing home a trophy doesn't at least exist within the realm of possibility.
He's just a competitor hoping to help his team make history. And if they opt for a regular season, it would only be two to three weeks at most of playing and practicing for the teams outside of the top 16.
There are still many questions to be answered, though. It's nice to have a possible date set.