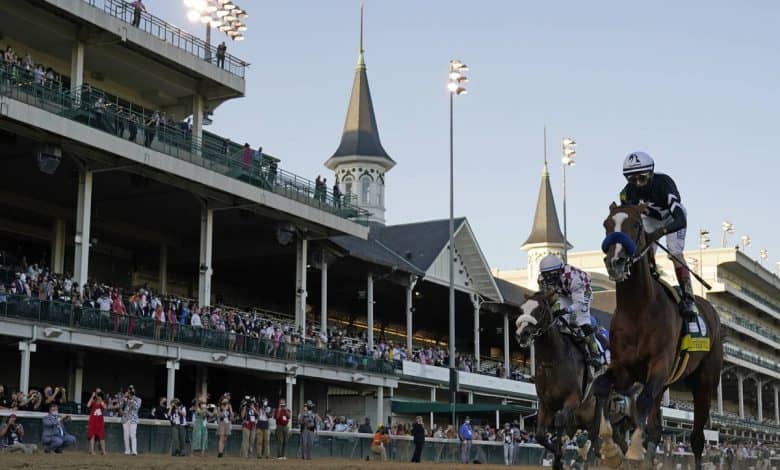 As the Super Bowl passes by, supporters of legalizing sports push to introduce a bill that would put the state one step closer to launch. Rep. Adam Koenig stated on Monday that he will be introducing legislation to legalize sports betting in Kentucky.
The Push for Sports Betting Continues in the Bluegrass State
Koenig believes that sports betting will not require a state constitutional amendment to be legalized. This means that the initiative needs support from the Legislature and governor, and no public vote will be required.
The push for sports betting is coming from both political parties. Gov. Andy Beshear has supported the expansion of gaming in the state. Kentucky has a long history with people betting on historic horse racing tracks like Churchill Downs in Louisville, home of the annual Kentucky Derby.
Similar sports betting bills in the past have not had much success due to the differences in opinions regarding the gambling issues throughout the Bluegrass state. This year's session is set to end on April 15th.
Koenig believes that there are enough votes needed in the House to pass this year, but he wasn't sure if it would be enough support to pass through the Senate. Lawmakers stated that recent polling shows that 65 percent of those who reside in the state support supports betting that including 58 percent of Republicans.
Those who oppose sports betting and other types of gambling are conservatives and religious residents in the rural areas of the state, according to Senate Majority Leader Damon Thayer. He went on to say it will take a "grassroots" effort by popular online sportsbooks like FanDuel to legalize sports wagering in Kentucky.
Those who support sports betting believe that a large number of residents have crossed state lines to place wagers where it is allowed. Supporters of previous bills argued that sports betting would generate $22 million in yearly revenue. Kentucky is losing money to illegal sportsbooks or neighboring states like Tennessee, where it has been legal since November 2020.
Some states in the industry still require potential users of mobile sports betting apps to register in person; however, it will most likely not be the case in Kentucky. Koenig stated;
"As soon as it's up and going, you'll be able to download whatever app you like."
Churchill Downs Inc. Eliminates TwinSpires Sportsbook
Koenig's sports betting proposal comes just days after Churchill Downs Inc. decided to eliminate its TwinSpires Sportsbook and TwinSpires Casino platforms after being in the red. During an earnings call, Churchill Downs CEO Bill Carstanjen stated that the company lost $31.9 million in sports betting last year.
The TwinSpires Sportsbook app operates in Arizona, Colorado, Indiana, Michigan, New Jersey, Pennsylvania, and Tennessee. Many competitors in these states had record handles and revenue totals. On the other hand, TwinSpires Casino is live in Michigan, New Jersey, and Pennsylvania.
The company plans to phase out its sportsbook and casino apps in approximately six months. Churchill Downs Inc. will keep its TwinSpires Horse Racing app.