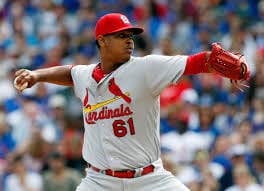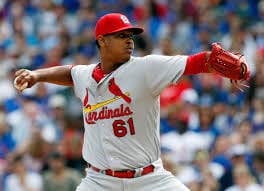 In MLB spring training 2017, players have arrived and are working out. It's an exciting time filled with anticipation. Plus, as is always the case, there are various deals being made as clubs attempt to bolster their rosters.
We've selected the most important news items that have appeared over the past week or so. Here's a look at what's happened in the first week of MLB spring training 2017. We've got four stories for you.
Cardinals- One Arm Down
He was expected to be in the big leagues this season, but that journey will be delayed for a season as MLB's top pitching prospect has decided to undergo Tommy John surgery. Cardinal prospect Alex Reyes, who saw his first MLB action in 2016 and was impressive, will make the team wait a season. St. Louis believes it will be well worth the wait.
A Royal Signing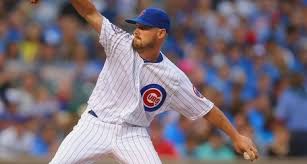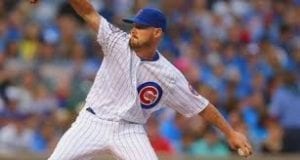 The Kansas City Royals have upgraded their relief pitching by signing lefty Travis Wood. Wood, a veteran, got a two-year, $12 million contract. The Royals offered Wood the deal due to injury to lefty reliever Brian Flynn. Wood is in his eighth major league season and has played for the Reds and the Cubs. He was with Chicago for numerous seasons, including last year's World Series team. He has a 43-52 record, 4.00 ERA and a 1.27 WHIP. He's struck out a total of 736 batters.
Mr. Lind Goes to Washington
Adam Lind, who is an 11-year MLB vet at first base, in the outfield and as a DH, has signed with Nationals for $1.5 million and one year. Former teams are the Blue Jays (9 years), Brewers (1 year) and Mariners (1 year). Lind, who offers the Nationals some much-needed bench depth, comes to the team with 664 RBI, 186 HRs, and a .271 BA. His contract includes a mutual option.
Playing Second Base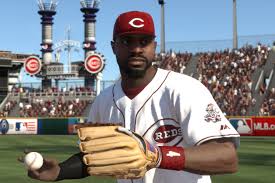 Although veteran second baseman Brandon Phillips has a no-trade clause that he used to negate various attempts by the Reds to trade him, he did not scuttle this trade. Phillips is willingly joining the Atlanta Braves for the 2017 season. Cincinnati, which must still pay most of Phillips' salary, gets two minor league pitchers in the deal. The Braves needed someone to replace Sean Rodriguez. Rodriguez looks to be out possibly for the entire season due to injuries sustained in a car wreck. Phillips accepted the trade due to the fact that it looks like he'll see more playing time with the Braves than he would with the Reds. Cincinnati will now be looking to go young at second with either Jose Peraza and Dilson Herrera.
More To Come: MLB Spring Training 2017
There's bound to be more news coming out of MLB spring training 2017. This is, after all, just the first week. Baseball season will start just about the time that March Madness is coming to an end.