Sports News
NHL News: Sports Bettors Be Aware of the Effects of the New Bye Week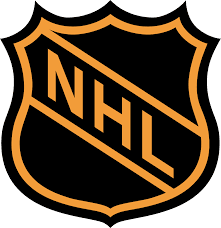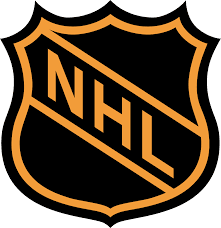 The NHL bye week will be in full swing starting January 1, 2017. Each team will get a bye week some time between January 1 and April 9. The NHL bye week lasts five days. For five full days each team will have a chance to rest, realign, and heal.
This is part of a deal that the NHL Players' Association worked out last year. In essence, players get the opportunity to rest prior to the run that leads to the Stanley Cup Playoffs. This NHL bye week was created in conjunction with the new NHL All-Star Tournament.
The NHL with the Players associated developed a format that has 20-minute 3-on-3 games with teams from players representing the four divisions. Thus, there will be four teams made up of players from the Pacific, Central, Atlantic, and Metropolitan Divisions. NHL All-Star events are held the final weekend in January. This tournament occurs on Sunday. The skills competition will be held on Saturday.
NHL Bye Week: How Teams May be Affected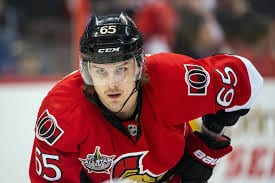 Imagine that you get five days off, but when you come back you have to play 20 games in 35 days? That's the scenario for the Minnesota Wild, Winnipeg Jets, St. Louis Blues, and Detroit Red Wings.
As another example, the Ottawa Senators, who get to take the first bye week from Jan 2-6, will have to play 26 games between Feb. 14 and Mar. 11. Basically, every team at some point or another will have to deal with a slew of games, many times back to back, that may simply sap them of all the benefits they enjoyed during their NHL bye week.
The NHL schedule is also more condensed due to the World Cup of Hockey event that was held the past September.
NHL Bye Week Schedules
Below are all of the NHL bye week schedules. If you're wagering on NHL games, you'll want to save this schedule and follow it. It's important to be aware of when teams must deal with a more compressed schedule as it will certainly affect team play.
ATLANTIC DIVISION
Boston Bruins: February 13-17
Buffalo Sabres: February 20-24
Detroit Red Wings: February 22-26
Florida Panthers: February 4-8
Montreal Canadiens: February 13-17
Ottawa Senators: January 2-6
Tampa Bay Lightning: February 12-16
Toronto Maple Leafs: January 8-12
METROPOLITAN DIVISION
Carolina Hurricanes: February 12-16
Columbus Blue Jackets: February 20-24
New Jersey Devils: February 7-11
New York Islanders: January 1-5
New York Rangers: January 8-12
Philadelphia Flyers: January 16-20
Pittsburgh Penguins: January 1-7
Washington Capitals: February 12-16
CENTRAL DIVISION
Chicago Blackhawks: February 13-17
Colorado Avalanche: January 7-11
Dallas Stars: February 19-23
Minnesota Wild: February 22-26
Nashville Predators: February 13-17
St. Louis Blues: February 21-25
Winnipeg Jets: February 22-26
PACIFIC DIVISION
Anaheim Ducks: February 26 – March 2nd
Arizona Coyotes: January 8-12
Calgary Flames: February 8-12
Edmonton Oilers: Feb 6-10
LA Kings: February 10-14
San Jose Sharks: February 20-24
Vancouver Canucks: February 20-24