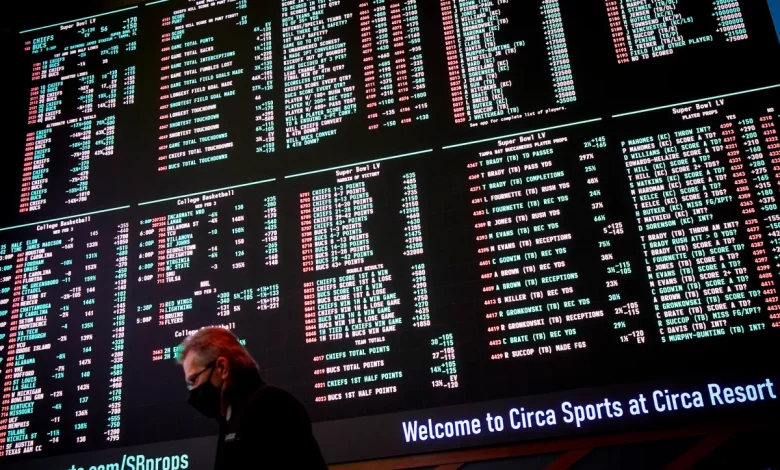 Bet365 Sportsbook is now live in the state of Iowa, adding another terrific operator to an already strong and crowded sports betting market. This is now the fifth state in which Bet365 Sportsbook has been able to receive a license, but more expansion is expected in the coming months.
In order to get approved for a sports betting license from the Iowa Racing and Gaming Commission, Bet365 Sportsbook was able to reach a deal with the Casino Queen Marquette. This casino already has a retail sportsbook available on-site, but it could be looking to rebrand to the popular Bet365 name.
Bet365 was founded all the way back in 2000, and it has been a leader in sports betting and online casino gaming for more than two decades. Most of the action has been overseas, but the company has also been able to launch in Colorado, Ohio, New Jersey, and Virginia.
When it comes to the biggest names in the UK sports betting industry, Bet365 Sportsbook is known as one of the best. The company has also been able to expand in such countries as Germany, Italy, Japan, and Spain.
Not only will the Bet365 Sportsbook site be available to customers, but there is also a mobile app that can be downloaded on Android or iOS devices.
Iowa Sports Betting Has Been Consistent
The launch of Bet365 Sportsbook in the state of Iowa now marks the 19th online sports betting option to be available in the state. Iowa has been able to attract nearly all of the biggest names in the industry, including BetMGM, Caesars, DraftKings, and FanDuel.
Not only has the sports betting market in Iowa continued to grow throughout the years, but things have always been extremely consistent. Iowa recently went over the $6 billion mark in total sports betting handle after another solid month of betting in April.
The state of Iowa has been able to collect $27.9 million in tax revenue since 2019, and that was the biggest reason for legalizing the industry to begin with.
Bet365 Growing in the United States
Even though Bet365 Sportsbook is a big name when it comes to international sports betting, that's not yet the case in the United States. Things tend to be looking up for Bet365 Sportsbook, but it also wants to continue dominating the market overseas.
One way to make a bigger name in the U.S. sports betting industry is to partner with professional sports teams, and Bet365 Sportsbook was able to do just that. In April, it was announced that Bet365 reached an agreement with the Colorado Rockies to become an official sports betting partner.
The state of Colorado is a large and competitive market, but sports bettors in the state have been seeing advertisements for Bet365 in and around Coors Field. Bet365 Sportsbook is also a sports betting partner of the San Antonio Spurs, but sports betting is not yet legal in Texas.
You should expect to see Bet365 to continue to try and seek out new deals with professional teams, but that's not an option in the state of Iowa.