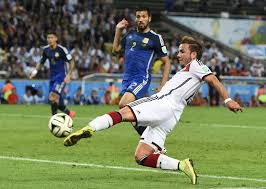 If you have never wagered on soccer, you'll be surprised to discover how many different bets you can make and how different some are from the kinds of wager you can make on other sports. For 2018 World Cup betting, you'll want to become familiar with the most common kinds of wagers that will be available.
There are close to a dozen basic bets that you can make. Plus, with 2018 World Cup betting, you'll find that there are hundred of other kinds of wagers, including innumerable props. Here are explanations of the most popular soccer bets you can make.
Types of Soccer Bets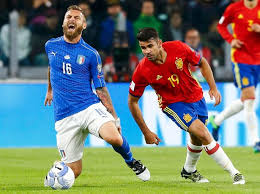 There are various types of soccer bets that you can make. Of the dozen or so types of wagers that you'll find at most reputable sports betting sites, the bet that is most commonly made is the full-time result. This kind of soccer bet can take various forms.
Win-Draw-Win
The win-draw-win wager is a fulltime bet allowing sports bettors to wager on one of three outcomes. These are:
A win by the visiting team
A tie
A win by the home team
Example
Brazil -190
Costa Rica +435
Draw +275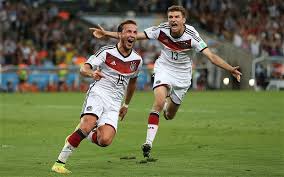 In our 2018 World Cup betting example, we're featuring two Group E teams, Brazil and Costa Rica. Brazil is a powerhouse and one of the favorites in the tournament. On the other hand, Costa Rica is one of the weaker teams.
Brazil is certainly favored in this match, which means you must wager $190 to win $100. The next most likely outcome is the draw where you would bet $100 to take home a $275 profit. The least likely result is a win by Costa Rica, but if you put $100 on them and they do win, you'll take home a profit of $435.
Double Chance
The second kind of fulltime soccer wager has you bet on two outcomes. This increases your chances of winning, but it also lowers your potential payout.
Example
Brazil or Draw -145
Brazil or Costa Rica -165
Costa Rica or Draw +320
This time Costa Rica or draw, where you bet $100 to win $320, is the longshot, while the Brazil or Costa Rica wager offers a $100 profit on a $165 bet. The bet that's the favorite is Brazil or draw, as you must bet $145 to win $100.
Draw No Bet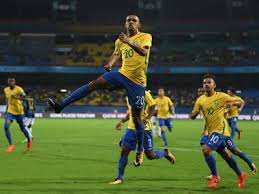 This third fulltime 2018 World Cup betting opportunity will let you wager on either team, but it takes away the draw wager. With this kind of bet if the game ends in a tie, your stake is returned. Payouts are lower due to the fact that taking away the draw diminishes your chances of losing.
Example
Brazil -220
Costa Rica +420
In the above listed odds, you must bet $220 on Brazil to win $100, and $100 Costa Rica to earn a profit of $420.
Single Asian Handicap
Handicap wagering, which is another kind of fulltime bet, is much like the point spread that you can play when betting on football or basketball. With this wager, anywhere from 0.5 to 4.0 goals will either be added or deducted from a team's score.
Example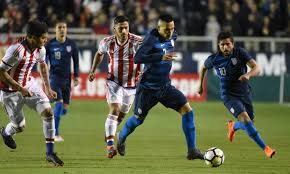 Brazil -2.5 (-110)
Costa Rica +2.5 (-110)
In this example of soccer spread betting, goals are taken away from the favorite and given to the underdog. If you bet on Brazil, they must win by three goals for you to collect $100 on a $110 bet. If, on the other hand, you select Costa Rica and they win outright or lose by less than three goals, you'll receive a profit of $100 on a $110 wager.
Double Asian Handicap
The double Asian handicap lets you bet on two spreads simultaneously, splitting your stake between the two wagers. Here's how this kind of soccer spread betting works.
Example
Brazil -2.0, -2.5 (-110)
Costa Rica +2.0, +2.5 (-110)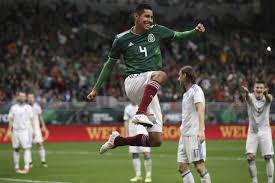 When you use this specific wager, you'll get paid when betting on Brazil if they win by three goals or more. You'll earn a push if they are victorious by two goals. You'' lose your bet if Brazil loses outright or wins by two or fewer goals.
With Costa Rica, you'll win either bet if they win outright, or if they lose by fewer than three. You'll earn a push on the first bet at +2.0 if they lose by two goals. If Brazil beats Costa Rica by three or more goals, your bet is lost.
Correct Score
With World Cup betting, you may wager on the exact outcome. If that's the case, you'll be given various choices with each having its own odds.
Example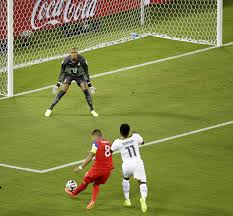 Leicester City at Stoke City
Brazil 1-0 (-165) Draw 1-1 (+280)
Brazil 2-0 (-185) Costa Rica 1-0 (+340)
Brazil 2-1 (-120) Costa Rica 2-0 (+510)
Draw 0-0 (+230) Costa Rica 2-1 (+350)
Various other outcomes will be offered in addition to those listed above. As it is with other bets discussed, with any wager that has a minus sign, you must wager the amount of cash indicated to win $100, while any bet with a plus sign indicates how much you will win on a $100 bet.
Over/Under
Sometimes referred to as totals, the over/under is a bet on whether the final total score will be over or under a certain number.
Example
3.5 (-125) Over
3.5 (+135) Under
Half Time Result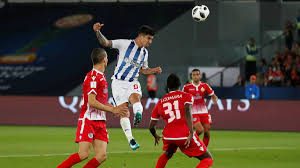 Like the basic fulltime bet, with the half time wager you're putting cash down on which team you think will be ahead at the half.
Example
Brazil -190
Costa Rica +435
Draw +275
Payouts correspond to those awarded for a full time bet.
Half Time/Full Time
If you take half time/fulltime odds in 2018 World Cup betting, you are putting money on both the winner of the first half and the fulltime result. You'll have various possible results from which to choose.
Example
Brazil/Brazil (-195) Costa Rica/Costa Rica (+345)
Brazil/Draw (+120) Costa Rica/Draw (+245)
Brazil/Costa Rica (+525) Costa Rica/Brazil (+180)
First Scorer, Last Scorer, and Scorecasts
First scorer or last scorer bets are props where you're wagering on either who will score the first or last goal. This is a very difficult bet to get right. When you make a scorecasts bet you're wagering on the correct score and who will be the player to find the net first. To cash on this bet, you must get both correct.
2018 World Cup Betting- Final Word
As noted, there are plenty of 2018 World Cup betting opportunities. It's recommended that you join various sites and contrast and compare odds. This is a great way to find good deals and get more bang for your buck. Wager carefully and make sure you do your research before putting any cash down on a match. For much more information on the 2018 World Cup, please see our suite of articles.