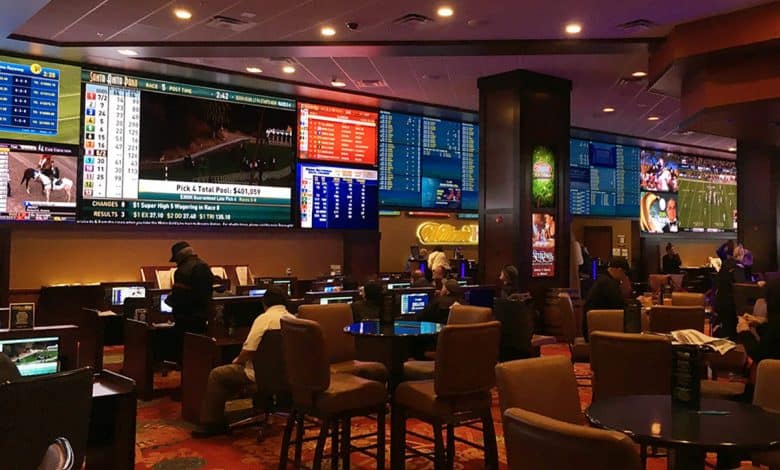 FanDuel, one of the largest online sportsbooks in the United States, has been given the green light to start offering its service in Wyoming. The news surfaced on Monday, November 22, when the Cowboy State unveiled FanDuel as the third sportsbook to join its market.
Wyoming Enters The Sports Betting Market
Wyoming first introduced sports betting on September 1, 2021, when Gov. Mark Gordon signed emergency rules to legalize betting in the state. While there were efforts to make sports betting happen in Wyoming before, the state had to overcome many hurdles and did so just in time to start accepting bets in the early stages of the football season.
To make sports betting more accessible, Wyoming set the legal betting age at 18, which proved to be the right choice. The Wyoming Pari-Mutuel Commission reported that the stater took in over $6.2 million worth of bets in its first month.
However, while sports betting in the state is clearly popular, Wyoming's betting market is still in its infancy, and its numbers are somewhat underwhelming compared to other states. That is because Wyoming launched sports betting with only two sportsbooks in DraftKings and BetMGM.
Although both are big players in the industry, the lack of betting options has harmed Wyoming's launch of sports betting. However, while the list of available sportsbooks in Wyoming remains relatively small, it's about to add another big brand to it.
Green Light for FanDuel
With DraftKings and BetMGM both operating in the state, Wyoming bettors can't complain about the lack of great options. But no U.S. sports market is complete without FanDuel.
Pioneers of Daily Fantasy Sports (DFS), FanDuel has successfully transitioned to the world of sports betting, and it didn't need long to emerge as the biggest betting brand in the country. It trumps most other online sportsbooks in customer base and the quality of its betting service, making it a must-have operation in any state.
Surprisingly, Wyoming hasn't added FanDuel as a sportsbook once the state launched sports betting. But based on the recent reports, it's only a matter of time before FanDuel pops up as an online sportsbook in the Cowboy State.
As revealed on Monday, November 22, FanDuel has received a green light to enter the Wyoming sports market, extending the state's offer of sportsbooks to three. And while this is excellent news for any punter from the state, FanDuel's launch date is still unclear.
FanDuel has held onto its position as the largest sports operator in the United States for the entirety of 2021, including Q3. As revealed by CEO Peter Jackson, FanDuel has had a 42% share of the online sports betting market in the country from July to September and an 18% share of online gaming in the United States.
More Sportsbooks Knocking On The Doors
Project Manager of online sports wagering at the Wyoming Pari-Mutuel Commission, David Carpenter, has stated that Wyoming has not set any limits on how many online sportsbooks can operate in the state. And with that, he made it clear that Wyoming is open to accepting more sportsbooks in a bid to expand its offer.
"I would expect by the end of the year, or early in 2022, we'll be upwards of five to six operators," said Carpenter. "And then I would expect by the end of 2022 we'll be closer to 10."
Whether Carpenter's expectations will turn into a reality remains to be seen. However, with many sportsbooks looking to expand further, Wyoming – as one of the youngest sports betting markets in the country – should be an appealing option for many.
That is even though Wyoming is a relatively small market with a small population base. Regardless, the addition of more sportsbooks should result in added competition and effectively help the growth of the betting activity, whose estimated potential is at $450 million.
"From an overall sports wagering perspective, I heard a lot of talk about $450 million in total handle," said Carpenter. "Obviously, based on what we've discussed, we're not going to get there. One month in, we're at $6 million, and $450 million is a long way off".