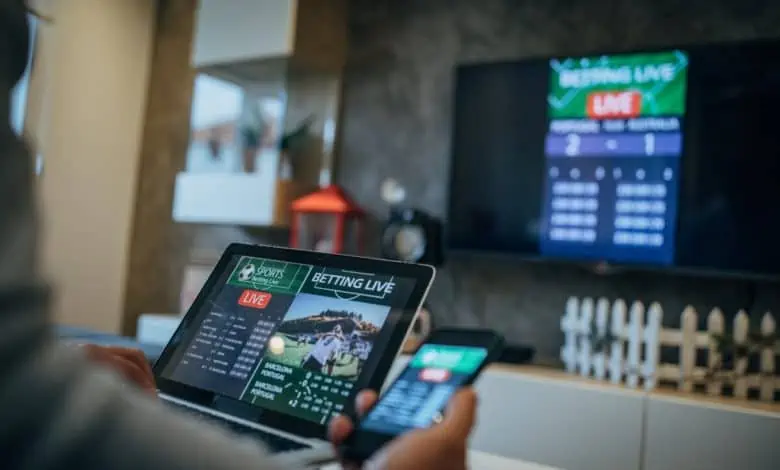 Colorado's sports betting handle surpassed $505.1 million in March, according to the state's Department of Revenue. The numbers were released on Wednesday.
Breaking Down Colorado's Strong Sports Betting Handle
In the Centennial State, sportsbook operators accepted bets that exceeded half a billion dollars. This is the second time the state has reached that market since the market launched in April 2020. The all-time record was set back in January of this year when operators brought in a total of $573.7 million.
March's numbers portrayed an increase of 14.8 percent from February's $440.5 million. When comparing the year-to-date figures, the figures skyrocketed 68 percent from March 2021's $301 million.
February was considered a down month in the sports betting industry as there aren't many popular events other than the Super Bowl. This means the average betting volume plummets as sportsbooks look toward capitalizing in March.
Basketball Was the Most Popular Sport in March
March Madness proved to be a popular draw in the Centennial State as bettors across the state wagered a total of approximately $97 million. This signifies an increase of 36.6 percent from last year's March Madness event that brought in about $71 million.
Sportsbook operators had a combined hold percentage of 5.6 percent, which was more than one percent higher than the previous month, which means the results favored the house for the month. Bookmakers also reported gross revenue of $28.2 million, which noted an increase of 44 percent from February.
Promotional credits due to events like March Madness totaled just short of $15.2 million, which was a decline of 26.7 percent from a month ago. The adjusted gross revenue for March was just over $13 million. The state was able to collect $1.3 million in taxes.
The NBA, on the other hand, was also a big draw, even though the Denver Nuggets' playoff run was cut short by a 4-1 defeat to the Golden State Warriors. The pro basketball handle for the month hit $218.4 million, which was up 40.3 percent compared to February's $155.6 million.
Despite having a larger handle, the revenue numbers for pro basketball took a hit. It went down approximately 13.2 percent from $5.8 million as the hold percentage stood at just 2.6 percent.
The Nuggets' season may have come to an end, but the NHL's Colorado Avalanche claimed the number one seed in the Western Conference for the upcoming Stanley Cup playoffs. Over the past three months, pro hockey averaged $25 million in the handle.
Pro hockey's highest average was set in March with $26 million. This allowed operators to collect $1.6 million in revenue.
What Other Sports Did Bettors in Colorado Wager On
Bettors placed $99.7 million in March, which made up more than a third of the operator's gross revenue at $9.9 million. The hold percentage was only 9.9 percent which marked the second straight month of hitting a win rate of single digits.
Operators collected $29.8 million in revenue from a total of $269 million in 2022. This resulted in a hold percentage of 11.1 percent, which is well off the average of 14.1 percent.
Tennis brought in $1.8 million in revenue, while soccer brought in $1.4 million. The other sports category came close to the $1 million mark by bringing in approximately $920,000.
More than $3.7 billion was wagered on sports in Colorado during the current fiscal year, which notes an increase of 86 percent from the previous year.