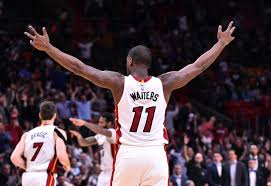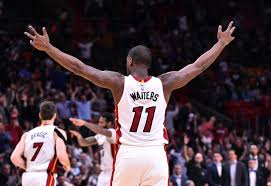 Here's our NBA team news as each club has played about 50 of their 82 games. In the East, the hot teams are the Boston Celtics, Toronto Raptors and Indian Pacers. Although the Cleveland Cavaliers are still in first, they continue to struggle. Although the Miami Heat are in the bottom half of the East, they have gone on a 10-game winning streak.
In the West, the Dallas Mavericks, who are 10th, have the longest streak at four. The two top teams, the Golden State Warriors and San Antonio Spurs have gone 8-2 for their last 10.
Zach LaVine Injured
In our NBA team news, Minnesota Timberwolves guard Zach LaVine suffered a torn ACL in his left knee. It's a season-ending injury that will require surgery. It's a big loss for the Timberwolves as the guard has averaged 18.9 points, 3.4 rebounds and 3.0 assists. He was injured on Friday when Minnesota lost to the Pistons 116-108.
He underwent an MRI prior to Minnesota entertaining Memphis on Saturday night. The diagnosis was revealed that night before the game. LaVine tweeted today that he considers the injury a "minor setback but I'll be back stronger than before."
What Will Knicks Do?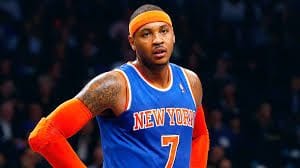 The New York Knicks are somewhere between moving guys off their roster to rebuild and trying to make it into the playoffs. Although the Knicks are 22-30, they are just about a game away from a playoff spot. But that doesn't seem to matter to Knocks' president Phil Jackson who is looking to trade players like Carmelo Anthony. If Jackson is able to trade Anthony, who has a no-trade clause, then Jackson will work towards rebuilding the team.
Knicks coach Jeff Hornacek was diplomatic about the situation. He noted that the Knicks are attempting to make the playoffs while looking towards the future.
Hornacek said on a conference call to ESPN, "We're all competitors, and we all want to get [to the playoffs], but we have to understand that we have to try to develop something for long term. If we're skipping steps just to get in the playoffs, that would be great for this year, but then what do you do for next year? So we want to try to combine those two." He added, "At this point, [the front office is not] coming to me and saying we have this guy, that guy or might do this or might do that. … If something happens, maybe they'd come and ask me. But right now they're doing their thing, what every front office does about this time of year, I think."
The Knicks have talked to three teams about Anthony.
Westbrook 42 points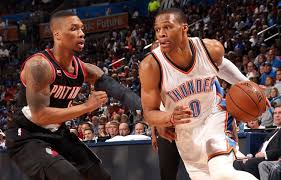 The Oklahoma City Thunder took down the Portland Trail Blazers 105-99 on Russell Westbrook's 42 points which included a late three with 1:17 left in the game. It was Westbrook's first three-point hit of the night.
As the amazing Westbrook noted in his postgame interview, "I hadn't made a 3 all night, but that was a big one. Especially because it closed the game out."
Westbrook is the NBA's top clutch scorer. He beat Memphis two nights earlier with a 15-0 run in the final three minutes of that game. Against the Blazers, Westbrook scored 19 of his team's final 22 points. By hitting 42 points, Westbrook marked his eighth 40-point game of the season. That ties him with Houston's James Harden for tops in that category in the league.
By the way, Westbrook did not have a triple-double. With his 42 points, he had four assists and eight rebounds. But you can't have a triple double every night.
NBA Team News: Final Word
That's it for our NBA team news. We're heading into the wear and tear stretch where players get tired, some teams get worn down, and season-changing injuries occur.