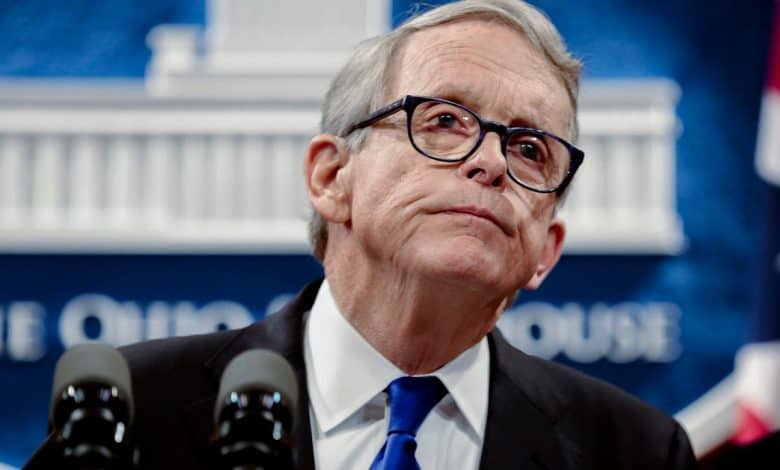 Ohio Governor Mike DeWine is going to spend the week looking over recent sports betting bill that has landed on his desk. DeWine is expected to sign this bill into law after giving it some thought, paving the way for legal sports betting in Ohio.
Lawmakers in Ohio have been working on this specific piece of legislation for months, while the topic of sports betting has been discussed since 2020. DeWine has been in support of legal sports betting in his state, and this bill does provide a safe and fair sports betting market.
If this bill is signed, the Ohio Casino Control Commission will be in charge of regulating and overseeing the industry. This process is expected to get underway immediately, but the launch date isn't expected until January 1, 2023.
Governor DeWine is expected to provide a better timeline for the sports betting launch by the end of December. The legislators have been working hard behind the scenes for a month, but it now falls into the hands of the Ohio Casino Control Commission.
House Bill 29 is the official name of the bill that has landed on the desk of DeWine, but it looks a bit different from the initial bill. Because so many different amendments have been added in the last few weeks, it will take DeWine some additional time to review.
DeWine has kept a close eye on this process, and he does not believe that there are any surprises in the final product. Signing the bill will allow Ohio bettors to place bets legally as opposed to the illegal activity that is taking place throughout the state.
Multiple Licenses Available
There are going to be at least three different types of licenses available in Ohio, and each will work much differently than the rest. A Class A license will be the most sought after, and 25 of these will be available.
Professional sports teams and casinos will be eligible to apply for a Class A license. Those companies can then partner with an online sportsbook to offer online sports betting.
There will be 42 Class B licenses available in Ohio, and those will go to professional sports teams and casinos as well. A Class B license will allow a company to offer retail sports betting on a massive level.
Finally, Class C licenses will go to restaurants and bars that want to offer retail sports betting through a kiosk.
One Massive Launch Coming
A January 1, 2023 launch is more than 12 months away, and everyone in the state wants to speed up that process. Even if Governor DeWine changes the potential launch date in an upcoming announcement, that could always be sped up as well.
One thing that the Ohio Casino Control Commission has made clear is that both retail and mobile betting will all be launched on the same date. This will ensure that no license holder is able to gain an advantage by offering sports betting ahead of the rest of the state.
The fact that the state is going to have one massive launch date will slow down the overall process of launching this industry.