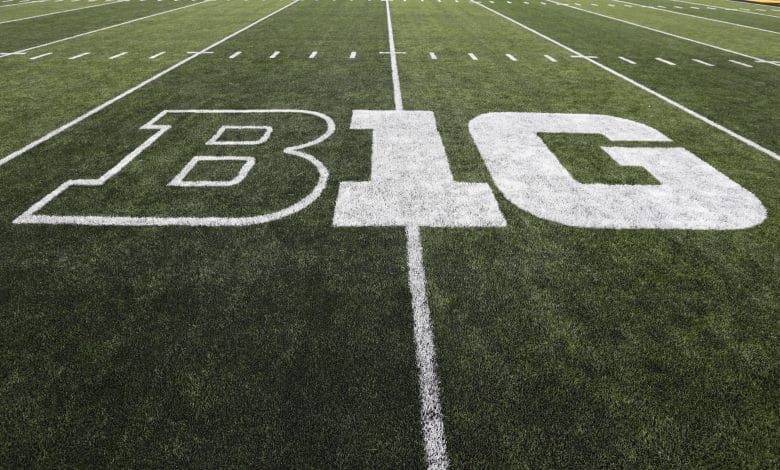 The Big Ten has announced they are forming a Mental Health and Wellness Cabinet. All coaches, athletes, and staff members of athletic departments will receive free access to a mental health app.
There are 31 members representing 14 universites on the panel. Johns Hopkins and Notre Dame join the Big Ten for men's hockey (Notre Dame) and lacrosse (Johns Hopkins).
The app is called Calm and focuses on lowering stress and anxiety and aiding in better sleep. I applaud the Big Ten for getting ahead of the game and really focusing on student-athletes and staff members' mental health.
Border War Renewed
Kansas and Missouri have renewed the rivalry between the two big state universities. The series will award both schools two home games starting in 2025.
The teams haven't played since 2011 when Missouri left for the SEC. The all-time series record is led narrowly by Missouri 56-55-9. The series dates all the way back to 1891.
2020 Season Update
It is looking more and more likely that at least some schools will not be able to participate in a fall 2020 season. If football is to be played in 2020 in the fall, there will have to be modifications to schedules and conference seasons.
The Big Ten and SEC have already hinted about just doing a conference-only schedule this season. With schools having to be removed from the schedule, it could make for some very interesting games.
If a lot of the smaller schools don't play, do those usual buy games become matchups between bigger conference schools who have decided to play? I think some of the bigger conferences will try and give it a go, especially the SEC, and this will create more possible games between them and the Big 12, if they decide to play as well.
No matter what happens, there will be plenty of changes to the 2020 season, and college football will look much different than it ever has before.
Former Maryland Coach Dies of Coronavirus
Roy Lester, who coached the Maryland Terrapins between 1969 and 1971, has passed away due to COVID-19. He had a record of 7-25 in his three seasons. Lester was 96 years old.
Harbaughs Donate To United Way
Jim Harbaugh, and his wife Sarah, have donated $100,000 to the United Way for Southeastern Michigan. The money will help with the area's COVID-19 response.
The Harbaughs are encouraging others to volunteer and give if they have the resources. The CEO of the United Way for Southeastern Michigan, Darienne Hudson, says with the numbers increasing on a daily basis, more resources are needed.
NAIA Offering Flag Football
The NFL and the NAIA have teamed to offer women's flag football as a varsity sport. They intend to have the program up and running in time for the 2021 season.
While it is only a women's sport at this time, it is a way to get ahead of the game in case CTE starts to really decline the numbers in football. While it will never have the excitement of tackle football, it will be interesting to see how it does at the NAIA level.