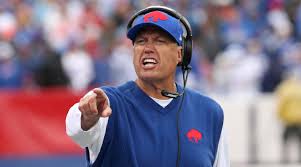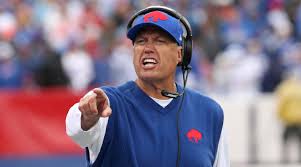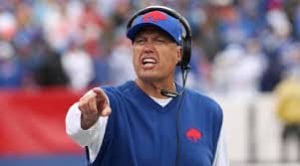 The Buffalo Bills fired Rex Ryan today. They also fired the defensive coordinator, his brother, Rob Ryan. It is the season for coaches to lose their job, and it was fairly evident to everyone, except maybe Ryan, that his job was on the line. As the Buffalo Bills fired Rex Ryan today, they announced that general manager Doug Whaley would be leading their search for a new head coach. The Bills have not made the playoffs in 17 seasons.
In a statement released today, Bills owner Terry Pegula said, "I spoke with Rex earlier today and we mutually agreed that the time to part ways is now." He noted, "These decisions are never easy. I want to take this opportunity to thank Rex for all his efforts and wish him all the best moving forward. Kim and I and our entire Bills organization share in the same disappointment and frustration as our fans, but we remain committed to our goal of bringing a championship to Western New York."
Buffalo Bills Fired Rex Ryan Plus His Brother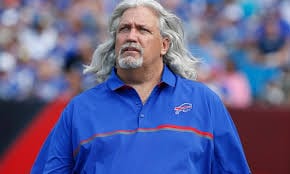 Ryan brought in his brother Rob this season to coordinate the defense. Rob has also been let go. That's no surprise. What was more of a surprise was that Rex Ryan had hired his brother. Supposedly, defense is Rex Ryan's specialty.
The Bills have been having some major defensive problems in the second half of the season. It's been reported as Buffalo fired Rex Ryan that the coach did not have the full support of the locker room. At it's been noted that much of the defense was unhappy with the coaching.
One unidentified Bills player said, "There were too many cooks in the kitchen. Guys were pissed. He lost the defense."
Other Coaches Gone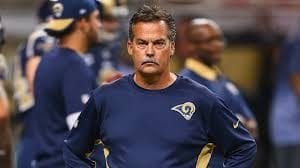 The first firing occurred a few weeks ago when the Los Angeles Rams let Jeff Fisher go after almost five unsuccessful year at the helm. Last week, the Jacksonville Jaguars fired head coach Gus Bradley just after the team blew a big halftime lead and lost to the Texans by one point. Bradley was let go while he and the team were still in Texas. Bradley was in his fourth season.
One thing is for certain, there are at least three NFL teams looking to hire a new head coach and, also, a new coaching staff. We doubt that the firings are over. We expect a few more in the next few weeks.