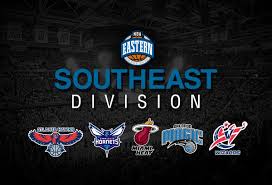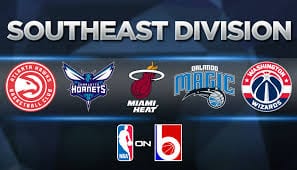 In our 2017- 18 NBA Southeast Division Preview, we really like the Washington Wizards due to their highly productive backcourt and overall solid group of guys in the front. After that, it's the Charlotte Hornets and the Miami Heat. The Hornets will be driven to get to the finals this season, while the Heat come loaded with an exceptionally deep bench. In an attempt to get somewhere they have not been in the past five seasons, the playoffs, the Orlando Magic added a few sound vets. They still may not make it. The Atlanta Hawks unloaded a lot of players in order to rebuild the team. That will take a few years at least.
Atlanta Hawks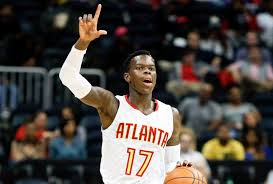 Three of Atlanta's top four scorers are gone, leaving PG Dennis Schroder (17.9 PPG, 6.3 APG, 3.1 RPG) as the man in the midst of the team's rebuilding efforts. Schroder, now in his fifth NBA season, was good on 45% of his field goal attempts. Across from him is SG Marco Belinelli (10.5 PPG, .429 FG%, .360 3PT%). The frontcourt includes SF Kent Bazemore (11.0 PPG, 2.4 APG, 3.2 RPG), starting his sixth season in the league, and PF Ersan Ilyasova (13.1 PPG, 5.9 RPG, 0.3 BPG), a nine-year vet who was most recently with Oklahoma City. What does our 2017- 18 NBA Southeast Division Preview see as the fate for this team, which was competitive last season? Most likely they will finish last in the division. This is a thin squad that needs a lot of help in the paint.
Charlotte Hornets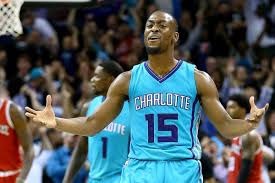 Star center Dwight Howard (13.5 PPG. 12.7 RPG, 1.2 BPG) starts his 16th year in the NBA and his second season with the Charlotte Hornets. Last season he shot 63% from the floor. SF Michael Kidd-Gilchrist (9.2 PPG, 7.0 RPG, .477 FG%) is a steady presence in front, while both Marvin Williams and Cody Zeller offer adequate production at the power forward spot. PG Nicolas Batum (15.1 PPG, 5.9 APG, 6.1 RPG) could be a major factor, but he starts the season sidelined with a torn ligament in his left elbow. Six-year vet Kemba Walker (23.2 PPG, 5.5 APG, .444 FG%) controls the point guard spot and is a consistent player. We expect this team to be in the postseason.
Miami Heat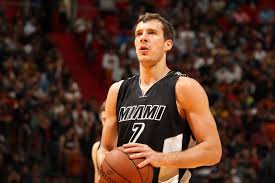 Our 2017- 18 NBA Southeast Division Preview envisions the Miami Heat as being quite competitive this season. They are deep and the addition of center Kelly Olynyk (9.0 PPG, 4.8 RPG, .512 FG%), formerly with the Celtics, adds to that depth. Olynyk will backup starting center Hassan Whiteside (17.0 PPG, 14.1 RPG, 2.1 BPG). Whiteside is a commanding force on the court. Also upfront is SF Justise Winslow (10.9 PPG, 3.7 APG, 5.2 RPG) and PF James Johnson (12.8 PPG, 4.9 RPG, 1.1 BPG). Both can bring game. Veteran presence Goran Dragic (20.3 PPG, 5.8 APG, 3.8 RPG) mans the point spot. He is reliable and tough. SG Dion Waiters (15.8 PPG 4.3 APG, 3.3 RPG) hits 40% of his threes. The Heat are thinnest at the small forward spot, but they make up for that at power forward and center.
Dion Waiters
Orlando Magic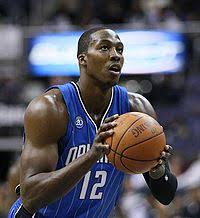 Our 2017- 18 NBA Southeast Division Preview sees a changed Magic team, as they welcome numerous veteran players. This franchise has not made it to the postseason in five years. Might they change that trend? Added to the team is SF Jonathan Simmons, who spent two years with the San Antonio Spurs, nine-year veteran PF Marreese Speights (8.7 PPG, 4.5 RPG, o.5 BPG), who was last with the LA Clippers, and in the backcourt SG Arron Afflalo (8.4 PPG, 1.3 APG, 2.0 RPG), who was with the Dallas Mavericks last season, and PG Shelvin Mack (7.8 PPG, 2.8 APG, 2.3 RPG), who comes to Orlando from the Utah Jazz. One thing is certain about each of these guys and that is all four can score. Key returning players include center Nikola Vucevic (14.6 PPG, 10.4 RPG, 1.0 BPG), SG Evan Fournier (17.2 PPG, 3.0 APG, 3.1 RPG), and SG Terrence Ross (11.0 PPG, 1.1 APG, 2.6 RPG). Although the Magic are deeper than they have been, we don't know if this team will be able to gel.
Washington Wizards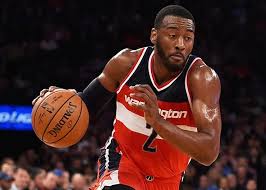 The Washington Wizards are the best team in the division. PG John Wall (23.1 PPG, 10.7 APG, 4.2RPG) and SG Bradley Beal (23.1 PPG, 3.5 APG, 3.1 RPG) comprise one of the best backcourts in the league. Plus, the front men, which include veteran center Marcin Gortat (10.8 PPG, 10.4 APG, o.7 BPG) and SF Otto Porter Jr. (13.4 PPG, 1.5 APG, 6.4 RPG), are pretty darn good. The big question concerns the bench. Can those guys, especially the sixth and seventh players, contribute enough to give this team the legs it needs down the stretch and into the playoff season?
2017-18 NBA Preview Final Standings and Quick Hits
Our 2017-18 NBA Southeast Division Preview sees the final standing playing out in the following manner:
Washington Wizards- Top notch backcourt will control this team's fate
Charlotte Hornets- Star center Dwight Howard wants a championship badly
Miami Heat- This team is especially deep, which should help in the homestretch
Orlando Magic- A lot of new additions and talent that needs to come together
Atlanta Hawks- Rebuilding takes time and that's what the Hawks have