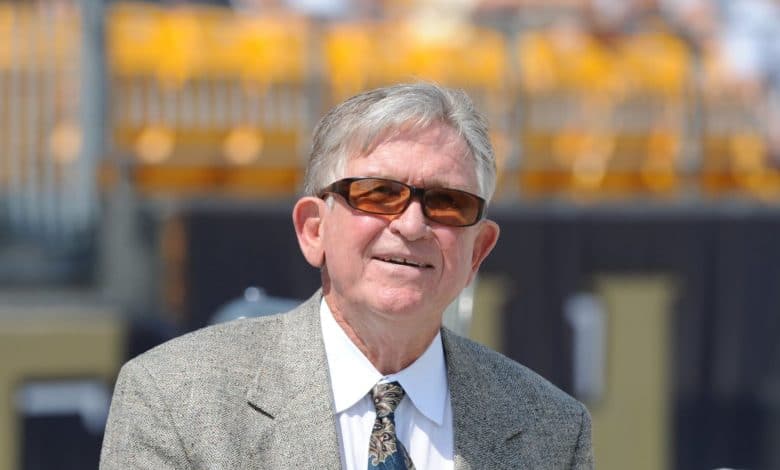 Johnny Majors, who led Pittsburgh to a national title in 1976, passed away at the age of 85 on Wednesday. Majors was a star player and coach at Tennessee. He also coached briefly at Iowa State, starting in 1968.
Majors is a College Football Hall of Famer. He finished second in Heisman Trophy voting when he was a player at Notre Dame in 1956. He was inducted to the Hall of Fame in 1987 and had his number 45 retired at Tennessee in 2012.
Clemson Assistant Apologizes for Racial Slur
Danny Pearman, who is an assistant coach for the Tigers, apologized for using a racial slur when confronting tight end D.J. Greenlee three years ago. Former player Kanyon Tuttle talked about the incident on social media as a result of multiple athletes talking about racism they have endured due to the unfortunate death of George Floyd.
Tuttle was calling out the hypocrisy of Dabo Swinney and Clemson's statement following the death. Tuttle said that Swinney let the incident go unpunished and didn't even bring it up to the team.
Oklahoma State Has Athletes Test Positive for COVID-19
As athletes come back to campuses across the nation, they will be getting tested for the coronavirus. Oklahoma State had three student-athletes test positive.
The rumor was that the football team had multiple positive tests, but the university only said that out of the 150 students tested, three were positive. All three were asymptomatic but told to quarantine.
Football player Amen Ogbongbemiga revealed that he was one of the three positive tests on Twitter. He warned people to be extra vigilant after he attended a protest in Tulsa, which most likely led to the positive test.
Iowa State has also had to quarantine four athletes who were in contact with people who had the virus before coming to campus. The university is still awaiting results from the tests to see if the athletes are positive.
Notre Dame-Navy Matchup Moved to US
Notre Dame and Navy were supposed to have an overseas matchup in Dublin, Ireland, this season. Due to the concern of the student-athletes, the matchup has been moved to Annapolis, Md., where the Midshipmen play their home games.
The 94th matchup between the two schools was supposed to be a little extra special, taking place in Aviva Stadium in Ireland. The universities and the government of Ireland decided it would be best to postpone and try the game down the road when travel will be safer.
Former Indiana Player Dies During Protest
Chris Beaty, who played at Indiana from 2000 to 2004, was found dead May 30 after protesting the killing of George Floyd by Minneapolis police. Teammates mourned the loss of Beaty, who was described as a "gentle giant."
Beaty was described as a community-first person and someone who could bring people together. He was found dead in an alley from a gunshot wound after protests in Indianapolis turned violent.