Football
Sports News
NFL Preview- 2018 AFC Divisional Contest Pittsburgh Welcomes Jacksonville
Can the Jags Slow Down the Steeler Offense?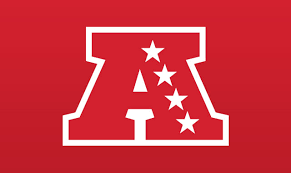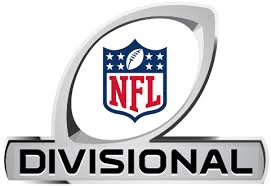 The second matchup in our 2018 AFC Divisional Playoffs preview offers the Jacksonville Jaguars (10-6 Overall, 4-4 Away), who won the AFC South and beat the Buffalo Bills in their wild card game 10-3, and the Pittsburgh Steelers (13-3 Overall, 6-2 Home), winners of the AFC North whose record earned them a bye in the initial week of the playoffs. The game will be played at Heinz Field in Pittsburgh PA on Sunday, Jan. 13 at 1:05 p.m. E.T. Our 2018 Jacksonville plays Pittsburgh AFC Divisional Playoffs preview considers injuries, team strengths and weaknesses, and odds. Here's a link to our Atlanta at Philadelphia preview and Titans at Pats preview and, also, a link to our news page where you'll find other previews. To see our free NFL picks, which will be posted later this week, and all of our picks including NBA, NCAA basketball, and NHL, go here.
Pittsburgh Versus Jacksonville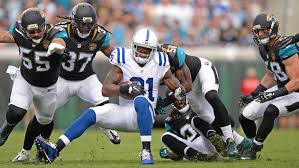 The Jags managed to get to the postseason even though they lost their last two games, 44-33 to San Francisco and 15-10 to Tennessee. The Steelers won four of their final five games with their only loss being to the Patriots 27-24. That loss was an odd game where Pittsburgh seemed to have the contest in their pocket only have a last-second TD called back and then an attempted touchdown pass picked off as the final seconds drained off the clock.
Injuries
Pittsburgh wideout Antonio Brown, one of the most talented pass catchers in the NFL, is out. That certainly hurt the Steelers. Still, they are loaded. The Jags may be without linebacker Paul Posluszny. He left the game against the Bills this past weekend with a hip injury and did not return. Also, WR Marquise Lee is dealing with an ankle injury and may be out for this game. He is needed on an offense that struggles to score.
Game Expectations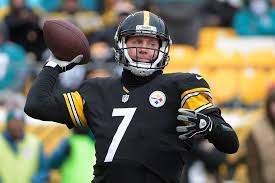 Here are three factors that our 2018 Jacksonville plays Pittsburgh AFC Divisional Playoffs preview sees as being important-
Jacksonville D Versus Pittsburgh O: This is the battle in this game, as the Jags have the top-rated pass D, allowing a mere 170 YPG in the air, and are giving up on average just 16.8 PPG (2nd NFL). Pittsburgh is averaging 274 YPG in the air, which is third in the league. Whoever wins this battle, probably wins the game. WR Brown's absence looms large here.
PPG For and Against: These two teams are very close in both categories, but Jacksonville holds the edge in both. The Jags are scoring 26.1 PPG (5th NFL), while the Steelers are good for 25.4 PPG (8th NFL). On defense, as noted, Jacksonville is allowing 16.8 PPG (2nd NFL), while Pittsburgh is giving up 19.3 PPG (7th NFL).
QB Ben Roethlisberger vs. QB Blake Bortles: This is closer than you might think, as Roethlisberger is 5th and Bortles 11th. Big Ben is better in all major QB categories, and his experience in important games is a major factor. Pittsburgh has the quarterback edge.
Jaguars at Steelers- The Odds
The over/under opened at 41.0 and it is still there. That relatively low, but, then again, these two teams have pretty stubborn defenses. The Steelers were first listed at -7.0. Now they are anywhere from -7.5 to -9.0 with very little in between. Grab them now if you're going to bet them. They could be at -10.5 or higher by game time. By the way, the weather looks to be cloudy and cold with the temperature reaching about 18 degrees at kickoff. We don't expect any precipitation or wind.