Football
Sports News
NFL Preview- 2018 AFC Divisional Contest New England Hosts Tennessee
The Patriots Certainly Have the Edge in this One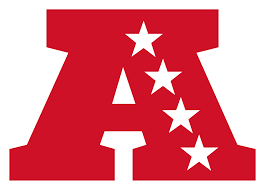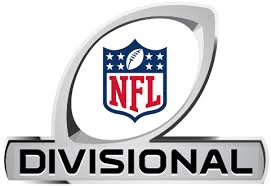 Our 2018 AFC Divisional Playoffs preview offers a quick overview of each game. In this blog, we're looking at the first game, which features the Tennessee Titans (9-7 Overall, 3-5 Away), 22-21 winners of their wild card game against the Kansas City Chiefs, and the New England Patriots (13-3 Overall, 6-2 Home), winners of the AFC East. The game will be played at 8:15 p.m. E.T. on Saturday, Jan 13 at Gillette Stadium in Foxboro, MA. By the way, along with our 2018 Tennessee plays New England AFC Divisional Playoffs preview, we will be posting our picks for Saturday's contests by this Friday. So please be sure to check them out right here. The Titans at Pats pick is posted here.
New England Versus Tennessee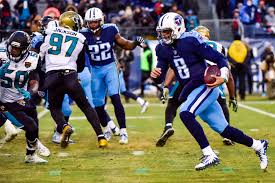 The Titans secured a playoff spot by beating the Jacksonville Jaguars 15-10 on the final day of the season. Prior to their last-two, much-needed wins, the Titans had lost three straight games. New England, which was granted a bye-week for the playoffs and earned home field for the postseason, comes into this game having won their last four of five.
Injuries
Pats running back James White, who has been dealing with an ankle issue since early December, is expected to play on Saturday. Before his injury, he was averaging 4.0 YPA. The major Titan injury is to DeMarco Murray. He's the team's second-leading ground gainer who serves as a dual-threat as a receiver. Although listed as being out, the team says he's day-to-day and if there's any way he can play, Murray will.
Game Expectations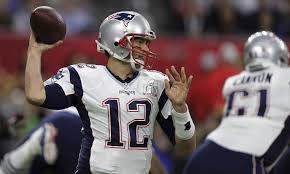 What our 2018 Tennessee plays New England AFC Divisional Playoffs preview expects to be influential as far as the outcome is concerned includes-
Brady to Gronkowski, Cooks and Amendola: Titans have 43 sacks, which puts them in the top five, but they are allowing 239 PYG, which is 25th. Their 12 picks have them tied for 18th with the Pats. They've allowed 27 passing TDs, which ties them for 24th with the 49ers. Brady, who is tops in passing yards and third in TD tosses this season, and his receivers need to use the pass to their advantage.
Titans Defense: Tennessee comes to this game with a solid rush defense that is allowing teams just 88.8 YPG (4th NFL). They need to make sure that they stop the Patriots rush attack, which is 10th in the league with 118 YPG. If they can make New England a one-dimensional team, that will help their efforts.
Who has the Edge: As far as QBs, overall offense, and defense are concerned, New England has a major edge. If the Titans can hold them to under 15 points, they will have a shot in this one. We do not expect that to happen.
Titans at Pats- The Odds
The Pats opened as 13.5 point favorites with the over/under premiering at 47.0. New England is now anywhere from 13.0 to 14.0 favorites. We like the Pats at 13.0. Some bookmakers now list the over/under at 46.5. A blowout may indicate an under call on this one. The forecast is 100% rain in the morning and day with clearing by game time. Temperatures will be in the mid-30s by kickoff. Weather, at this point, does not look like a factor on Saturday night. That's our 2018 Tennessee plays New England AFC Divisional Playoffs preview. You can link to our other divisional previews by going to our news page.