Football
Sports News
NFL Preview- 2018 NFC Divisional Contest Philadelphia Hosts Atlanta
Can Eagles without Wentz Fly High Enough against Ryan and Falcons?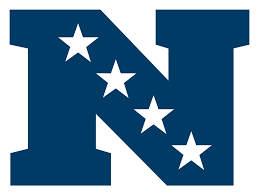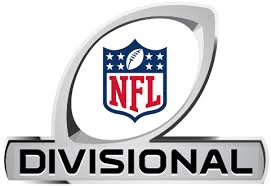 The first NFC Divisional Playoff game will be played on Saturday, Jan. 13 at 4:35 p.m. E.T. at Lincoln Financial Field in Philadelphia, PA. That game will feature the Atlanta Falcons (10-6 Overall, 5-3 Away), who took down the Los Angeles Rams in the first week of the playoffs 26-13, and the Philadelphia Eagles (13-3 Overall, 7-1 Home), the winners of the NFC East and the top seed in the conference. Our 2018 Atlanta plays Philadelphia NFC Divisional Playoffs preview offers Atlanta at -3.0 and has the over/under at either 41 or 41.5. Along with our previews of each NFC Divisional Playoff game, we'll be offering a preview of the AFC games, as Tennessee visits New England, and Pittsburgh hosts Jacksonville. Plus, later this week, we'll be posting our NFL picks for this weekend. For the Atlanta at Philadelphia free pick click here.
Philadelphia Versus Atlanta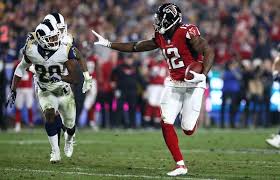 The Atlanta Falcons managed to stay alive, as they have throughout this season, by first making it into the playoffs as a wild card and then by beating the Los Angeles Rams in the first week of the playoffs 26-13. The finished the regular season winning two of their final three, including a 22-10 week 17 win over the Carolina Panthers. The Eagles, who earned a bye-week and home field for the playoffs, were three-and-two for their final five regular-season games. Since QB Carson Wentz suffered a season-ending injury in a 43-35 win on Dec. 10 versus the Los Angeles Rams, the future of this team has been in doubt.
Injuries
QB Matt Ryan (personal matter) is listed as questionable for this game as are RB Devonta Freeman (knee) and wideouts Julio Jones (ankle) and Mohamed Sanu (knee). Expect Ryan and Jones to definitely play, and consider Freeman and Sanu as likely participants in Saturday's game. As mention above, starting QB Wentz is out for Philadelphia. Those who are listed as out include DE and CB Jalen Mills. However, both practiced full on Tuesday and are expected to play this weekend. LB Dannell Ellerbe was recently listed as questionable. What will happen with him is yet to be seen.
Game Expectations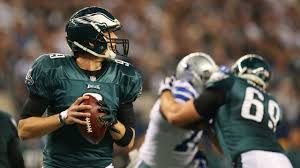 Our 2018 Atlanta plays Philadelphia NFC Divisional Playoffs preview offers these three important game expectations and projections-
QB Question: Since coming in for Wentz, replacement quarterback Nick Foles has passed for five TDs and tossed two INTs while completing 56.4% of his passes. Philly has been working during the bye-week to adjust their offense so that Foles can better serve it. Look for the Eagles to stress the run and short passes. They'll look to control the ball as much as possible. For Atlanta, Ryan (64.7 COMP%, 20 TDs, 12 INTs) is not having the stellar year he did in 2016-17, but he still performing well. The Falcons have a definite edge at the QB spot. However, Foles is capable of having a big day.
Defense: No one stops the run better than the Eagles. Teams are averaging just 79.2 YPG against them when rushing. Also, they are holding teams to 18.4 PPG. Atlanta is also good at keeping point totals down, as opponents are scoring on average 19.7 PPG against them. Both teams are decent versus the pass, but the Falcons are a bit better.
Secondary: The edge goes to the Eagles. Both teams bring sound pass rushes, but Philly's secondary is superior to Atlanta's. The Eagles have 19 INTs (tied for 4th), while the Falcons have just eight (tied for 29th) and Philadelphia has 87 PD (tied for 3rd ) to Atlanta's 64 (22nd).
Falcons at Eagles- The Odds
The game opened with Atlanta at -3.0 and the over/under at 43.5. That over/under is dropping, and at this point you can find it at 41.0 or 41.5. The point spread now has the Falcons at -2.5. That may dwindle a bit more. Our 2018 Atlanta plays Philadelphia NFC Divisional Playoffs preview sees game day as being partly cloudy with morning temperatures at 52 degrees F and temperatures at around 40 at kickoff. The winds will be between 10 and 20 mph. We're leaning towards the Eagles as of today, but we're not ready to commit to our pick yet.