College Football
Sports News
NCAA Football News: Some Schools Weary of Allowing Athletes Back Too Soon
Despite Having the NCAA's Go-Ahead, Universities May Wait Even Longer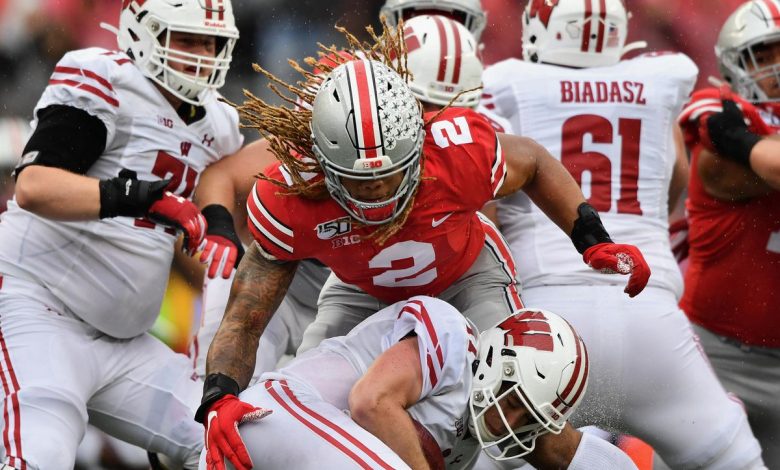 The NCAA announced that, pending state and local guidelines, universities around the country are free to start welcoming football and basketball players back onto campus on June 1 for voluntary workouts. Despite this decree, conferences and universities have been making decisions on what is best for their programs, some shying away from starting that early. With that in mind, let's take a look at what some schools are planning on doing as well as other news stories from around the country.
Most Conferences Won't Be Starting June 1
Despite the fact the NCAA is letting athletic workouts begin June 1, most conferences are pushing their start date back a bit further. For the Pac-12 Conference, they won't be getting started until June 15 at the earliest, as the conference has put in health and safety protocols that must first be met.
The Big 12 has also decided on June 15 as its start date for voluntary workouts. Others, like the SEC, are pulling the trigger a bit earlier. They are allowing players back for voluntary workouts starting on June 8.
This is obviously still dependent on local and state guidelines, and the conferences will have to still adhere to social distancing and other safety regulations to get started. In terms of the state and local guidelines, it would not be surprising to see schools in states like California be limited more than in a state like Arizona (which has been open for quite some time). Furthermore, some individual schools are playing things a little more cautiously.
For instance, Oklahoma has said that they would prefer to wait until July 1 before hosting players back. At this point, it obviously should be less about gaining a competitive advantage for most schools and more about simply trying to keep their student-athletes safe.
Can There Even Be Football? Michigan President Has Doubts
While allowing players back on campus brings optimism that fall and winter sports can resume as normal, some schools have doubts. For instance, Michigan president Dr. Mark Schlissel isn't quite sure fall sports will be able to take place.
According to an interview with the Wall Street Journal, Dr. Schlissel said it starts with the classroom. Basically, Dr. Schlissel indicated that if students are unable to resume going to the classroom on campus then there would be no sports.
Furthermore, if there are sports, Dr. Schlissel said that without a vaccine that there will probably be no fans. He said it would be too challenging to try to test every fan that entered a stadium if you are welcoming upwards of 100,000 fans.
He isn't the only one that has concerns. Notre Dame's President Rev. John I. Jenkins mentioned that he doesn't see any way that games can take place as normal at Notre Dame Stadium. While the possibility of allowing some fans in remains, it is highly unrealistic to be able to have a full house.
Is Paying College Athletes the Right Thing?
It has been a debate for years as to whether college athletes should be paid or not. Starting this upcoming year, athletes will be allowed to receive payment for the use of their name, image, or likeness, opening up avenues for athletes to generate revenue through things like endorsements.
The question is whether it is a good thing or not, though, and there is one surprising critic of it. Former NFL and USC star Reggie Bush said that he has his concerns. In an interview with Playboy, he said that it could "destroy some people", particularly if they don't have the right support foundation behind them.
It is a little ironic that this would come from Bush, given that he had to forfeit his Heisman Trophy award after it was found that he and his family had received money and rewards during his collegiate playing days. But, it could also be that experience which lends him a unique perspective on the issue.
Still, it remains to be seen what type of impact playing the players will have moving forward, but it is safe to assume that not everyone is on board with the idea.