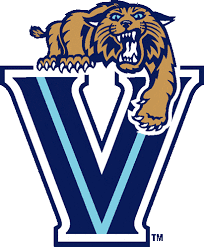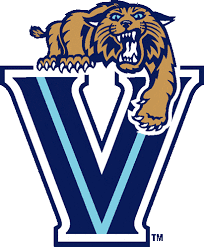 There's no doubt now which team is tops in the Big East. It's the Villanova Wildcats, who are currently ranked second in the nation. The Cats defeated #24 Xavier on Saturday. Xavier, which is in third place in the Big East, lost 73-57. With that win the Big East's Villanova Wildcats are close to taking down another conference title.
The matchup between Nova and the Musketeers was part of a very busy Saturday in college basketball that also saw #1 Gonzaga take on and defeat #20 St. Mary's and the NCAA selection committee released a list of the top 16 tournament seeds as of that day. By the way, the 16 seeds that were released are projections using the information known about those clubs as of Saturday. In compiling the list of 16 teams, the NCAA used the same method they will utilize in four weeks when the actual selections are made.
Big East's Villanova Wildcats: Taking the Title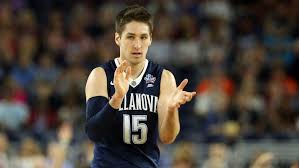 The Wildcats are two games ahead of #20 Creighton. Xavier is in third and due to their loss was dropped from the national rankings this week. The fourth place team in the Big East, Butler, is now ranked 24th and are three games out of first. Nova has five games left. Three should yield fairly easy wins as the Wildcats play DePaul, Seton Hall, and Georgetown. But the second ranked team in the nation must also play #24 Butler and #20 Creighton.
Those games will occur on Feb. 22 and 25. Villanova is at home for both. Even if the Wildcats lose one of those games, they'll still finish first in the Big East. This season, the Cats defeated Creighton on Dec. 31 by a score of 80-70 and then lost to Butler 66-58 on Jan. 4.
Who's Number One?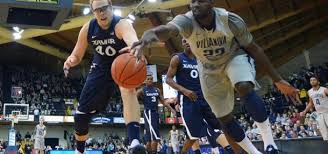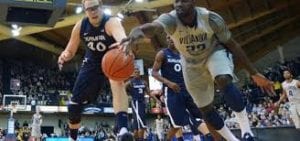 Although the Big East's Villanova Wildcats are ranked second nationally, many argue that they should be number one. With an overall record of 24-2, there's certainly an argument to be made. Villanova is limiting teams to 0.98 points per possession. They are the best in the nation in that category. Plus, they offer a solid offense. They are a dominant team and in a very tough conference.
It's true that Gonzaga has won 26 straight games and has not lost all season. But many feel that the Zags, who are in the West Coast Conference, are playing in an inferior league. In addition, their schedule has been light.
So who should be number one? There's no winning this argument now. That argument will be won in March at the NCAA Men's Tournament on the basketball court. In the meantime, the Big East's Villanova Wildcats have their fourth consecutive Big East title well within reach.