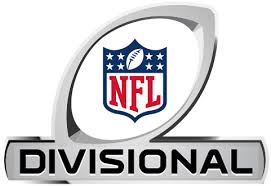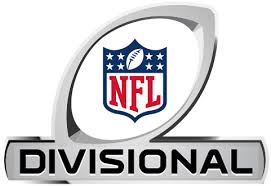 The NFL Conference Championship games are on the line this coming weekend, which means so is a Super Bowl berth. There's one win that will separate the losers from the winners. Before we make out picks later in the week, we wanted to offer some insights, observations, and ideas concerning each team. Does one team go into each of these games having an advantage over the other? Here's a look at the NFL Conference Championship teams.
New England Patriots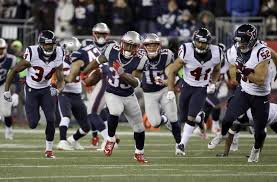 The Patriots did not play a good game against the Houston Texans, and yet, they beat them relatively easily. Tom Brady completed 47% of his passes and tossed two interceptions. RB Dione Lewis has a great game scoring three touchdowns in three different ways. But he also fumbled twice, losing two. The defense has three sacks, three tackles for a loss, and three interceptions by three different players.
Don't expect this team to come out and play poorly again. The Patriots are a top club, and the game against the Texans was more of a warm-up for them than anything. The combo of Tom Brady and coach Bill Belichick is tough to beat. The playoff experience that two bring is a huge factor in the NFL Conference Championship game.
Pittsburgh Steelers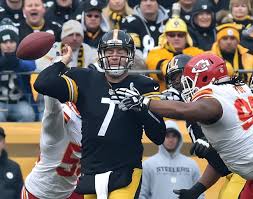 The Pittsburgh Steelers set a NFL playoff record on their slim 18-16 win over the Kansas City Chiefs in their divisional game. They hit six field goals, which is the most ever in a playoff contest. But that meant that they were unable to score even one touchdown once they got into or near the red zone. Some of the responsibility for that has to go to Ben Roethlisberger.
The Pittsburgh Steelers will play the Patriots for the AFC crown, but it's doubtful they will win if they can't get the ball across the goal line via either a rush or pass. Roethlisberger, who was already hurting, took a physical beating late in the game, and you have to wonder if that's part of his problem. He is a tough guy who can play through injuries, but that doesn't mean that those injuries aren't affecting his play in some manner. The Kansas City defense has played tough in the red zone all season. But, then again, Pittsburgh has been able to pick apart some very good defenses on their way to the divisional playoffs. In the end, Roethlisberger was good on 65% of his passes, tossed one interception and had zero touchdowns.
Atlanta Falcons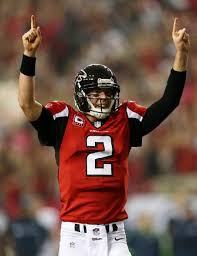 The Atlanta Falcons played as expected, like potential champions. They overwhelmed the Seattle Seahawks on offense and defense. QB Matt Ryan was on target completing 70.1% of his passing, tossing three touchdown passes, and throwing no picks. Devonta Freeman scored one TD.
The Atlanta defense had three sacks and 5.5 TFL. They grabbed two interceptions with solid runbacks by Ricardo Allen and Deion Jones. They never really allowed Seattle to get a foothold in the game. The Falcons came out confident and executed well. They were exceptionally consistent, especially after a bye week. Their defense and offense are both playing in a coordinated fashion. They look ready to play in their NFL Conference Championship game.
Green Bay Packers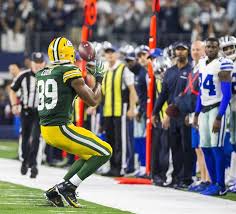 Before you consider Aaron Rodgers' stats, it's important to highlight one moment in the Packers/Cowboys playoff game. It was Rodgers' final pass to Jared Cook that set up the game winning field goal. That toss went 36 yards to cook who running towards the sideline. It was perfect, and as Cook snared it, he went out of bounds to stop the clock. The next play was the field goal and then time had expired. The final score was Green Bay 34 and Dallas 31.
Rodgers had just 37 seconds left on the clock when the Packers started their drive from their own 25-yard line. He missed Cook on a pass and then Hit Montgomery for a 17-yard gain. He suffered through a massive blindside hit where he managed to hang onto the ball. It was a 10-yard loss. He missed Cook on a drag route. Just 12 seconds away from OT, Rodgers had a third-and-20 from his own 32-yard line. His next and final throw of the drive was to Cook for 32 yards. It was a close call. The play was reviewed, and the reception confirmed. The Packers were on the Dallas 32. Mason Crosby came in and hit the 51-yard field goal as time expired.
Rodgers' final drive was the biggest and best clutch performance of the divisional playoffs. He gives Green Bay a great chance of getting to the Super Bowl. Then again, he's facing another quarterback who is having a career year.
NFL Conference Championship Teams: Final Word
We'll post our picks for the NFL Conference Championship games late in the week. We have a few final thoughts on the four remaining teams. The New England Patriots need to refocus and get their game on or they'll be out of it and quickly. To some degree, the same might be said for Pittsburgh. The Atlanta Falcons look like a team of destiny, but they have one major hurdle to get over before they can claim their ticket to the big game. Aaron Rodgers played one heck of a game, using his experience to lead the Packers down the field twice in the final quarter to set up two field goals. The Ryan/Rodgers battle could be epic.