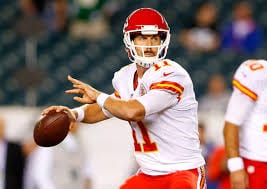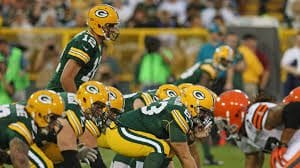 In our AFC 2017 week three review, we have just one team that is undefeated, and that team is the Kansas City Chiefs. The Chiefs play the NFC's Washington Redskins on Monday Night Football this week. The Skins, who are like the Dallas Cowboys and Philadelphia Eagles in the NFC East 2-1, will test the Chiefs. There are three teams who are in our AFC 2017 week three review without a win. Two, the Cincinnati Bengals and Cleveland Browns, are in the AFC North, while the other team, the Los Angeles Chargers, reside in the West. Let's review what happened last week in the AFC.
AFC East
Buffalo Bills (2-1)- Bill QB Tyrod Taylor impressed with 3 TD passes beating Broncos 26-16.
New England Patriots (2-1)- Two wins straight for Brady as he tosses winning pass to Cooks versus Texans with 23 seconds left.
Miami Dolphins (1-1)- Fins humbled by Jets 20-6, raising big questions about Miami.
New York Jets (1-2)- Jets get first win of 2017 at home, as NY uses air and ground to beat Dolphins.
AFC North
Pittsburgh Steelers (2-1)- Steelers lose to Bears in OT 23-17.
Baltimore Ravens (2-1)- Baltimore finds Wembley unwelcoming, as they lose to Jags 44-7
Cincinnati Bengals (0-3)- Cincy loses to Pack and Rodgers in OT 27-24.
Cleveland Browns (0-3)- Browns 4th quarter comeback falls short as they lose to Indy 31-28.
AFC South
Tennessee Titans (2-1)- Seattle D takes third period off as Titans score 21 and win 33- 27.
Jacksonville Jaguars (2-1)- Jags score 44 unanswered points in London, beating Ravens 44-7.
Indianapolis Colts (1-2)- Colts eek out first win of 2017, beating barely Browns 31-28.
Houston Texans (1-2)- Houston loses 36-33, as D cannot keep Pats out of end zone.
AFC West
Kansas City Chiefs (3-0)- QB Smith tossed two score in first 10 minutes, as KC beats Chargers 24-10.
Denver Broncos (2-1)- QB Trevor Siemian tossed 2 picks, earning a 58.2 rating, as Bills beat Broncos.
Oakland Raiders (2-1)- Sunday Night Football defeat for Raiders, as Redskins beat them soundly 27-10.
Los Angeles Chargers (0-3)- QB Rivers has three INTs, no TDs and rating of 37.2, as KC hammers them 24-10.
Final Thoughts: AFC 2017 Week Three Review
Closing out our AFC 2017 week three review which of the 0-3 teams will most likely be 0-4 after Sunday? That would be the Chargers as they host a very tough Philadelphia Eagles squad. Also, as far as AFC teams without a win go, we do believe that either the Bengals or Browns will have a win after today. That's because they play each other. The Jags could be 3-1, as they play the Jets. There is lots of action this Sunday. Be sure to check out our free picks!