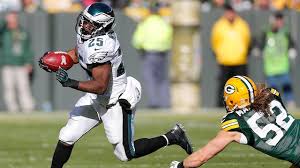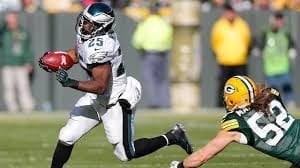 Here we go with our 2016 NFL week 15 review where the top teams remained on top, the bottom teams stuck to the bottom and some of those heading up ended up falling down. Four of the 12 teams that will make the playoffs are there. They are the Dallas Cowboys, who got there a few weeks ago, and now the New England Patriots, Seattle Seahawks, and Oakland Raiders. Basically the NFC and AFC East and NFC and AFC West each have a team in the postseason. Two divisions from each conference, the South and North, and two wild cards from each conference are left to go.
AFC Takeaways from Week 15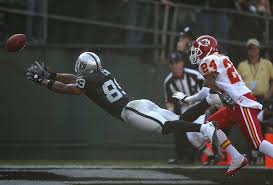 Okay, Pittsburgh and Green Bay are out of their tailspins and flying high, while New England continues to be the most consistent team in the AFC. They have never fallen out of first place this season and, at this point, it looks like they never will. The Broncos have struggled this season and may not make it to the playoffs, while the Dolphins have a shot at the postseason. Oh, and how about them Titans?
Pittsburgh Steelers (9-5) beat Bengals 24-20 for fifth straight win and first place in AFC North.
Baltimore Ravens (8-6) barely beat Eagles 27-26 as Philly goes for two-point conversion and misses.
Indianapolis Colts (7-7) hammer slumping Vikings 34-8 and hold onto wild card hopes.
Cincinnati Bengals (5-8-1) lose to Steelers and earn title of being "Better than the 0-14 Browns" in AFC North.
Cleveland Browns (0-14) are beaten; this time by Buffalo Bills.
Buffalo Bills (7-7) with 33-13 win over hapless Browns keep hope alive.
Kansas City Chiefs (10-4) lose a huge game to Titans by two points.
Denver Broncos (8-6) lose to New England in Denver and like last year's NFC Super Bowl team, the Panthers, see their postseason hopes fading away.
Jacksonville Jaguars (2-12) give up a big lead to Texans, lose, and see head coach Gus Bradley fired after it.
Miami Dolphins (9-5) beat Jets 34-13 for a huge win and hang onto hopes for a postseason berth.
New England Patriots (12-2) winners over Denver 16-3 for fifth straight win.
New York Jets (4-10) lost to Fins and secure last place in AFC East.
San Diego Chargers (5-9) lose third straight 19-16, this time to Oakland.
Houston Texans (8-6) replace Osweiler with Savage and come back to beat Jags.
Oakland Raiders (11-3) nail a postseason slot by beating Chargers.
Tennessee Titans (8-6) beat Chiefs19-17 and keep up with the Texans.
NFC Takeaways from Week 15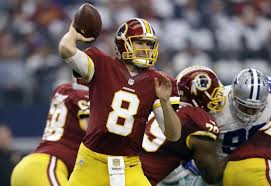 Joining Dallas in the playoff pool this week are the Seattle Seahawks. The water is just fine in that pool. Another team may join them after week 16. The Lions are still on top in the North and the Falcons are first in the South. A lot of teams are battling for those wild card spots, but the Giants look mighty good right now.
Dallas Cowboys (12-2) beat Bucs 26-20 and life is good again in Dallas.
Minnesota Vikings (7-7) lose to Colts and see playoff hopes dwindle.
Chicago Bears (3-11) keep it close against Packers but lose again.
Tampa Bay Buccaneers (8-6) lose a much needed game in Dallas, which could signal the end…maybe?
Atlanta Falcons (9-5) destroyed Rams last week 42-14 and annihilate 49ers this week 41-13.
Carolina Panthers (6-8) play spoilers against Skins beating them 26-15.
Detroit Lions (9-5) streak stops at five as they lose to Giants 17-6.
Philadelphia Eagles (5-9) go for two-point conversion at end of game and lose sixth straight 27-26 giving Ravens win.
Los Angeles Rams (4-10) clobbered by Seattle 24-3 and their season is so over.
New Orleans Saints (6-8) in shootout beat Cardinals 48-41.
San Francisco 49ers (1-12) run over by Falcons and lose by 28 points.
Arizona Cardinals (5-8-1) scored a lot in loss to Saints.
Seattle Seahawks (9-4-1) get playoff berth with easy win over Rams.
New York Giants (10-4) beat Lions and get closer to wild card.
Washington Redskins (7-6-1) needed a win and got a loss against Carolina.
Green Bay Packers (8-6) win fourth straight but defense gives up 27 points to Bears, oh my!
2016 NFL Week 15 Review: Final Thoughts
Our 2016 NFL week 15 review ends with a look forward to week 16. What are the huge games? Miami at Buffalo at 1 p.m. on Saturday as the Bills could mute Miami's wild card hope and also help their long shot chances. Baltimore at Pittsburgh on Christmas Day at 4:40 p.m. Can this game be for all the marbles in the AFC North? Denver is at Kansas City at 8:30 p.m. on Christmas Day. Both teams need the win to hold onto wild card ambitions. The Monday Night Football game has Detroit visiting Dallas. The Lions need to hold off the Packers and would love a win here. That's wrap on our 2016 NFL Week 15 Review.