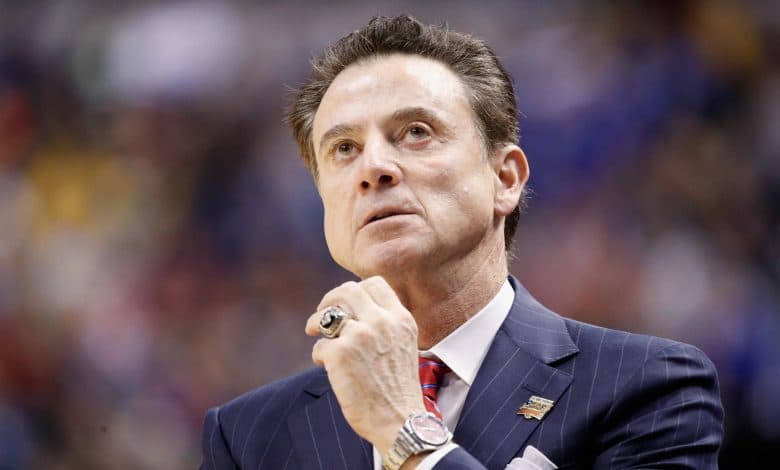 By now, we have all read about Rick Pitino getting the job with Iona. He was fired from Louisville in 2017 after it was revealed he was in a "pay to play" scheme. He went to Europe and coached Panathinaikos, where he elevated the team's status enough for a Greek league championship but never won a Euro League title.
Pitino started his NCAA career at Boston University in 1978, where he led them to their first NCAA tournament appearance in 24 years. He then left to spend a year under Hubie Brown in the NBA before taking over as the head coach at Providence.
The team went 11-20 before he got there, and he had them in the Final Four only two years later. He spent two years in the NBA before returning to the college ranks.
This is when Pitino started getting the attention of the big boys. Kentucky came calling, and he took over the Wildcats in 1989. After ironically having to lead Kentucky out of a recruiting scandal, he took them to a Final Four in 1993 and won a national title in 1996.
After a few more years in the NBA, he took over the Louisville Cardinals in 2001. During his tenure, until 2017, the Cardinals went to the Final Four in 2005, making Pitino the first coach ever to lead three different teams to the Final Four.
Louisville won a National Championship in 2013. But after the title, things really started to turn sour for Pitino.
The team imposed a ban on themselves in 2015-16 for all postseason. This was in response to an escort-hiring scandal that had occurred between 2010-2014. Eventually, the national title had to be vacated, and it looked that Pitino had coached his last college game after being fired in 2017.
Iona Takes A Big Risk
Pitino's only option for a second chance was at a smaller school like Iona. Power 5 schools were not going to be willing to take on the baggage that came with hiring Pitino.
Will Pitino succeed at Iona? Who knows, but whatever he does will be held under a microscope.
Immediately Pitino went to work on the uncommitted high school players and junior college graduates. He landed himself a couple of nice players in Ryan Myers and Tahlik Chavez.
Myers was a senior at Queen Power Christ the King. Iona wasn't on his original list, but the prospect of playing for Pitino was too intriguing.
Myers had just over 10 offers, and Chavez was highly touted after only one year at Garden City Community College. He averaged over 20 points and five rebounds a game.
Pitino will have big shoes to fill in Tim Cluess had to resign after missing last season with health problems. He led the Gaels to six tournaments in his 10 seasons.
UIC Gets Highly Sought-After Assistant
The Flames announced the hiring of Luke Yaklich, who had most recently been at Texas under Shaka Smart. Yaklich is known as a defensive wizard from his time at Illinois State and Michigan.
The Redbirds haven't been able to replicate their success after Yaklich left to be an assistant under John Beilein at Michigan. The Wolverines earned a berth in the NCAA championship game during Yaklich's two seasons with the team. The Flames will be a team to watch under Yaklich, who I think is destined to climb the college coaching ranks.