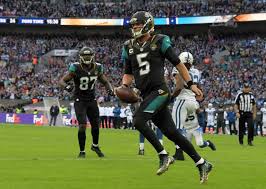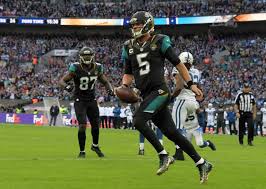 Our 2016 NFL week four review includes some surprises as well as some confirmations regarding both teams that are for real and those who are likely to limp through the season.
Injuries have crippled some teams whole other clubs have risen above the loss of key players. It's interesting to note that some teams rose the unexpected heights this week. Some of these teams had been in shambles in the first two to three weeks.
AFC Takeaways from Week Four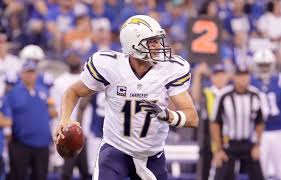 The first Sunday game in our 2016 NFL week four review was played in London. It was in the afternoon across the pond, but kickoff was 9 a.m. in the states. But the first game of the week was played on Thursday, as Miami and Cincinnati met.
Miami Dolphin (1-3) QB Ryan Tannehill 5 sacks, 1 INT, 1 fumble given up and another loss.
Cincinnati Bengals (2-2) defense wins the game.
Jacksonville Jaguars (1-3) hang on and show some fortitude in London Town, winning their first game.
Indianapolis (1-3) ball drops and poor execution do them in against the Jags.
Tennessee Titans (1-3) DeMarco Murray is for real, but the Titans let this one get away in the third period.
Houston Texans (3-1) recover from last week's New England loss with balanced offensive effort.
Cleveland Browns (0-4) lack of red zone defense sinks them against the Skins.
New York Jets (1-3) QB Ryan Fitzpatrick has a terrible day and NY rush attack nonexistent, as Seattle D excels.
Buffalo Bills (2-2) win through fine efforts by QB Tyrod Taylor, RB LeSean McCoy, and WR Martelius Bennett.
New England Patriots (3-1) magic without Brady disappears against the Colts in a 16-0 loss.
Oakland Raiders (3-1) squeaked by with a solid effort from QB Derek Carr.
Baltimore Ravens (3-1) RB Terrence West sound performance could not make up for Joe Flacco's miscues.
Denver Bronco (4-0) rookie QB Paxton Lynch replaces injured Siemian just before half and Denver wins again.
San Diego Charges (1-3) cannot finish and lose once again in final minutes.
Kansas City Chiefs (2-2) fall apart against the Steelers and define mediocrity.
Pittsburgh Steelers (3-1) arsenal of powerful weapons now includes RB Le'Veon Bell.
NFC Takeaways from Week Four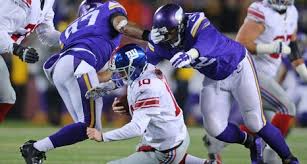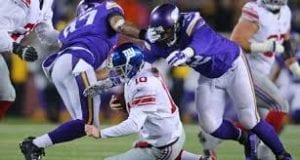 Two teams has bye-weeks in the NFC, the Philadelphia Eagles and Green Bay Packers. One team is 4-0. That's the Minnesota Vikings.
Washington Redskins (2-2) dominate the red zone to beat the Browns.
Seattle Seahawks (3-1) offense and defense runs on all cylinders and wins.
Carolina Panthers (1-3) are a mere shell of what they were the last few seasons.
Atlanta Falcons (3-1) QB Matt Ryan and RB Devonta Freeman could not be stopped by Panthers.
Detroit Lions (1-3) lose at QB Matt Stafford tosses two interceptions.
Chicago Bears (1-3) at home get their first win of the season as QB Brian Hoyer throws two TD passes.
Tampa Bay Buccaneers (1-3) offense shut down by Denver's D.
Los Angeles Rams (3-1) barely beat the Cardinals, but they do beat them.
Arizona Cardinals (1-3) QB Carson Palmer knocked out of game with concussion.
New Orleans Saints (1-3) offense wins games despite D allowing 321 passing yards.
Dallas Cowboys (3-1) RB Ezekiel Elliot has a huge game with 23 carries and 138 yards.
San Francisco 49ers (1-3) are one of those teams that has not yet arrived.
New York Giants (2-2) offense found itself mystified by the Vikings D.
Minnesota Vikings (4-0) running game comes alive and scores two TDs.
Final Thoughts: 2016 NFL Week four Review
Here are a few last thoughts concerning our 2016 NFL week four review. Denver in the AFC and Seattle in the NFC are, at this point, the two best teams in the NFL. Although when it comes to best one could also argue for the Minnesota Vikings. Brady comes back to quarterback the Patriots in week five and could change all of that. One-point games are creating havoc for spread bettors. Choose your games and bets carefully.