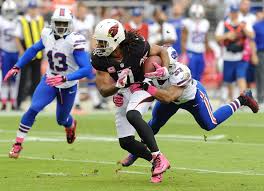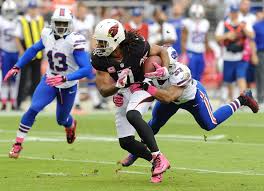 2016 NFL week three was filled with surprises. Some teams magically woke up and others seemed to disappear. We have to wonder what happened to the Steelers this week, and where have the Cardinals and Panthers gone in 2016? Will the Saints' D ever show up? What about the Bears? Can they play any type of cohesive football? Then there are some surprising teams that are 3-0! The NFL season is young but trends are developing.
There were a lot of takeaways from this past week, and as we are about to start week four of the 2016 season, it's a good idea to see what we learned about each club in 2016 NFL week three. Here we go!
AFC Takeaways from Week Three
Here are some quick hits from this past week.
Houston Texans (2-1) lost to the Pats and lost J.J. Watt.
Buffalo Bills (1-2) were a surprise winner against Arizona 33-18?!
Oakland Raiders (2-1) went to 2-1 by beating Titans 17-10.
Tennessee Titans (1-2) did not show up against Oakland.
Cleveland Browns (0-3) lose three of three with no win in site.
Miami Dolphins (1-2) can beat bad teams, but can they beat a good one?
Baltimore Ravens (3-0) are 3-0, really?
Jacksonville Jaguars (0-3) are 0-3, yes, well really.
Denver Broncos (3-0) are supposed to have defensive chops, but they have O chops too!
Cincinnati Bengals (1-2) have not beat a good team yet.
New York Jets (1-2) left their offense on the East Coast when they went to visit the Chiefs.
Kansas City Chiefs (2-1) won an easy one but have to face Steelers this week without corners.
San Diego Chargers (1-2) lose another because they only play three quarters of football.
Indianapolis Colts (1-2) didn't give up and got their first win of 2016, is this a sign?
Pittsburgh Steelers (2-1) forgot to bring their team to Philly, never a good idea.
NFC Takeaways from Week Three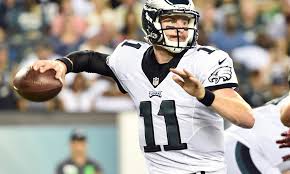 The NFC in 2016 NFL week three also had its share of surprises. Also, a few things were confirmed, including any given Sunday a team can beat that club that is so much better than they are.
Arizona Cardinals (1-2) lose to Bills; do they know they're in trouble?
Detroit Lions (1-2) made a game of it against the Packers.
Green Bay Packers (2-1) got off to a good start and circled the wagons for the win.
Minnesota Vikings (3-0) have an awesome D and are winning without Bridgewater!
Carolina Panthers (1-2) are melting before our eyes.
Washington Redskins (1-2) win a tight one after two disappointing losses.
New York Giants (2-1) could not close the deal against the Skins.
Los Angeles Rams (2-1) showed no D but had enough O to win.
Tampa Buccaneers (1-2) may, once again, be that team that is almost good enough but not quite.
San Francisco 49ers (1-2) are headed to a losing season.
Seattle Seahawks (2-1) played a solid game on both sides of the ball.
Philadelphia Eagles (3-0) and Wentz are for real.
Chicago Bears (0-3) are simply unable to do very much of anything.
Dallas Cowboys (2-1) scoring without Romo.
Atlanta Falcons (2-1) score 45 points against a weak D.
New Orleans Saints (0-3) need both sides of the ball functioning and not just the offense.
2016 NFL Week Three Takeaways
The Broncos and Patriots are, right now, the best in the AFC. Jacksonville and Cleveland are sadly hapless. In the NFC, you've got to wonder about the Panthers and Arizona< what is going on? The worst of the worst are the Saints and Bears. How about the Vikings and Eagles? They are both surprises.