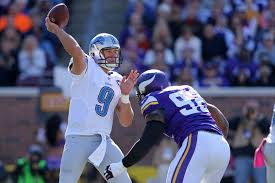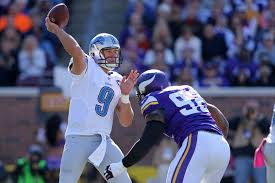 Our 2016 NFL week 12 review looks at a week that had a lot of big games as there were no byes and all 32 teams played. There were three contests on Thanksgiving Day, as Minnesota met Detroit in a big NFC North contest. Also on-hand were Washington at Dallas and Pittsburgh at Indianapolis. The teams that are in last place at this point will most likely stay there the rest of the season despite the fact that there are four to five games left for each team. Here's our 2016 NFL week 12 review of both divisions.
AFC Takeaways from Week 12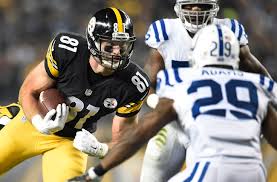 The Pittsburgh Steelers are back on track and ready to give the Baltimore Ravens a run for their money in the AFC North. Cleveland lost their 12th straight, and they are winless on the season. One thing is sure they will not lose this week. This is the Browns' bye-week. Also off are the Titans (6-6), a club that still has a shot at the postseason. Don't look now but the Oakland Raiders are one of the hottest teams in the AFC.
Cleveland Browns (0-12) lose again; this time to the Giants.
Pittsburgh Steelers (6-5) beats Indy, wins second straight, and is once again in AFC North hunt.
Baltimore Ravens (6-5) beats the Bengals and stays atop AFC North as Steelers make a run.
Tennessee Titans (6-6) beats Chicago; watch out Houston!
Indianapolis Colts (5-6) loss to Steelers pushes them into third in AFC North.
Cincinnati Bengals (3-7-1) suddenly have three straight losses and no hope.
Buffalo Bills (6-5) beats Jags, keeping wild card hopes alive.
Kansas City Chiefs (8-3) hand Denver a big loss to move ahead of the Broncos in AFC West.
Denver Broncos (7-4) sit in third of AFC West after huge loss to Chiefs.
Jacksonville Jaguars (2-9) lose to Buffalo to secure last in AFC South.
Miami Dolphins (7-4) win sixth straight to keep wild card push on track.
New England Patriots (9-2) start slow and take some time, but finally beat the Jets
New York Jets (3-8) lose third straight to embrace destiny, last place in AFC East.
San Diego Chargers (5-6) beat Houston on Rivers' three TD passes.
Houston Texans (6-5) lose second straight on Osweiler's three interception tosses.
Oakland Raiders (9-2) QB Carr drives them to fifth straight win as they stay atop AFC West.
NFC Takeaways from Week 11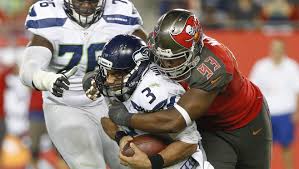 The NFC played two of the three Thanksgiving games. Dallas won, yet again, and Detroit continued their fourth quarter magic. This week every team in the NFC is on the field. An interesting contest offers two last place teams, San Francisco and Chicago, facing one another.
Dallas Cowboys (10-1) win again and again and…
Minnesota Vikings (6-5) loses to Detroit; another bad streak and end of playoff hopes?
Chicago Bears (2-9) is at a loss to win as the Titans win 27-21.
Tampa Bay Buccaneers (6-5) Winston guides team to third straight win to keep postseason hopes alive.
Atlanta Falcons (7-1) manage a win to keep on step ahead of surging Bucs.
Carolina Panthers (4-7) winning streak stops at one as playoff hope disappear.
Detroit Lions (7-4) QB Matthew Stafford beats Vikings for another final quarter win.
Philadelphia Eagles (5-6), after second straight loss, go into "wait until next year" mode.
Los Angeles Rams (4-7) lose second straight scoring 21 to Saints' 49 points.
New Orleans Saints (5-6) open up their offense, scoring 49
Dallas Cowboys (9-1) are simply the best team in the NFL as they win 9th straight.
San Francisco 49ers (1-10) loses 10th straight, and they are outta here!
Arizona Cardinals (4-6-1) suffers second loss in a row giving Seattle, as far as we're concerned, the NFC West title.
Seattle Seahawks (7-3) score five points to lose to Bucs 14-5.
New York Giants (8-3) win sixth straight, giving them a good shot at a wild card.
Washington Redskins (6-4-1) has a huge loss in Dallas.
Green Bay Packers (5-6), after four losses in a row, find freedom in Philly by beating Eagles.
2016 NFL Week 12 Review: Final Thoughts
In our 2016 NFL week 12 review we've seen some interesting developments. The Houston Texans are struggling and could lose control of the AFC South. They face an unpredictable Packer team in Green Bay. The Packers really need a win. The Giants play the Steelers in Pittsburgh in a game that has major implications for both teams. Also on tap, Tampa Bay plays San Diego and Atlanta hosts Kansas City. A win by the Bucs and loss by the Flacons could be huge in the NFC South. At this point in the season, there's very little room for error. Every win is precious with four to five games left in the season for each team.