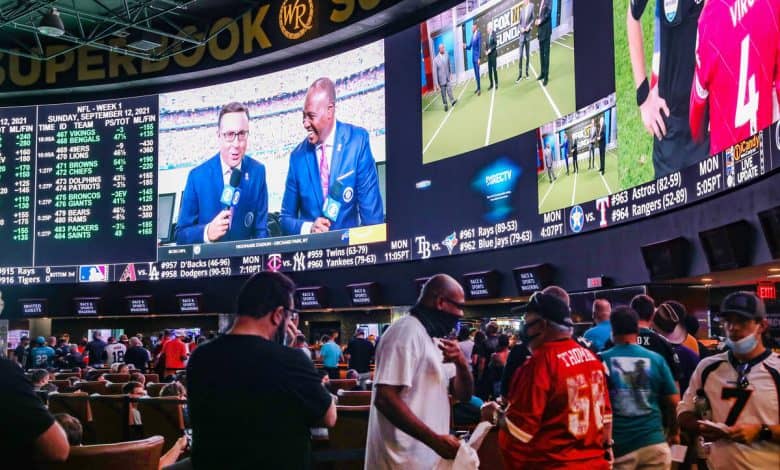 The sports betting industry in Illinois saw a huge jump in numbers in September largely due to the combination of NFL and making its return.
Mobile sportsbooks reported a handle of $596.5 million in wagers, an increase of 49 percent from August's numbers, which saw $400.4 million. This was the handle's second-best month of the year after March's figures of $633.6 million.
Illinois Continues to be a Strong Market Even After a Slow Summer
With football coming back, it was expected the numbers would soar, making Illinois a top-three market in the country as it placed in third just behind rivals Nevada and New Jersey.
Sports betting revenue in the state came to be $40 million, which is up August's amount of $26.8 million. Sportsbooks that operate in the state paid 6.5 million in state and local taxes, 49.4% more than August's $4.4 million.
Football was undoubtedly the most wagered sport in the state as it brought in $227.3 million, with baseball being the second-highest due to the playoffs at 116.3 million.
Tennis had $55.5 million in bets, soccer showed $34.2 million, and basketball rounded out the top $10 million of the total wagers. The other sports category made up $11.6 million in bets taken, while the number of parlays placed added up to be $123.9 million.
Eric Noggle, the state revenue analyst with the Illinois Commission on Government Forecasting and Accountability, showed that people who were placing bets spent an average of 12.9 million per day. He went on to say;
"The huge numbers represent the handle,…Then you have to take away the money that is collected. You have to pay out winners. What's remaining is the adjusted gross receipts. You have your 15% flat tax on that amount."
In a fiscal year, the state expects to bring a revenue of $100 million from sports betting alone if the pace continues each year.
Sportsbooks were able to reel in the second-highest handle in its history as they were able to overlook the struggles of the Chicago Bears as they were able to cash in due to the playoff run the Chicago White Sox had.
The numbers were great, but there were a few restrictions the state experienced. Gov. JB Pritzker needs to sign for mobile sportsbook registration to make its return before March Madness betting begins.
Pritzker suspended in-person registration due to the pandemic that will most likely end on March 5, 2022. Another amendment would allow bettors to wager on in-state collegiate teams.
Betting on in-state college sports has been banned because many athletic directors believed that betting would have a negative effect on its students that are a part of a Division 1 program.
Sports Betting Effect Across the Country
Sports betting seemingly gets larger every day as Arizona and Connecticut are the newest states to enter the market. They have yet to report their numbers for September, but the national handle is up to $5.2 billion for September, an increase of 69.6% from August's $3.1 billion.
Revenue has also increased across the country as numerous states recorded handles. Nationwide revenue for September was $334.1 million, which shows an increase of 70.3 percent from August's amount of $196.1 million. The last quarter of 2021 may set new record highs as the NBA and NHL have also reentered the mix.