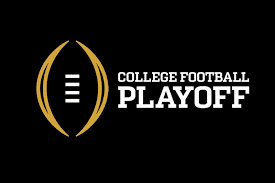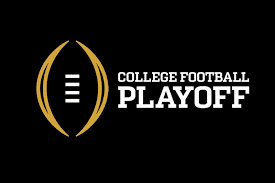 If you're missing college football betting, then you might want to consider some futures. Below are the present 2017-18 College Football Championship odds . Futures bets can be fun, but sports bettors should never use them as their primary method of betting. Always remember that futures bets are very hard to hit due to the fact that when such wagers are made there's very little useful information available on which to base your pick. Here's a look at the present odds.
Alabama Favored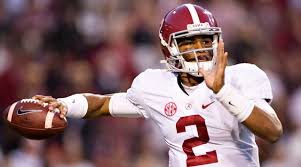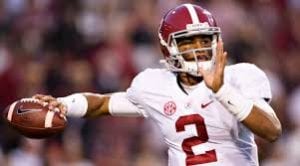 Despite the fact that the Alabama Crimson Tide lost the championship game this year to the Clemson Tigers, they are still favored to win it all. Part of the reason for this has to do with their very strong recruiting class. Another reason as to why the Tide is the favorite has to do with how successful they have been as of late and the fact that Alabama's Nick Saban is seen as being the best coach in college football.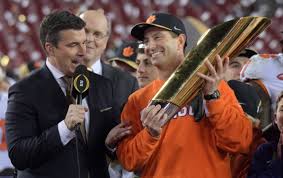 Notice that this year's champions, the Clemson Tigers, are ninth on the list and at 18-1. That's not an attempt to insult Clemson, it's simply a result of the Tigers having seen so many quality players leave and a recruiting class that's not as strong as those of some other teams. Despite their lack of performance in the playoffs, Ohio State is second at 13-2. Washington, the other club that made it into the playoffs, is at 35-1 and 14th on the list.
USC is the the favorite Pac-10 team on the list.It makes sense since the Trojans had a fine recruiting class and see a good roster of quality players return. They're fourth ar 15-2. The Oklahoma Sooners, at 9-1, are the first team on the list from the Big 12.
Two other conference notes. ACC teams that are favored over Clemson include Florida State at 15-2 and Louisville at 16-1. Also, despite the fact that Penn State won the Big 10 this year, both OSU and Michigan at 14-1 are seen as being better bets.
That's it for 2017-18 College Football Championship odds.
2017-18 College Football Championship Odds
| Team | Odds |
| --- | --- |
| Alabama | 4/1 |
| Ohio State | 13/2 |
| Florida State | 15/2 |
| USC | 15/2 |
| Oklahoma | 9/1 |
| Michigan | 14/1 |
| LSU | 16/1 |
| Louisville | 16/1 |
| Clemson | 18/1 |
| Penn State | 22/1 |
| Auburn | 25/1 |
| Texas | 25/1 |
| Georgia | 30/1 |
| Washington | 35/1 |
| Oklahoma State | 45/1 |
| Virginia Tech | 45/1 |
| Florida | 55/1 |
| Tennessee | 55/1 |
| UCLA | 55/1 |
| Kansas State | 65/1 |
| Notre Dame | 65/1 |
| West Virginia | 65/1 |
| Miami, Fl. | 80/1 |
| Wisconsin | 80/1 |
| Oregon | 85/1 |
| Stanford | 85/1 |
| TCU | 85/1 |
| Washington State | 85/1 |
| Boise State | 100/1 |
| Colorado | 100/1 |
| Michigan State | 100/1 |
| North Carolina State | 100/1 |
| Ole Miss | 100/1 |
| Texas A&M | 100/1 |
| Nebraska | 150/1 |
| Georgia Tech | 200/1 |
| BYU | 300/1 |
| Baylor | 300/1 |
| Duke | 300/1 |
| Minnesota | 300/1 |
| North Carolina | 300/1 |
| Northwestern | 300/1 |
| Pittsburgh | 300/1 |
| South Carolina | 300/1 |
| Arizona | 500/1 |
| Boston College | 500/1 |
| California | 500/1 |
| Houston | 500/1 |
| Indiana | 500/1 |
| Iowa State | 500/1 |
| Kentucky | 500/1 |
| Maryland | 500/1 |
| Oregon State | 500/1 |
| SMU | 500/1 |
| Syracuse | 500/1 |
| Texas Tech | 500/1 |
| Vanderbilt | 500/1 |
| Virginia | 500/1 |
| Wake Forest | 500/1 |
| Central Florida | 1000/1 |
| Cincinnati | 1000/1 |
| East Carolina | 1000/1 |
| Illinois | 1000/1 |
| Kansas | 1000/1 |
| Louisiana Tech | 1000/1 |
| Memphis | 1000/1 |
| Navy | 1000/1 |
| Purdue | 1000/1 |
| Rutgers | 1000/1 |
| Temple | 1000/1 |
| Tulane | 1000/1 |
| Tulsa | 1000/1 |
| Western Kentucky | 1000/1 |
| Air Force | 5000/1 |
| Army | 5000/1 |
| Wyoming | 5000/1 |