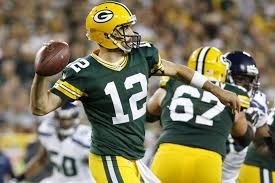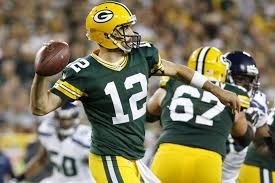 With the final week of the 2016 NFL regular season about here, we're looking at the 16 games being offered. There are some week 17 2016 NFL regular season games that we feel sports bettors should definitely wager on and others they need to avoid.
We're going to give our opinion on both and you can use our insights and opinions as you see fit. We'll also present some contests on which we are presently on the fence. There are a few games where there's a lot at stake and a bunch where they are playing out the string.
Final Week: 2016 NFL Regular Season Games We Like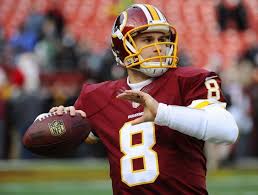 Most, but not all, of the regular season games we think are worth wagering on are contests where there is something at stake. Here are a few that we like:
Dallas Cowboys at Philadelphia Eagles (1:00 p.m.): Eagles are between -3.0 and -5.0. There looks to be an interesting opportunity in this game that has no meaning.
Chicago Bears at Minnesota Vikings (1:00 p.m.): We're interested because the Vikings are at -7.0.
Carolina Panthers at Tampa Bay Buccaneers (1 p.m.): Tampa Bay wants and needs this one. They are at -4.0.
New York Giants at Washington Redskins (4:25 p.m.): Spread is between 7.5 and 9 and Washington needs the win to have a chance at the post season. Redskins are favored.
Kansas City Chiefs at San Diego Chargers (4:25 p.m.): The Chiefs, who want this win in order to possibly capture the AFC West, are at -5.5.
Green Bay Packers at Detroit Lions (8:30 p.m.): Should be a great way to end the season. Packers are favored by three points. Whoever wins this wins the division and the other team may or may not make the playoffs. We'll know that by game time.
Games to Avoid
Here are the games that we find too unpredictable to predict. By the way, we reserve the right to rethink these.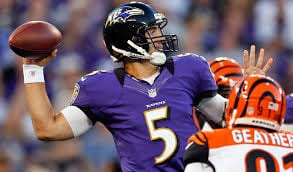 Baltimore Ravens at Cincinnati Bengals (1 p.m.): Most books have these teams even. Hard to say what will happen here.
New Orleans at Atlanta (4:25 p.m.): Atlanta is favored by 7.5. They've sewn up the playoffs, New Orleans has nothing to gain, and this could be a shootout between Brees and Ryan. The over/under is 56.5. Maybe that's worth a bet? Especially if Ryan and Brees play the entire game.
Arizona Cardinals at Los Angles Rams (4:25 p.m.): The Cardinals are at -7.5. Well…hmmm?
Maybe/Maybe Nots
Below are the other games being played during the final day of the 2016 NFL regular season. They offer some promise and some questions.
Houston Texans at Tennessee Titans (1 p.m.): Titans are at -3.0. Houston QB questions and Titans down for the count make this a tough bet.
Buffalo Bills at New York Jets (1 p.m.): Talk about two teams is disarray and going nowhere? Bills are at -3.5.
Jacksonville Jaguars at Indianapolis Colts (1 p.m.): Colts started at -7.0 and are now at -4.5?
New England Patriots at Miami Dolphins (1 p.m.): The spread is at 10.5 and the Pats are favored. A few thongs bother me about this game- it's in Miami, the Dolphins are playing well, and the spread.
San Francisco 49ers at Seattle Seahawks (4:25 p.m.): The point spread ranges from 9.5 to 10.5 and the Seahawks are the favorites. You'd think they'd annihilate San Francisco. But with nothing on the line it may be a half-hearted effort.
Check Our Free Picks
Please check out our NFL free picks for week 17. It is, after all, the last full week of NFL football until September 2017. That's it for now on week 17 2016 NFL regular season games. Here are some tips on betting on the NFL's final week and the playoffs.