Sports Betting Industry News
Sports News
Massachusetts Looking to Make a Run at Sports Betting
The state of Massachusetts is once again looking to legalize sports betting, and there seems to be more momentum this time around.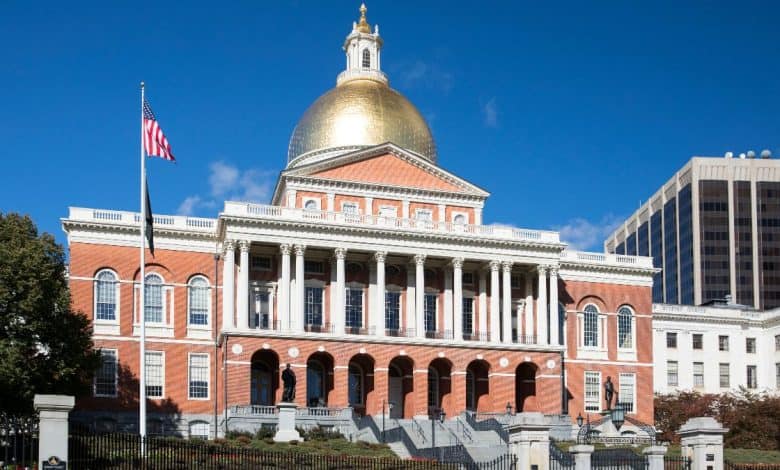 The state of Massachusetts is once again looking to legalize sports betting, and there seems to be more momentum this time around. On Monday, a new bill title H.3974, and there is hope that this will finally be the bill that receives enough support to get through both chambers.
Representative Aaron Michlewitz is the primary sponsor of H.3974, but the bill was ultimately created by the Committee on Economic Development and Emerging Technologies in the House. This committee took language from previous bills that have failed in order to craft this legislation.
At one point, there were close to 20 different sports betting bills on the table, and this kept lawmakers from focusing on just one piece of legislation. There is still time to get a bill passed in 2021, but something needs to be done soon.
Massachusetts Governor Charlie Baker initially included sports betting revenue in his budget proposal to the state. The House of Representatives removed that piece of the budget as it became clear that sports betting was not going to pass.
Massachusetts is running the risk of falling well behind some of its neighboring states as that part of the country has seen plenty of growth in sports betting. This state could quickly make up ground, but a bill must be passed first.
There is supposed to be a hearing soon to discuss this new bill, but it's unclear when that will be.
What is Included in H.3974?
The first draft of H.3874 will likely be changed and amended in the coming weeks, but there is some language that could stick. The most important part of this bill is that both online and retail sports betting would be approved if the bill is passed.
Lawmakers in Massachusetts want to separate the different types of licenses that are available based on what group or person would be holding the license. Under this proposal, there would be a license for online sportsbooks, one for casinos, and one for race tracks.
Each casino would be able to have three online sports betting skins per license, while race tracks would get to have just one. That would limit the overall amount of online sportsbooks in the state, but it would lead to a more competitive market.
There are two major changes from previous sports betting bills, and this is where some of the debate will likely start. Retail sports betting would be taxed at a rate of 12.5%, and online sports betting will be taxed at 15%.
Most original sports betting bills did not allow for betting on collegiate sporting events, but this new proposal does. There wouldn't be any live or prop betting options, but sportsbooks could offer odds on in-state college teams as well.
Massachusetts could be set to make plenty of money on licensing fees as there is an initial cost of $5 million. Operators will have to renew a license every five years for the same $5 million price tag.