Sports News
NHL News: What's Happening with Contracts and Trades
Phil Kessel's Trade, John Tortorella's Dealings and More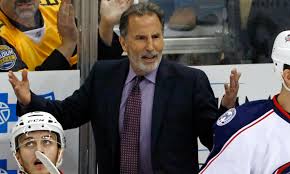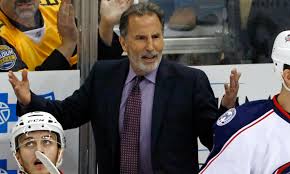 The 2018-19 NHL season is a few months away, but the off-season is proving to be busy in one aspect for some players and one coach. There are three name players and a coach who are actively dealing with their future in the NHL. As the summer heats up, the rumors concerning each of these guys also do so. The players in question are Phil Kessel of the Pittsburgh Penguins, the future of John Tavares of the New York Islanders, and Tomas Tatar of the Detroit Red Wings. The coach is John Tortorella of the Columbus Blue Jackets. Here's a look at NHL contracts and trades.
Kessel Trade Possible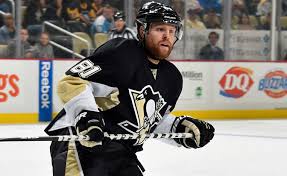 Trade rumors regarding Pittsburg's Phil Kessel have surfaces again. Kessel is a tough right-winger who makes things happen. He's been instrumental as a member of Pittsburgh's last two Stanley Cup teams. In this past year's playoffs, he had eight goals, 15 assists and was +12.
The trade rumor came up a piece by Ron Cook that appeared in the Pittsburgh Post-Gazette. The idea being that the departure of assistant coach Rick Tocchet to the Arizona Coyotes could be a harbinger of a Kessel trade. Tocchet, who Kessel greatly admires, served as a bugger between the winger and Penguin head coach Mike Sullivan.
In an interview with The Buffalo News prior to the start of the most recent playoffs, Kessel was effusive about Tocchet saying, "He is my favorite assistant coach of all time I've ever played for." Kessel went on to say, "He understands what it's like to play the game, to be a player. He just gets it. He's been there, played a long time. Coached as a head man and an assistant. He makes it fun…. I don't want to see him go, right? Because he's a great guy and a great coach."
Might Kessel become a Coyote?
John Tavares Move?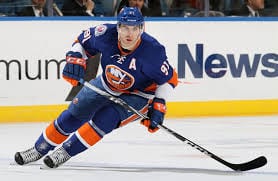 Islander captain and star center John Tavares looks to be going into the 2017-18 season without a future contract in-hand. This is the last year of the center's contract with the Islanders, a team that seems at ease with allowing him to be a free agent next summer. There have been questions of a possible trade at some point too.
Rumors abound that the Tampa Bay Lightning may be interested in the center. Plus, they appear to have cap room to lure him to the Sunshine State, which has attractive tax laws.
Tatar Says "No" to Red Wing Deal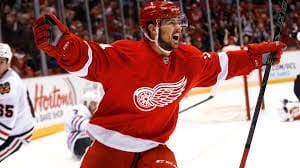 The Detroit Red Wings offered Tomas Tatar a five-year, $25-million contract, which he rejected. The winger, who finished his third straight 20-goal NHL season, wants a six- or seven-year deal and an average of $6 million annually. Right now he's making $2.75 million. It looks like this one is bound for arbitration.
In an interview with the Detroit News, the winger expressed his frustration with the stalled talks noting, "Detroit offered me a contract, and even with a few options — for a year, or four or five. We're still talking about the length, and of course, the financial amount of the contract. However, we aren't going anywhere, and there's been time enough."
He then added, "Arbitration is the last option, I have to sign off, it's just a mandatory contract. Unless I agree with Detroit, I'll go to the court, where they'll give me a year's contract. That would probably be my last season in Detroit. We'll see in a few days or weeks before it all comes together."
This could be his final year with the Wings.
John Tortorella Final Contract Year
In this NHL contracts and trades article we have one coach to consider. At least for now. Columbus Blue Jackets head coach and current Jack Adams Trophy holder John Tortorella has one year left on his contract, which pays him $2 million per season. According to current NHL standards, he's underpaid. That's due to coach Mike Babcock's deal with the Toronto Maple Leafs, which pays him $6.25 million annually. The price for quality coaches has risen dramatically and quickly with Babcock's deal as numerous coaches are now getting five million or more per season in multi-year deals..
In an interview with reporter Aaron Portzline, Neil Glasberg, who is Tortorella's agent, said, "Who just won coach of the year? It's not the first time he's won the Jack Adams Trophy, either. He's won a Stanley Cup. The Blue Jackets just had the best season in franchise history, and it's not even close. Yeah, he should be among the top-paid coaches in the league."
What might Tortorella command? According to the market somewhere around six million.
That's it for NHL contracts and trades now.