NCAA Previews
MAC West Football Preview
Toledo Rockets Ready to Take Off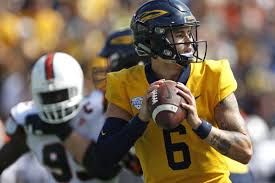 Our MAC West football preview for 2019 sees Toledo as being vastly improved. Also, this MAC West football preview likes Western Michigan on both sides of the ball. Four-of-six MAC West clubs will make it into the postseason. The Toledo Rockets and Western Michigan Broncos are certainly two teams that will earn competitive bowl bids. After that, we project the Northern Illinois Huskies as getting an invitation as well as the Eastern Michigan Eagles. That leaves the Ball State Cardinals and Central Michigan Chippewas out of the second season, as they were in 2018.
Our 2019 MAC West Football Preview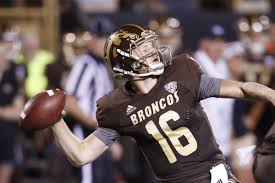 In our MAC West football preview, we like the Toledo Rockets to finish first. This may not be the most balanced team in the West, but they have sound elements and one of the easiest schedules for the 2019 season. The Western Michigan Broncos, with their fine offense and tough rushing D, will most likely end up second. Third place will go to the Northern Illinois Huskies, a team that puts one of the better defenses in the MAC on the field. However, the Huskies have issues when it comes to scoring. We like the Eastern Michigan Eagles as the division's fourth-place team. The last two spots go to two teams that have a hard time scoring and stopping opponents from scoring, the Ball State Cardinals and the Central Michigan Chppewas. The Eagles will take fifth while the Chippewas end up in last place.
1. MAC West Football – Toledo Rockets (7-6)
Offense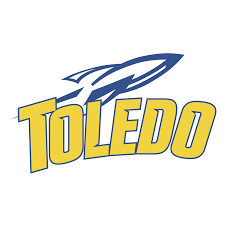 Last season, the Toledo Rockets, who averaged 40.4 PPG (9th), finished third in the West and went to Bahamas Bowl where they lost to FIU 32-35. That Rockets team was ranked 25th in ground yardage (215.9 PG). Their 68th-ranked pass attack was good for 227.9 YPG. They combined for 443.8 YPG (30th). The Rockets will feature either senior Mitchell Guadagni or junior Eli Peters at QB. Last season, Guadagni started but Peters replaced him. In 2018, both hit about 56% of their passes, while Guadagni had a TD/INT ratio of 4-1 and Peters 3-1. The Rockets lose a trio of top pass catchers, but there's talent coming up. TE Reggie Gilliam returns after catching three TD passes. The O-line has a lot of experience. RBs Bryant Koback and Shakif Seymour return having accumulated 917 yards and 14 TDs and 565 yards and five TDs respectively. This is a fine duo.
Defense and Special Teams
The Rocket D was their undoing last season, as they allowed opponents 30.5 PPG (84th). They had a tough time stopping the pass. Toledo allowed opponents 255.1 air YPG (103rd). Against the Toledo D, opponent ground games gained 177.2 YPG (79th). Total yardage allowed was almost equal to what the offense gained, 432.3 YPG (93rd). The line is experienced and deep. Sophomore DE Jamal Hines, who notched 49 tackles, 3 sacks, and six TFL, is a solid run-stopper.
LB Richard Olekama and his team-best 86 tackles is gone. STAR Dedarello Blue, who posted 41 tackles, 3.5 TFL, and three PBU, is the only returning starter for this unit. They will struggle a bit. The D-backs include returning starters Justin Clark at corner and Kahlil Robinson at safety. Special teams need to replace the dangerous Dyontae Johnson on runbacks as well as PK Jameson Vest.
2. MAC West Preview – Western Michigan Broncos (7-6)
Offense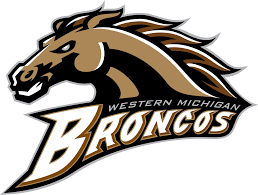 Our MAC West football preview notes that the fifth-place Broncos made it to a bowl game in 2018. They played and lost to BYU 18-49 in the Famous Idaho Potato Bowl. Last year, the Western Michigan offense scored 32.0 PPG (T-38th) with their ground attack, which was good for 199.5 YPG (38th), being their bread and butter. The team's passing game, which earned a ranking of 62nd, put up 237.4 YPG. Total offensive yards came in at 436.8 YPG (35th). The Broncos have a deep offense that includes senior QB Jon Wassink. In 2018, Wassink put up 16 TD passes and rushed for six more scores. He could be the top MAC QB. The fine receiving unit includes three receivers with 30 or more receptions. RB LeVante Bellamy, first team All-MAC, rushed for 1,228 yards and six scores while averaging 6.0 YPA. The line is tops in the conference.
Defense and Special Teams
The Bronco D allowed 386.6 YPG (57th) with 220.8 of those yards being in the air (59th) and 165.8 YPG on the ground (68th). A major problem for this team was they could not stop opponents from scoring. Western Michigan's 106th-ranked defense gave up 34.5 PPG. Both the D-line and LB unit are experienced, deep, and solid. Upfront, all four starters return, including DE Ali Fayad, who recorded 34 tackles. 7.5 sacks, and 4.5 TFL. The LBs include a trio of starters. WLB Drake Spears led the team in tackles (86), while SLB Alex Grace was second (82). Spears had three sacks, 6.5 TFL, and a pick while Grace notched nine TFL. The backs are the weakest unit on this side of the ball. But they should show improvement as they've added speed and depth. The return units need to improve while the punting and kicking situations are tenuous.
3. MAC West – Northern Illinois Huskies (8-6)
Offense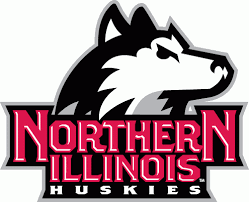 Last season, the Huskies topped the MAC West and then beat Buffalo in the conference title game 30-29. They played UAB in the Boca Raton Bowl and were soundly beaten 13-37. In 2018, NIU did not score a lot of points. They averaged 20.1 PPG (120th). NIU had the 70th-ranked rush attack and the 119th-ranked passing game. Their overall yardage on offense came to 322.3 per game (123rd). Junior QB Marcus Childers and junior RB Tre Harbison return. Childers, who completed 58.9% of his passes, threw 15 TD passes and tossed 10 INTs. Harbison averaged 5.0 YPA while covering over 1,000 yards and scoring five times. Childers rushed for six TDs. The receiving unit is down a notch. Senior WR Spencer Tears, who caught four TD passes and made 40 catches total, returns. The Huskies line was a disaster. Hopefully there will be improvement.
Defense and Special Teams
In 2018, the defense came through more times than not for this team. The Huskies allowed 22.6 PPG (35th), and they earned a ranking of 11th in ground yardage (109.2 YPG). The team's 95th-ranked passing D (247.8 YPG) could be their undoing. In total yards, NIU was 40th (357.0). Once again, this MAC West football preview finds that the Huskies bring a fine defense to the field. Eight-of-10 top tacklers return. Junior DE Jack Heflin returns after notching 33 tackles, six sacks, and two TFL. WLB Antonio Jones-Davis, MLB Kyle Pugh, and ROV Lance DeVeaux were the number one, two, and four tacklers. Jones-Davis posted 130 tackles, four sacks and 10.5 TFL. Three-of-four D-backs return to a fine secondary. SS Mykelti Williams, who earned second-team All-MAC, recorded 75 tackles, two picks, and three PBU. The return game needs upgrading. Punter Matt Ference possesses an accurate leg. In 2018, he pinned 32 punts within the 20.
4. MAC West Football – Eastern Michigan Eagles (7-6)
Offense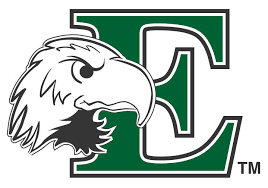 The Eastern Michigan Eagles finished second in the MAC West and met the Georgia Southern Eagles in the Camellia Bowl. In that contest, the MAC Eagles lost to the SBC Eagles 21-23. In 2018, Eastern Michigan averaged 27.0 PPG (80th) as they put the 70th-ranked passing offense and 96th-ranked rush attack on the field. Overall, the Eagles averaged 372.1 YPG (92nd). Mobile QB Mike Glass, who threw nine TD passes last season and ran for six more scores, runs the Eastern Michigan offense. He's got a deep group of receivers as nine-of-10 return. Senior WR Arthur Jackson caught 46 passes last season with five going for scores. Senior RB Shaq Vann, who rushed for 590 yards and five scores, looks to reach a new level in 2019. The O-line underwhelmed last season and with fewer starters could do the same this year.
Defense and Special Teams
Eastern Michigan's pass D was stalwart, allowing just 150.2 YPG (3rd). But the team had a tough time versus the rush, allowing 203.5 YPG (102nd). However, in overall yards allowed, the Eagles were ranked 35th (353.8 YPG). The 22.1 PPG allowed tied for 30th. The line loses three top performers. Senior NT Ty Eddington anchors this unit. The sound and deep linebackers include senior DOG Brody Hoying. In 2018, Hoying posted 69 tackles, 9.5 TFL, and three PBU. The secondary is the most experienced unit of any. ROV Vince Calhoun is the Eagles' top returning tackler (84). Last season, he notched four picks and four PBU. Senior corner Kevin McGill recorded 38 tackles, three INTs, and six PBU. PK Chad Ryland and punter Jake Julien offer solid performance. Ryalnd did not miss a PAT and Julien averaged 43.4 YPP while placing 24 balls within the 20-yard line.
5. MAC West Preview – Ball State Cardinals (4-8)
Offense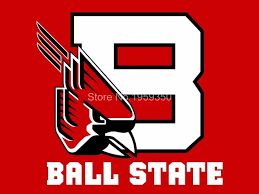 Last season, the Ball State Cardinals finished next-to-last in the MAC West. They scored 24.2 PPG (100th). Their pass attack was good, garnering 252.9 YPG (42nd), while the Cardinal rushing attack faltered, gaining 155.7 YPG (83rd). The team's overall offensive yardage, which was 408.6, ranked them 63rd. QB Drew Plitt takes over the Cardinals' offense. In limited action last season, he completed 64.9% of his passes, throwing for 1,008 yards and hitting for six TDs and eight INTs. He has a fine receiving unit that includes senior WR Riley Miller, who had 61 catches and seven TD receptions. The running unit loses its top two rushers. However, an experienced and deep Ball State O-line could help that unit greatly this season.
Defense and Special Teams
This MAC West football preview finds defense was a major issue for the Cardinals. Opponents averaged 32.4 PPG (96th). Teams ran through them, gaining 239.8 ground YPG (119th). Their 48th-ranked air D allowed 210.4 YPG. Our MAC West football preview notes that Ball State was ranked 109th in total yards (450.2 YPG). A total of 12 of Ball State's 15 top tacklers return. Still, the Cardinals have one of the weaker D-lines in the MAC. The LBs are some of the better ones in this league. They include OLB Christian Albright and SLB Ray Wilborn, who led the Cardinals in tackles (83). Wilborn also accumulated three sacks, 7.5 TFL, and two INTs. Albright, who had 67 tackles, led the team with 5.5 sacks. The secondary is thin. Junior SS Bryce Cosby, who posted two picks, three PBU, and 83 tackles, anchors the group. Ball State special teams need a reliable kicker and improved punting.
6. MAC West – Central Michigan Chippewas (1-11)
Offense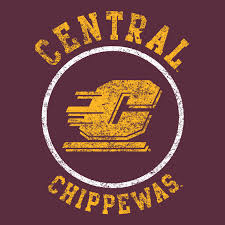 In our MAC West football preview, the Central Michigan Chippewas look to finish in the bottom of the standings once again. A major problem is their offense, which scored 15.0 PPG (127th). The team's rush attack was ranked 116th and their air game came in at 122nd. The 254.7 total offensive yards accumulated by the Chippewas earned them a ranking of 128th. Well-travelled graduate transfer Quinten Dormady, formally at Tennessee and Houston, will QB. The offensive line has added talent and possesses more experience than it did in 2018. Still, they are one of the weaker units in the MAC. Both the receiving and rushing units are more experienced and stronger. Senior RB Jonathan Ward looks for a breakout season, while TE Tony Poljan works to add to his seven catches and two TDs from last season.
Defense and Special Teams
The Central Michigan pass defense allowed just 150.7 YPG (4th). However, the team's rush D, which allowed 204.7 YPG, was 104th. Still, this team was 36th in overall defensive yards. Opponents averaged 27.3 PPG (71st), giving the Chippewas a PF/PA differential of -12.3. There have been many departures on defense and the frontline has had its share. They will be challenged as will the LB unit. The linebacking ranks have thinned, and they have to learn a new defense. Expect the secondary, which is the strongest unit on D, to be busy. Safeties Devonni Reed and Da'Quan Jamison return as the number one and two tacklers with 97 and 41 respectively. Special teams includes senior PK Ryan Tice who was 14-15 in PATs and 10-12 on FG, including a 53-yard kick. Kobe Lewis is solid on returns.
2019 MAC West Football Preview
Bowl Projections
Bahamas Bowl, Dec. 20 – Eastern Michigan Eagles and UAB Blazers
Camellia Bowl, Dec. 21 – Northern Illinois Huskies and Troy Trojans
Famous Idaho Potato Bowl, Jan. 3 – Toledo Rockets and Utah State Aggies
Mobile Alabama Bowl, Jan. 6 – Western Michigan Broncos and Arkansas State Red Wolves
2019 MAC West Football Preview
Projected Best Bets
Aug. 29 – Albany @ Central Michigan –Take the Chippewas in home opener.
Sep. 7 – Fordham @ Ball State – Cardinals win this one.
Sep. 14 – Murray State @ Toledo – We like Rockets by about 21.
Sep. 21 – Central Connecticut State @ Eastern Michigan – The Eagles soar in home opener.
Oct. 5 – Ball State @ Northern Illinois – Bet that Dogs beat Cards by a TD.
Oct. 19 – Western Michigan @ Eastern Michigan – The West beats the East in a close game.
Oct. 26 – Akron @ Northern Illinois – Huskies by about 7.
Nov. 12 – Eastern Michigan @ Akron – Bet the Eagles.
Nov. 13 – Northern Illinois @ Toledo – Rockets win in a close one.
Nov 29 – Toledo @ Central Michigan – Take Rockets by approximately 20 points.
Utilize this 2019 MAC West preview to give yourself an added edge this NCAA football season. For more information on the MAC, go to our MAC East preview. You can access other conferences through our hub page.