NCAA Previews
#21 USF Bulls Preview
Can Bulls Show Major Improvement on Defense?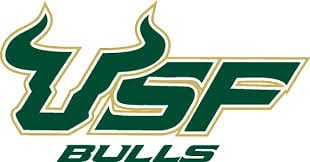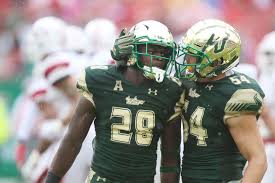 Last season, the USF Bulls (11-2) won the AAC title and met South Carolina in the Birmingham Bowl where they beat the Gamecocks in OT 46-39. In creating our 2017 USF Bulls college football preview, we see this team as once again being a top contender in their division and conference and earning a trip to a bowl game. The next hurdle the Bulls must get over is the one on defense. Although their offense was fourth in average points scored nationally with 43.8 per game, their defense was 92nd in points allowed with 31.6 and 120th in total yardage allowed at 482.0.
Offense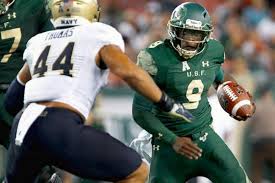 In 2016, USF rushed for an average of 285.3 YPG (5th Nationally) and overall compiled 511.5 YPG (11th). Senior QB and Heisman contender Quinton Flowers leads this team in the air and on the ground. Flowers is a true option quarterback, gaining 1,530 yards in rushing and scoring 18 times, while passing for 2,812 yards and 24 TDs, while tossing seven picks. Flowers will be without running back Marlon Mack, who last season rushed for over 1,000 yards while scoring 15 TDs. Mack decided to forego his senior year and turned pro. There is versatile D'Ernest Johnson, a senior who last season had 111 carries for 543 yards while scoring eight rushing touchdowns and also nabbed 28 passes, grabbing five scores.
There's a deep group of receivers that, along with Johnson, includes wideouts Marquez Valdes-Scantling and Tyre McCants and sophomore tight end Mitchell Wilcox. Valdes-Scantling, a senior, is the top returning receiver having made 22 catches while averaging 18.9 YPC and scoring five times. McCants, a junior, grabbed 25 passing, averaging 15.4 YPC and scoring four TDs. Wilcox managed 12 receptions and two touchdowns.
Defense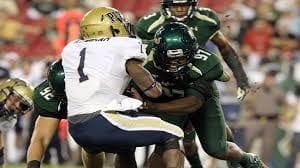 Nine players return on defense. And although they were the team's top nine tacklers, that's not necessarily good. USF was bad at bringing down opponents. Plus, their pass coverage was ranked worse than their run defense, as they were 122nd versus the pass and 84th against the run. New defensive coordinator Brian Jean-Mary will use a versatile, multi-look scheme that includes a 3-3-5 alignment and uses one deep safety. He may also utilize a 4-2-5 look at times.
MLB Auggie Sanchez is a top tackler and the leader on defense. He had 120 bring downs last season as well as six sacks, 2.5 TFL, three PSU and one pick. He's a solid player. After that, there's a big drop off. Sophomore DE Kirk Livingston, who had 30 tackles, two sacks and 3.5 TFL, could become a major force this year, and safety Devin Abraham, who played well in 2016 for five games until a thumb injury ended his season, returns.
Special Teams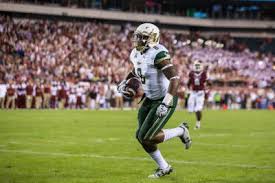 As noted, Johnson is a versatile player who, along with being a fine runner and pass catcher, led the league in run backs with an 11.8-yard average. Placekicker Emilio Nadelman hit 52 of 53 extra point attempts and went seven-of-seven on field goals. Punter Jonathan Hernandez put 25 of his 63 punts within the 20-yard line while averaging 41.2 YPP.
2017 USF Bulls College Football Preview: Final Word
The Bulls should have an explosive offense and an improved defense. But they may see a bit less output when it comes to scoring, while, hopefully enjoying the benefits afforded by a new defensive coordinator.
Our 2017 USF Bulls college football preview sees the South Florida being challenged when the Temple Owls visit them on Sep 21, and again when Houston comes to town on Nov 4. The USF at University of Central Florida game on Nov 24 could decide who wins the AAC East.
Top Three Takeaways
QB Flowers can just about do it all.
Defense may improve in a major way under Jean-Mary.
D'Ernest Johnson has a chance to expand his rushing contributions.
2017 USF Bulls College Football Preview Projection: Record: 12-1 Overall/7-1 AAC; Finish: 1st AAC East