NCAA Previews
#3 Georgia Bulldogs Preview 2019
Bulldogs Hunting for a Conference Title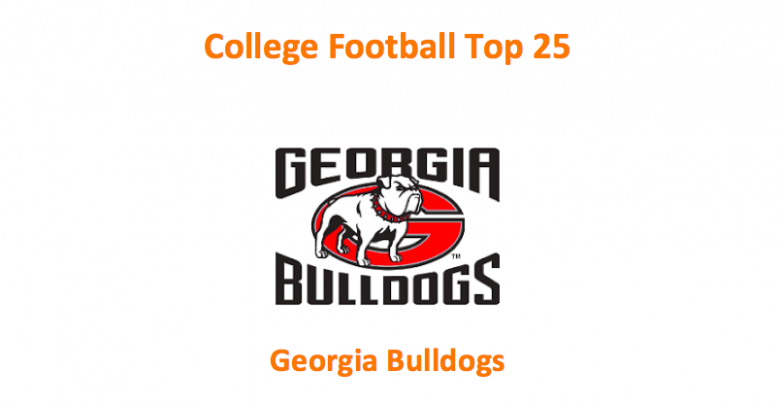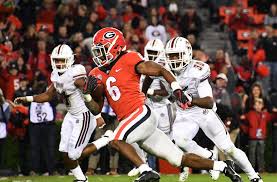 This Georgia Bulldogs Preview 2019 sees this football team as being competitive once again. Our 2019 Georgia Bulldogs preview notes that for the fourth year out of five this team scored double-digit wins. In 2018, the Georgia Bulldogs took the SEC with a 7-1 mark and an overall record of 11-3. After going 11-1 in the regular season, the Bulldogs lost to Alabama 28-35 in the SEC Championship game. They then lost to Texas 21-28 in the Sugar Bowl.
The Bulldogs ranked 14th in points per game, averaging 37.9 PPG. Their rush attack was lethal, averaging 238.8 YPG (18th), while the Bulldog pass attack was good for 226.2 YPG (72nd). They were 18th in total yardage with 464.9 YPG. On defense, Georgia held teams to just 19.1 PPG (15th). Their air defense held opponents to 180.3 YPG, which was 12th. The 134.0 YPG in rushing defense ranked 31st. The Bulldogs allowed 314.3 YPG (13th).
Georgia Bulldogs Preview 2019– Offense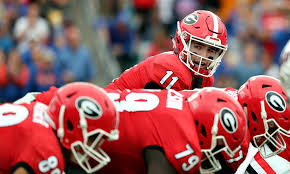 Once again, the Georgia Bulldogs will be led by QB Jake Fromm (67.4 COMP%, 30 TDs, 6 INTs). Fromm, a junior and the top quarterback in the SEC East, will have to deal with losing four of his top six receivers, including Riley Ridley who had nine TD catches while averaging 13.0 YPC. Junior wideout Jeremiah Holloman (24 REC, 17.4 AVG, 5 TDs) returns as the top receiver. The Bulldogs will still need players like Charlie Woerner and Tyler Simmons, who posted 11 and nine receptions respectively, to step up.
Junior TB D'Andre Swift (1,094 YDs, 6.4 AVG, 10 TDs) returns. The dual threat also had 32 receptions with three of those going for scores. In 2018, he was second-team SEC. Brian Herrien (295 YDs, 5.9 AVG, 3 TDs) is back and should get more reps. Red-shirted freshman Zamir White, who was a top prospect in 2018 and injured in camp last year, could also become a big threat. The Georgia O-line may be the best in the SEC. They'll be a major part of this rush attack.
Defense and Special Teams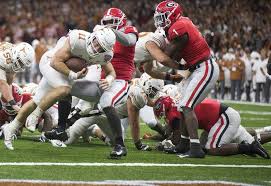 Gone from last season's defense are standouts LB De'Andre Walker (45 TKLs, 7.4 SCKs, 15 QBHs) and CB Deandre Baker (40 TKLs, 2 INTs, 10 PBU). Walker, who topped the team in sacks, and Baker, who did not allow a touchdown pass in the past two seasons, were defensive lynchpins. But both units see some top performers come back, including LBs Tae Crowder (53 TKLs, 4.5 TFL, 2 INTs) and Monty Rice (59 TKLs, 1 PBU, 2 QBHs). The OLB position has some top talent that includes juniors Walter Grant (21 TKLs, 1 TFL, 1 PBU) and junior college transfer Jermaine Johnson. The frontline has solid experienced and includes senior DT Tyler Clark (31 TKLs, 3 TFL, 3 PBU), who notched four QBHs.
Our Georgia Bulldogs Preview 2019 notes that the Bulldogs will have to replace their top return man Mercole Hardman who averaged 20.1 yards per punt return and 25.2 per kickoff bring back and scored one TD. Herrien will take over. Punter Jake Camarda, who was a freshman last season, was sound but not spectacular. He placed 10-of-43 punts within the 20 and averaged 42.6 YPP. Last season, senior PK Rodrigo Blankenship was perfect on his 65 PATs and was good on a 53-yard field goal. Overall, he hit 19-of-23 attempts.
Coaching and Recruitment
Kirby Smart (32-10 Georgia, 32-10 Overall), formally the defensive coordinator for Alabama, starts his fourth season as the head coach of the Bulldogs. Although the coordinators are relatively new to the Bulldogs, they've have solid prior experience and have done well over the first few years. Georgia has the second-best group of new recruits in the SEC. They include a SEC0high of five five-stars. Along with those top players, the Bulldogs welcome 14 four-star and four three-star recruits.
Our Georgia Bulldogs Preview 2019 – Final Word
Our Georgia Bulldogs Preview 2019 notes that this team has a tough schedule that includes Notre Dame (Sep 21), Florida (Nov. 2), Auburn (Nov. 16), and Texas A&M (Nov. 23). However, all but the Auburn game will be played on the Bulldogs' home field. These Dogs are sound on both sides of the ball. If they are going to have a chance against Alabama in their potential SEC title meeting, they'll need to take down at three of those four tough games.
Click here to go back to SEC East
Click here to go back to NCAAF Hub