NCAA Previews
#9 Notre Dame Fighting Irish Preview 2019
Indy Irish Strive for Perfection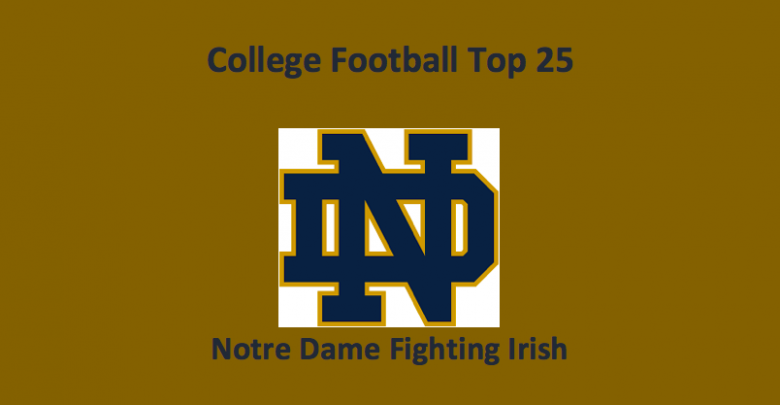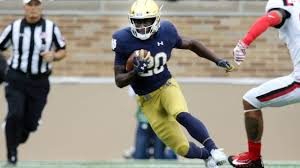 Our Notre Dame Fighting Irish Preview 2019 notes that last year the Irish were 12-0 in the season. This Notre Dame Fighting Irish preview also observes that the team beat Michigan, Northwestern, Stanford, and Florida State. Notre Dame earned a berth to the CFP Semifinal where they met Clemson in the Cotton Bowl. The Fighting Irish lost that bid for the championship game 3-30. It was a bitter end to what was a fine season.
In 2018, the Irish ranked 41st in scoring, averaging 31.4 PPG, while they ranked 13th in points allowed, giving up 18.2 PG. On the offensive side, Notre Dame put on a balanced attack, averaging 257.5 YPG in passing (T-36th) and 182.6 YPG in rushing (51st). Total offensive yardage was 440.1 PG (32nd). The defense was overall solid, giving up 139.5 YPG on the ground (36th) and 207.9 YPG in the air (44th). They were ranked 30th in overall defensive yards (347.4 PG).
Notre Dame Fighting Irish Preview 2019 – Offense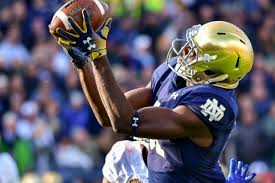 Of the six FBS independents, the Fighting Irish are the top team. In 2018, QB Ian Book (68.2 COMP%, 19 TDs, 7 INTs) threw for 2,628 yards and rushed for 280 yards, scoring four times on the ground. There's plenty of good news for the passing game, as 10 receivers return. That includes Chase Claypool (50 REC, 12.8 AVG, 4 TDs) and Chris Finke (49 REC, 11.7 AVG, 2 TDs). We expect the offensive line, which has four returning starters, to be solid and a benefit to the rush attack. The ground game loses Dexter Williams, who last season rushed for 995 yards, averaging 6.3 YPA and scoring 12 times. Still, we expect the Irish to mount a fine rush attack with sophomore Jafar Armstrong (383 YDs, 5.3 AVG, 7 TDs) leading the way. Junior Tony Jones (393 YDs, 4.7 AVG, 3 TDs) adds depth.
Defense and Special Teams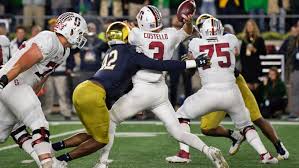 This Notre Dame Fighting Irish Preview 2019 likes what it sees on defense. The D-line is exceptional, as defensive ends Julian Okwara (38 TKLs, 8 SCKs, 4.5 TFL) and Khalid Kareem (42 TKLs, 4.5 SCKs, 6 TFL) return. Okwara notched 21 QBHs, while Kareem recorded eight as well as five PBU. There are concerns regarding the linebacking group as they've lost Te'von Coney and his 123 tackles, four sacks, and six QBHs, and Drue Tranquill and his 86 tackles, 3.5 sacks, and 5.5 TFL. Senior MLB Asmar Bilal (50 TKLs, 3 TFL, 2 QBHs) will be the anchor of this unit. The secondary looks stellar. Top performers include senior safety Jalen Elliot (60 TKLS, 7 PBU, 4 INTs) and senior corner Troy Pride (47 TKLs, 10 PBU, 2 INTs).
The punting and kicking games are worrisome, as each features freshman talent. Chris Finke (20 RT, 9.8 AVG, 0 TDs) does a good job bringing back punts, while Michael Young (9 RT, 21.2 AVG, 0 TDs) is fine on kickoffs.
Coaching and Recruitment
Head Coach Brian Kelley (81-35 Notre Dame, 134-57 Overall) returns to the Fighting Irish for his tenth season. Kelley, who has had past success with Cincinnati and other college teams, had an off season with the Irish in 2016 when he led them to a 4-8 record. But he rebounded in a major way as Notre Dame nailed 10 wins in 2017 and 12 in 2018. In that latter year, they met Clemson in the national title semifinal game. Chip Long is back for his third year as OC and Clark Lea for his second as DC. In terms of recruitment, Notre Dame brings in a five-star safety and a wealth of fine O-line players.
Our Notre Dame Fighting Irish Preview 2019 – Final Word
Our Notre Dame Fighting Irish Preview 2019 notes that this team has a fairly friendly schedule. They open their season at Louisville, the weakest team in the AAC Atlantic Division. The Irish will be challenged by Georgia (September 21), Michigan (October 26), and Stanford (November 30). All of those games are on the road. It will be tough for Notre Dame to be perfect a second season in a row.
Click here to go back to Independents
Click here to go back to NCAAF Hub