NCAA Previews
2018-2019 Minnesota Golden Gophers Basketball Analysis
Can Minnesota Compete in the Big Ten?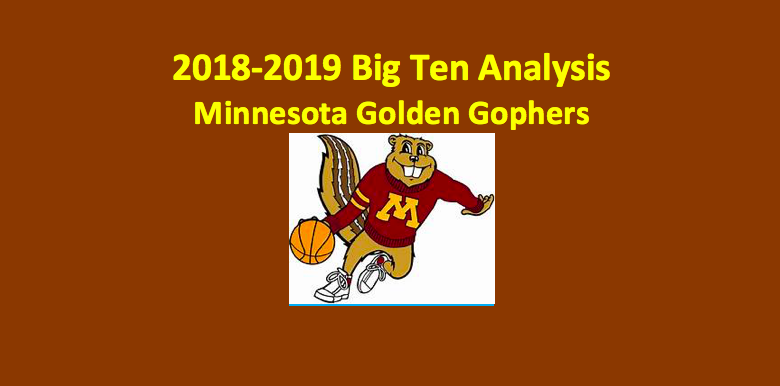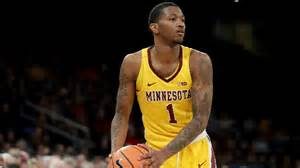 In five seasons with Richard Pitino as their head coach, the Minnesota Golden Gophers (15-17 Overall, 4-14 Big Ten) have gone 31-59. That's 28 games under .500 in conference play. Our 2018-19 Minnesota Golden Gophers basketball preview asks what can Pitino do to get this team on track? An improved defense would help, as last season the Golden Gophers were 13th in the Big Ten in scoring D (75.1 PPG). That 75.1 PPG did not compare well to their scoring offense, which was good for 75.2 PPG. The interesting thing to note is that this team made it to the Big Dance in 2017 when they won 24 games. That was after an 8-23 season. Then, in the 2017-18 season, the Golden Gophers struggled again. What's it going to be in 2018-19?
Frontcourt
Senior forward Jordan Murphy (16.8 PPG, 11.3 RPG, 52.5 FG%), who's been a two-time All-Big Ten selection, is back for his final season. Murphy, always a double-double threat, is a durable anchor in the post. Freshman center Daniel Oturu joins the team as the 50th-rank recruit in the nation. Although he underwent shoulder surgery in April, he could be ready to play right at the beginning of the season. Eric Curry, who missed the entire 2017-18 season with an ACL injury, will be a very important element in front. As a freshman, Curry came off the bench to average 5.5 PPG.
Backcourt
The Golden Gophers must also deal with a major loss at the guard spot, as Nate Mason has departed. Sophomore Isiah Washington (8.7 PPG, 2.3 APG, 36.6 FG%) was anticipated as being a top-flight player right from the start. But he was inconsistent in his freshman season. He knows that he must step it up big time if he's going to be able to replace Mason. Washington got in a boatload of experience, as he averaged 20.0 MPG and played in all 32 games. Senior transfer Brock Stull, who last season averaged 13.4 PPG and hit 37.9% of his threes for Milwaukee, adds some firepower to this team. Senior off-guard Dupree McBrayer (9.4 PPG, 2.4 APG, 35.7 FG%) needs to be more productive.
2018-19 Minnesota Golden Gophers Basketball Preview – Final Word
There's no doubt that Pitino has a talented team. But this is a team comprised of some young guys who need experience and some vets who need to have a soild comeback season or a year where they finally step up. There is a lot of potential for sure. But will it be fulfilled? Our 2018-19 Minnesota Golden Gophers basketball preview sees this team as performing better than it did last season. However, they won't get back to the NCAA Tournament. A NIT berth is likely. 
Big Ten News and Updates