NCAA Previews
CUSA West Football Preview
Golden Eagles and Mean Green Tangle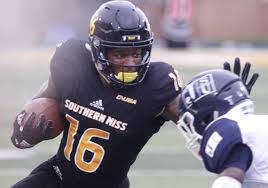 Our CUSA West football preview for 2019 sees Southern Miss and North Texas battling for first. Also, this CUSA West football preview notes that UAB has a shot at the division title. Of the seven teams in the West, we project four being offered bowl berths.
The Southern Miss Golden Eagles, UAB Blazers, and North Texas Mean Green should all be in line for a postseason game. Also, we predict that the Louisiana Tech Bulldogs will make a bowl appearance. That leaves only three teams without a venue in December. Those clubs are the UTSA Roadrunners, UTEP Miners, and Rice Owls.
Our 2019 CUSA West Football Preview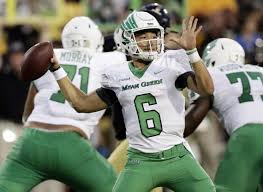 In our CUSA West football preview, we note that last season the UAB Blazers were the top team in the division. But we see that changing this season. We envision the Southern Miss Golden Eagles taking first place and then the North Texas Mean Green, with Mason Fine quarterbacking, claiming second place. That leaves third for the UAB Blazers. The Louisiana Tech Bulldogs should have enough on offense and defense to slip into fourth place.
After that, there are three teams that face major challenges on both sides of the ball. The UTSA Roadrunners will struggle to score. On defense, they have a sound frontline. The Roadrunners end up in fifth. The UTEP Miners and Rice Owls will battle for sixth and seventh. We like UTEP taking sixth with Rice right behind them in seventh.
1. CUSA West Football – Southern Miss Golden Eagles (6-5)
Offense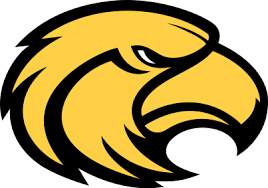 In 2018, Southern Miss finished fourth in the CUSA West and did not get a bowl invite. In 2019, we anticipate this club finishing in first. Last season, the Golden Eagles averaged 26.2 PPG (89th), and they recorded 112.6 YPG in rushing (120th). Their pass attack, which was good for 255.0 YPG, earned a ranking of 39th. One major difference in 2019 is the O-line, which has a lot more experience and depth. Junior Jake Abraham returns at QB. In 2018, Abraham completed 73.1% of his passes. He was good for 15 TDs, but Abraham also threw 10 INTs. Just about every receiver returns. Junior WR Quez Watkins, who led the team with 72 receptions and nine TD catches, is a major threat. The three top rushers are also back. Sophomore Trivenskey Mosley averaged 5.0 YPA last season. He ran for 494 yards. The line may help increase production.
Defense and Special Teams
In 2018, the Golden Eagles were solid on defense. They allowed just 19.8 PPG (19th) and merely 102.7 YPG in rushing. Plus, they held opponents to 175.6 passing YPG (10th). Southern Miss was ranked third in total defensive yards. The D-line is premium and includes WOLF Jacques Turner. The All-CUSA player had 33 tackles, five sacks, five TFL, and five QBHs. Penn State graduate transfer DE Torrence Brown joins the unit. Although there are some major losses on the linebacking unit, some junior college transfers will help and SLB Racheem Boothe, who notched 48 tackles, four sacks, six TFL, and five QBHs, returns. Two seniors, corner Ty Williams and safety Ky'el Hemby, headline the D-back unit. Williams was good for 49 tackles, as well as three picks, six PBU, and five TFL. Hemby, who's Southern Miss's top returning tackler (51), recorded six interceptions and defended three passes.
2. CUSA West Preview – North Texas Mean Green (9-4)
Offense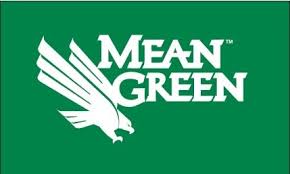 In 2018, the Mean Green averaged 34.6 PPG (T-27) and put the 12th-ranked passing offense on the field. Their rush attack came in 87th. This team, which is led by senior QB Mason Fine, should possess another fine air attack and an upgraded rushing game. Fine, the top quarterback in the CUSA, passed for 3,793 yards while completing 64.6% of his passes and tossing 27 TD strikes and just five INTs. Seven-of-10 pass catchers are back from last season. Senior WR Rico Bussey, who caught 68 passes for over 1,000 yards, averaged 15.0 YPC and scored a dozen times. There's good news on the O-line, as they look deeper and more experienced than last year's unit. The rushing group is one of the deepest in the conference and includes DeAndre Torrey. In 2018, Torrey gained 977 yards while averaging 5.6 YPA and scoring 15 times.
Defense and Special Teams
Last season, the defense ranked 43rd in points (24.2 PPG). Their stellar rush D allowed 119.8 YPG (18th), but their passing defense was weak. They allowed 254.8 YPG (100th). There are challenges upfront, as the club loses two starters. But senior DE LaDarius Hamilton, who recorded 7.5 sacks and 3.5 TFL, is back. He's rock-solid. The LBs lose two All-Conference players, but three sound defenders return. JACK Joe Ozougwu returns. Last year, Ozougwu notched 2.5 sacks and 4.5 TFL. The secondary replaces both corners, but the top two safeties, Khairi Muhammad and Taylor Robinson, return. Muhammad posted 67 tackles and four INTs last season. Punter Alvin Kenworthy returns after averaging 42.2 YPP and placing 26-of-56 within the 20. Strong-legged PK Cole Hedlund is gone as is quality punt returner Keegan Brewer. Torrey returns to take kickoffs. In 2018, he scored once on a 96-yard bring back and averaged 27.4 YPR.
3. CUSA West – UAB Blazers (11-3)
Offense
Our CUSA West football preview envisions the UAB Blazers as being competitive. Last year, their 10-3 record earned them the division title. They beat Middle Tennessee 27-25 for the CUSA crown and Northern Illinois 37-13 in the Boca Raton Bowl. This season, the team has to deal with an inexperienced receiving unit and the loss of O-line performers. In 2019, the top unit on the UAB offense are the RBs. The top-four rushers return, including junior Spencer Brown, who ran for 1,200-plus yards scoring 16 times while averaging 4.5 YPA. Sophomore QB Tyler Johnson, who last season took over after eight games, completed 57.1% of his passes. He tossed 11 TD passes and rushed for four TDs. He gave up nine picks. We expect better numbers in 2019. However, some of the young receivers need to step up. Four junior college transfers have been added to the O-line.
Defense and Special Teams
While the offense averaged 29.9 PPG in 2018, the defense held teams to 17.0 PPG (7th). They ranked 17th versus the rush and 14th against the pass, while the 299.2 overall yards ranked ninth. The frontline has to be rebuilt. In 2018, they recorded 48 sacks. Senior Garrett Marino returns after notching 19 tackles, 3.5 sacks, and three TFL. The LBs are tops CUSA. Starters Fitzgerald Mofor and Kristopher Moll return. Mofor posted 75 tackles, 1.5 sacks, and six TFL, while Moll had 54 tackles, 5.5 TFL, and four PBU. The Blazers D-backs lose juice. One starter, CB Bronte Harris, returns. In 2019, Harris recorded 11 PBU, two INTs, and three TFL. UAB special teams are first-rate. Sophomore punter Kyle Greenwell, who averaged 40.1 YPP, and senior PK Nick Vogel, who was 51-52 on extra points and 15-24 on FGs, return. Returner Andre Wilson has to be replaced.
4. CUSA West Preview – Louisiana Tech Bulldogs (8-5)
Offense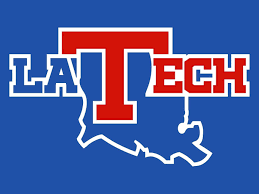 The Louisiana Tech Bulldogs scored 24.7 PPG (96th) last year. The team's pass attack was ranked 44th, while their rushing game came in at 109th. Although they've lost three of their top four pass catchers from last season, LTU has a fine group of receivers that includes Adrian Hardy. Last season as a sophomore, Hardy caught 75 passes for 1,145 yards and scored six TDs. He averaged 15.3 YPC. Senior J'Mar Smith, who hit 57.3% of his passes while passing for 3,160 yards, should do even better in 2019. Smith threw 15 TD passes and 10 INTs. Although the O-line needs to replace two starters, they look to be in fine shape. The rushing unit is experienced and hopes to see senior Jaqwis Dancy breakthrough. In 2018, Dancy averaged 5.4 YPA while rushing for nine scores and 667 yards
Defense and Special Teams
In 2018, Louisiana Tech allowed 23.0 PPG (39th), while holding teams to 191.6 passing YPG (28th) and 149.7 rushing YPG (50th). The line is less experienced than last season's. This is the weakest unit on D. The LBs look solid and include the LTU's top tackler, MLB Colin Scott. Scott recorded 87 tackles last season, while posting four sacks, 5.5 TFL, and two INTs. The defensive backs include STAR James Jackson. He recorded 74 tackles, three PBU, and six TFL. Also, CB Amik Robinson and FS L'Jarius Sneed bring game. Robinson had four INTs and a dozen PBU last year. Sneed posted three picks and eight PBU. The Bulldog special teams are less-than average. PK Bailey Hale needs to improve on field goals; he was 15-of-22 in 2018. Punter Davan Dyer and punt returner Teddy Veal are gone. On kickoffs, Michael Sam averaged 21.3 YPR. He's back.
5. CUSA West – UTSA Roadrunners (3-9)
Offense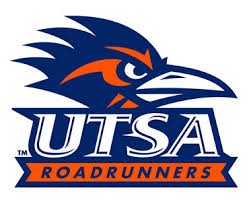 Last year, the UTSA Roadrunners were challenged on offense. They averaged just 14.2 PPG (128th). The team's 87.3 YPG rushing earned them a ranking of 127th, and their pass attack wasn't much better. The air game was good for 159.8 YPG (117th). In 2018, the Roadrunners were 129th in overall offensive yards. The good news is that the O-line looks to put up better numbers. Just about every starter returns. This season, the QB spot will feature junior college transfer Lowell Narcisse. If he can keep the job, last season four different QBs stood behind center, that may help create some consistency. There's some talent at running back, but can they step up? Last season as a frosh, Brendan Brady netted 221 yards on 49 carried for 4.5 YPA. That receiving unit includes Kansas State transfer TE Carlos Strickland and WR Kirk Johnson who grabbed 20 passes in 2018.
Defense and Special Teams
The Roadrunners were a bit better on defense than on offense. However, according to CUSA West football preview, they were not much better. UTSA was ranked 87th in defensive points, as they allowed 31.2 PPG. Their rush defense was ranked 60th and pass D was good for the 122nd spot. In overall defense yardage, UTSA was ranked 96th. Nine of the top 10 players on the D-line return. This is this team's best unit. Junior DE Lorenzo Dantzler is the top returnee, having notched 27 tackles, 3.5 sacks, and five TFL. The LB group has been thinned considerably. Only one player returns who's started. The D-backs are more experienced and corners Cassius Grady and Clayton Johnson, both seniors, are solid. Grady posted 45 tackles, four INTs, and five PBU. Johnson notched 23 tackles, two INTS, and three PBU. Every major player on special teams has to be replaced.
6. CUSA West Football – UTEP Miners (1-11)
Offense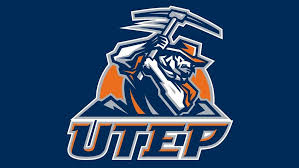 In 2018, the Miners struggled. Our CUSA West football preview notes that they scored 17.7 PPG (126th). They were ranked 102nd in passing and 115th in rushing. Total offense yards were at 307.7 PG (125th). The quarterback position is the strongest part of this team. Senior Kai Locksley, a dual threat who rushed for six scores and passed for three, averaged just 3.1 YPA rushing and completed just 49.1% of his passes. He put up nine picks. The Miners will feature the most improved O-line in the nation. But they still have major issues. RB Quardraiz Wadley, who rushed for 627 yards and seven TDs last season, gets the start. The thin receiving group features senior WR Keynan Foster. In 2018, Foster made 18 catches and scored twice while averaging 17.4 YPC.
Defense and Special Teams
The defense held opponents to 198.9 passing YPG (34th). THEY allowed 195.8 rushing YPG (T-96th) and 32.8 PPG (99th). This season, UTEP has one of the nation's lowest-ranked defenses. The D-line is less experienced and will be less effective. This year, the team changes to a 3-3-5 defensive scheme. Five of the team's top eight tacklers are gone. Returning to the D-line are two of that unit's best performers, DT Denzel Chukwukelu and DE Chris Richardson. Chukwukelu notched 42 tackles, two sacks, and 4.5 TFL. Richardson posted 31 tackles, two TFL, and two PBU. The starters at linebacker are new. Sophomore MLB Sione Tupou is the top returning performer. Tupou posted 60 tackles. Despite losses, this is a more experienced group. The secondary has challenges. Three junior college corner transfers, including the aptly named Robert Corner, may help. Just about every primary talent on special teams has to be replaced.
7. CUSA West Preview – Rice Owls (2-11)
Offense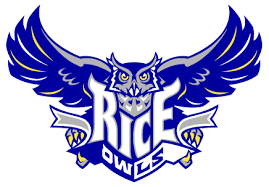 The Rice Owls were 123rd in points with 18.9 PG, 97th in rushing yards 110th with 143.6 PG, and 110th in passing yards with 174.8 PG. The offense was ranked 124th in overall yards. Harvard graduate transfer Tom Stewart, who was All-Ivy League last year, will quarterback. In 2018, he completed 53% of his passes and led the team to a 14-2 mark. The Owls' two top receivers, Austin Trammell and Aaron Cephus, both juniors, return. Trammell had 62 receptions and three TDs, while Cephus grabbed 40 passes while scoring five times. The two top rushers are gone. The primary ground duties go to sophomore Juma Otoviano who last season averaged 5.6 YPA and scored three times. The offensive line is improved but needs another year to reach its full potential.
Defense and Special Teams
Like other teams that struggled last season, Rice posted poor D stats. Along with allowing 36.0 PPG (112th), the Owls gave up 166.0 rushing yards (69th) and 280.1 passing yards (124th). The D-line has less experience than last season and all three starters are gone. However, the three who will occupy those spots have each started a few games. The LB unit, which includes junior WLB Blaze Alldredge, has overall improved. Alldredge's numbers include 65 tackles, one sack, one interception, and three TFL. The secondary is the weakest unit on this side of the football. Four of the top eight return, which should help this unit be more productive. Trammell is back to return punts and kickoffs. His kickoff returns were sound, but Trammell needs help on punts. The placekicker and punter must both be replaced.
2019 CUSA West Football Preview
Bowl Projections
Bahamas Bowl, Dec. 20 – Eastern Michigan and UAB
New Orleans Bowl, Dec. 21 – Louisiana Tech and Appalachian State
First Responder Bowl, Dec. 30 – Kansas State and Southern Miss
Birmingham Bowl, Jan. 2 – UCF Knights and North Texas
2019 CUSA West Football Preview
Projected Best Bets
Aug. 31 – Houston Baptist @ UTEP – Dig those Miners as they win.
Sep. 7 – Grambling State @ Louisiana Tech – We are betting on the Bulldogs.
Sep. 14 – North Texas @ California – Wager on the Mean Green.
Sep. 21 – South Alabama @ UAB – Take the Blazers.
Oct. 5 – UTSA @ UTEP – We like the Roadrunners in a close game.
Oct. 19 – Rice @ UTSA – If Rice wins one game, it will be this one or they will cover.
Oct. 26 – Southern Miss @ Rice – Bet the Golden Eagles by around -21.
Nov. 9 – Charlotte @ UTEP –The Miners take this game.
Nov. 23 – North Texas @ Rice – Take the Mean Green at around -12.
Nov 30 – UTSA @ Louisiana Tech – Bet the Bulldogs at around -14.
Utilize this 2019 CUSA West preview to give yourself an added edge this NCAA football season. For more information on the CUSA, go to our CUSA East preview. You can access other conferences through our hub page.