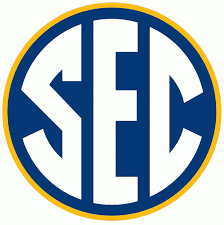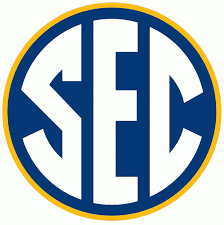 In developing our 2016 SEC college football preview we're struck by how the two divisions in this conference can never quite find parity. The SEC West features the top three teams in the conference, while the East offers a few clubs that can try to contend for the top spots. A big question for many is can Alabama contend to the national crown in 2016-17?
Rundown SEC West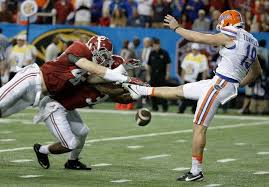 This 2016 SEC college football preview finds that the Crimson Tide of Alabama has a solid shot at being tops in the conference and possibly in the nation once again. Last year's national champs will have to contend with the LSU Tigers. The Tigers return 17 starters and the SEC's top ranked running game and a great O-line. The game between these two teams, at LSU on November 5th, will be the biggest test for both of these clubs. Ole Miss, which welcomes back the conference's top QB, Chad Kelly, will also be a major force.
What makes Alabama so darn good at recruiting, training, and coaching. Their defense is stellar. They will need to hang tough because they have a very difficult schedule. Texas A&M may surprise some with their tough D and solid receiving unit. Arkansas, Auburn, and Mississippi State don't quite have the chops needed to compete in this conference.
SEC West Predicted Finish
Alabama
LSU
Ole Miss
Texas A&M
Arkansas
Auburn
Mississippi State
Rundown SEC East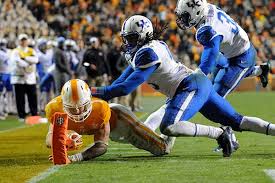 The Tennessee Volunteers bring back 17 starters, including QB Josh Dobbs. The one thing the Vols need to do is closeout those big games. The Georgia Bulldogs have one of the top running games in the SEC, but their defense is challenged. If they can beat the Vols on October 1st, they become the East champs. Mississippi State has depth at running back and an overall decent team and forgiving schedule. Also, Florida will be competitive on the defensive side of the ball, and could be a spoiler.
After the Gators, look for Missouri, Vanderbilt, Kentucky, and South Carolina to finish in the bottom part of the SEC East. Missouri has little offense, but their linebackers are some of the best. The Kentucky Wildcats have not been competitive in the SEC in years, and we don't expect them to be in 2016. Vandy looks to be tough in the linebacking area. The Gamecocks will bring one of the better special team units to the field, but they won't win many games.
SEC East Predicted Finish
Tennessee
Georgia
Florida
Missouri
Vanderbilt
Kentucky
South Carolina
2016 SEC College Football Preview Final Word
Our 2016 SEC college football preview sees Alabama, LSU, and Ole Miss being very competitive. LSU does have a chance to take the conference crown this year. Tennessee will try to do the same, but they will have to control Georgia and Florida first. Once again, the SEC is one of the top conferences in NCAA football.