NCAA Previews
2018-19 Providence Friars Basketball Analysis
Friars Will be NCAA Bound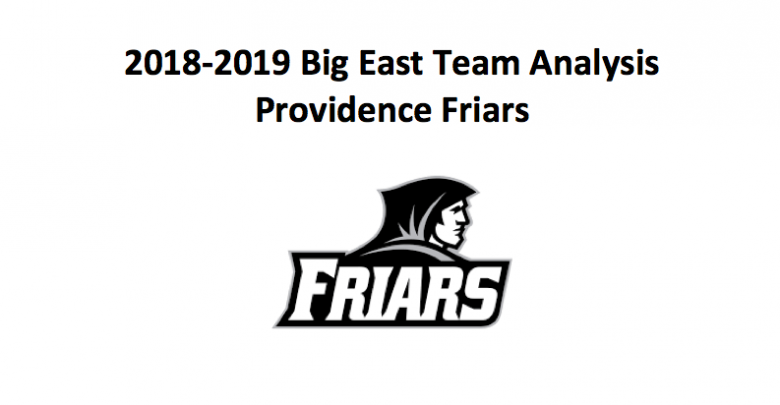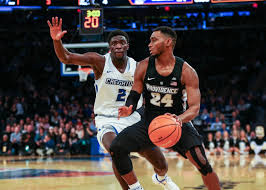 Although as of late the Providence Friars (21-14 Overall, 10-8 Big East) have not gone deep into the NCAA Tournament, they have been back to the Big Dance five-straight years. The best they have done is making it to round two. Still, the Friars have been fairly competitive. They've put fine defenses on the court, but struggle on offense. Last year, Providence averaged 6.3 three-point baskets per game. That ranked them ninth in the league. Three other Big East teams competed 10 or more threes per contest. More offensive output would greatly enhance this team's chances of winning. Here's how our 2018 Providence Friars basketball preview sees this season going for the Friars.
Frontcourt
If senior forward Emmitt Holt, who did not play last season due to an infection and surgery that sapped him physically, can return to full strength, the Friars will have a fine force in the paint and a leader on the floor and in the locker room. Junior swing Alpha Diallo (13.2 PPG, 6.6 RPG, 46.6 FG%) offers fine offensive prowess as well as refined defensive skills. This team is in search of a front man who can pop out and hit for threes. Perhaps they will find that in freshman Kris Monroe or Jimmy Nichols.
Backcourt
The Friars will look to sophomore guard Makai Ashton-Langford (4.2 PPG, 1.7 APG, 37.9 FG%) to be the new anchor and playmaker on the court. Freshman guard David Duke Jr., who is from Providence, is a top-50 recruit who brings speed and versatility to the court. He can play any of the three guard spots. Maliek White and Drew Edwards, both juniors, could both occupy one of the guard positions. Of the two, White is the more accurate shooter.
2018 Providence Friars Basketball Preview – Final Word
Coach Ed Cooley does a good job guiding his team to victory in tight games. Last season, the Friars won 11 games by five or fewer points. Three of those victories occurred in OT. More offense would be very helpful for this team. Although three important seniors from last season are gone, they have been replaced by three quality freshmen. Our 2018 Providence Friars basketball preview does see this club as getting back to the NCAA Tournament for a sixth-straight season. We do not project them as going very deep at all.
Big East News and Updates