NCAA Previews
2018-2019 Virginia Tech Hokies Basketball Analysis
Hokies Try for a Third-Straight Trip to the Big Dance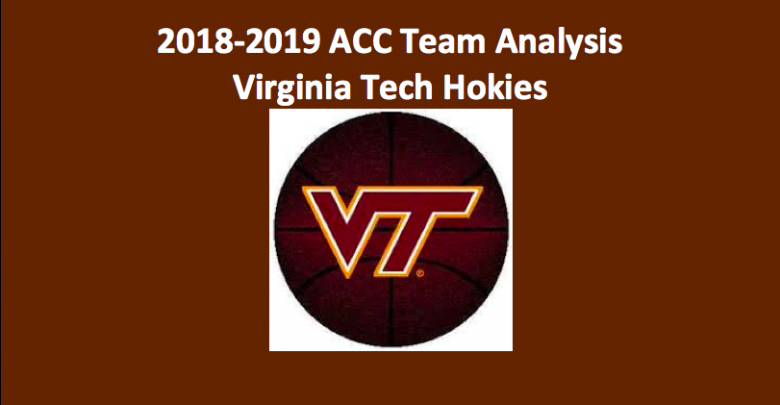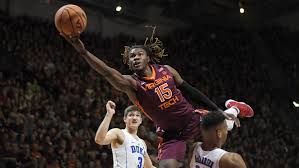 Our 2018-19 Virginia Tech Hokies preview projects that this team will have a viable shot at doing something they have never done before. That's earning a third-tsraight trip to the NCAA Tournament. Last season, the Virginia Tech Hokies (21-12 Overall, 10-8 ACC) finished seventh in the conference. Unfortunately, they were eliminated in the initial round of the tournament 86-83 by Alabama. We see the possibility of this Virginia Tech team finishing higher in the ACC and going deeper into the national tourney. But a few things will have to happen for that to be the case. Their offense will need to, once again, be explosive. Better D numbers will help too.
Frontcourt
Senior forward/guard Chris Clarke (8.2 PPG, 6.3 RPG, 57.4 FG%) and junior forward Kerry Blackshear Jr. (12.5 PPG, 5.9 RPG, 55.8 FG%) will anchor the front. Both stayed healthy last year and teamed up to post impressive shooting and rebounding numbers. Two red shirts, Ty Outlaw and Khadim Sy, from last season will play. In 2016-17 for the Hokies, Outlaw averaged 6.3 PPG and 2.8 RPG, while Sy was good for 4.0 PPG and 2.7 RPG. Two new recruits, Landers Nolley and Isaiah Wilkins, are expected to contribute. A top-75 prospect, Nolley is noted for his athleticism and versatility.
Backcourt
Our 2018 Virginia Tech Hokies preview notes that this team lacked defense and rebounding last season, but they were stacked with some the best shooters in the ACC. Senior guard Justin Robinson (14.0 PPG, 5.6 APG, 46.4 FG%) shot close to 40 percent from downtown last year. Robinson is considered to be one of the best college point guards in the nation. Senior guard Ahmed Hill (10.6 PPG, 3.0 RPG, 49 FG%) hit 41 percent of his threes. Last year, sophomore guard Nickeil Alexander-Walker (10.7 PPG, 3.8 RPG, 44.9 FG%) put up solid numbers in his first season.
2018 Virginia Tech Hokies Preview – Final Word
Although we still don't expect this team to be great on defense, our 2018 Virginia Tech Hokies preview does anticipate them, once again, putting a lot of points on the scoreboard. Head coach Buzz Williams has a team that will be very competitive. Getting to the NCAA Toruney this season is almost a given. How far this VT team will go is the big question. If they are one and done, these Hokies will be very disappointed.
ACC News and Updates