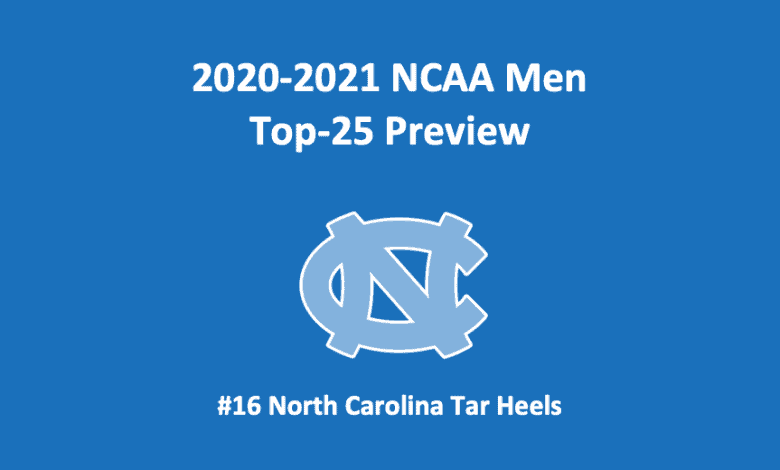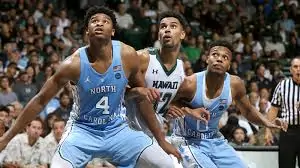 Our North Carolina basketball preview 2020 – 2021 notes that coach Roy Williams had one tough season as his Tar Heels posted a nonconference record of 14-19 and an ACC mark of 6-14. UNC finished the season tied for last place with the Pittsburgh Panthers and the Wake Forest Demon Deacons. The 14 wins was the fewest for the Tar Heels since the 2001-2002 season. The 2019 – 2020 season started out promisingly, as North Carolina won six of their first seven games. But then a slew of losses occurred that included four-game, five-game, and seven-game losing streaks. It was a long season for the Tar Heels and their fans.
Stats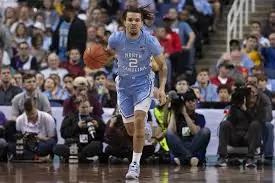 Last season, the Tar Heels faltered in just about every major statistical category. Two areas where they performed well were in rebound margin, which was 7.6 (10th Nationally, 1st ACC), and assists per game at 14.3 (80th Nationally, 4th ACC). The team's points per game, which came to 72.2, was not bad. They were 8th in the conference and 138th nationally. However, the Tar Heel scoring defense allowed 72.8 PPG (270th Nationally, 13th ACC). That resulted in a PF/PA of -0.6. North Carolina ended up 13th in the conference in three-pointers per game, three-point percentage, and in free-throw percentage. Plus, they were 10th in turnovers per game and field-goal defense and 11th in field-goal percentage. Overall, UNC performed well below their high standards and expectations.
North Carolina Basketball Preview 2020 – 2021 – Players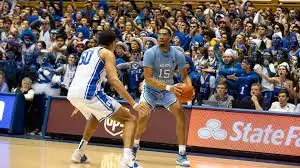 Returning to the frontcourt for North Carolina are senior Garrison Brooks and sophomore Armando Bacot. They are experienced and talented. Added to the group are freshmen centers Day'Ron Sharpe and Walker Kessler. Both are five-star recruits. The backcourt includes wings Leaky Black, a 6-8 junior, and four-star freshman Donovan Johnson. Redshirt freshman Anthony Harris will most likely start at one wing. Freshman Caleb Love mans the point. The Tar Heels have the third-ranked recruiting class in the nation. It includes six true freshmen. They should certainly help this team improve over last year's performance.
Frontcourt
Brooks, who averaged 16.8 PPG and 8.5 RPG, hit 53.3% of his field goals. He's a solid inside force who plays the rim well and commands the paint. Whenever he takes the court Brooks has the potential to put up a double-double. As a freshman last year, the 6-10 Bacot proved to be a dependable offensive force and an able defender. Although he was raw, Bacot's athleticism made him formidable under the basket. Last season, he averaged 9.6 PPG, 8.3 RPG, and 1.1 BPG. He was good on 46.9% of his shots. Together, Brooks and Bacot are towering frontcourt forces.
As noted, frosh centers Day'Ron Sharpe and Walker Kessler offer this team depth. At 6-10, Sharpe brings power and strength to the paint. He's got a motor that runs high and never tires. Although he's huge, Sharpe is amazingly mobile. Kessler, who stands 7-0 and weighs 245 pounds, is less athletic than Sharpe but more skilled. He's got good mobility and is intimidating. As freshmen, these two guys could be major contributors.
Backcourt
Our North Carolina basketball preview 2020 – 2021 notes that freshman Love is an NBA-caliber player. He comes to the Tar Heels with a high level of skills and fantastic physical tools. As a point guard, Love possesses fine offensive and defensive potential. Last season, Harris started five games before succumbing to his second ACL tear in two years. In the short time he played, Harris averaged 6.8 PPG. He's healthy and ready to go. If he can stay away from the IR list, look for him to contribute offensively in a major way.
Junior Leaky Black will most likely take the other wing. He's a fine defender. However, offensively his game needs improvement. Black shot just 35.9% from the floor and was accurate from downtown only 25.4% of the time. Last season, he averaged 1.3 SPG, 5.0 RPG, and 6.5 PPG. Other freshman guards who could see playing time include RJ Davis, Puff Johnson, and Kerwin Walton.
Tar Heels – Make or Break for 2020-2021
Coach Williams, according to our North Carolina basketball preview 2020 – 2021, looks to have the Tar Heels back on track. Although this is overall a young team, there's a seasoned group of vets on which he can rely. Still, there are a lot of question marks. Although he has a top-notch freshman class, that does not mean they'll come through. One huge factor is the conference itself.
The ACC is exceptionally competitive. In terms of attempting to capture the conference crown, the North Carolina Tar Heels must contend with the Virginia Cavaliers and the Duke Blue Devils. Plus, there's Louisville and Florida State. The best news for the Tar Heels is that four of their five starters bring college basketball experience to the game. However, a majority of their guys coming off the bench have not played in the ACC or for another college team. There are certainly more than a few unknowns here.
North Carolina Basketball Preview 2020 – 2021- Final Word
Our North Carolina basketball preview 2020 – 2021 observes that last year this team could rebound, pass, and, to a degree, score. They have very big men up front who can score and defend. Plus, there's depth around the rim. The paint looks secure. We could also say that the backcourt looks sound. But there are health concerns, questions regarding potential performance, and inexperience. Those can only be answered once play begins.
The Tar Heels need to improve on all of their shooting percentages. They underperformed from wherever they shot, downtown, the field, and the charity stripe. Plus, if this team can't control the ball and cut back on their turnovers, ACC teams will make mincemeat of them. Finally, they cannot let teams annihilate them when it comes to shooting percentage. That happened last season, and it was disastrous. Major improvements mean UNC moves up the Atlantic Coast Conference ladder. It is a high and narrow ladder to scale.
North Carolina Tar Heels – 2020-2021 NCAA Projection
ACC Finish – Second
NCAA Tournament Result – Round Two