NCAA Previews
2018-2019 Oregon State Beavers Basketball Analysis
Beavers Could be Tournament-Bound this Season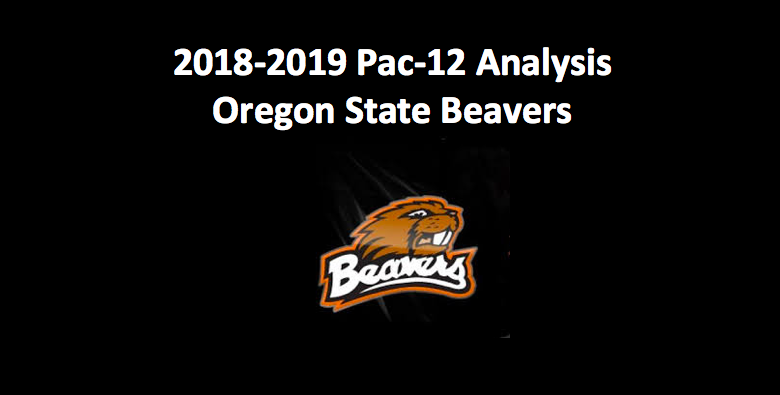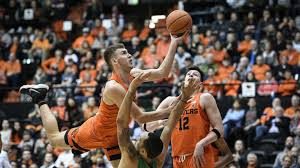 Our 2018-19 Oregon State Beavers basketball preview finds that the big question concerning this team is its depth. Do they have what they need to matchup the rest of the conference? The Oregon Beavers (16-16 Overall, 7-11 Pac-12) did not get a postseason berth in 2017 or 2018. Despite losing Drew Eubanks to the NBA Draft, where he went unselected, this is a team that offers talent. There's a lot of potential on this team, that includes one of the better defenses in the Pac-12.
Frontcourt
Last season, Tres Tinkle (17.6 PPG, 7.2 RPG, 3.7 APG) led the team in points, rebounds, and assists, while shooting 47.2 from the field. In doing so, he earned first team All-Pac-12 honors. Tinkle, the coach's son, is looking to be more consistent in his junior season. The post becomes the territory of junior college transfer Kylor Kelley and senior Gligorije Rakocevic (2.7 PPG, 2.2 RPG, 50.7 FG%). Sophomore Alfred Hollins (5.8 PPG, 2.6 RPG, 48.5 FG%) is a fine defensive player who made strides throughout last season in improving his offensive skills.
Backcourt
For the second year in a row, the Thompson brothers, Stephen Jr. and Ethan, will start in the guard spots. They are the sons of assistant coach and former Syracuse forward Stephen Thompson. Stephen Thompson Jr. (15.8 PPG, 3.3 APG, 46.1 FG%) comes to the floor with sound leadership skills and a penchant for taking long-range shots. His 64 three-pointers led the team, but he has to improve his success rate of 34.8%. His younger brother, sophomore Ethan Thompson (9.9 PPG, 4.1 RPG, 38.3 FG%), averaged 3.5 APG. Ethan, a top-40 recruit, was inconsistent in his first season. He has the potential to be a premium defender as well as an important offensive force. Although the Beavers were ranked second in scoring defense last season, their perimeter D needs to improve.
2018 -19 Oregon State Beavers Basketball Preview – Final Word
In 2016, coach Wayne Tinkle got this team to the NCAA Tournament for the first time in 26 years. However, since that appearance, this team has gone 8-28. The team sees its top assist men, Tres Tinkle, Ethan Thompson, and Stephen Thompson return. Depth is a major issue for this team. The Beavers need to stay healthy and work towards improving their offense. If they can do that, our 2018-19 Oregon State Beavers basketball preview thinks they will definitely make it to the NIT and possibly to the NCCA Tournament.
Pac-12 News and Updates